The Royal Park Rajapruek : An Oasis of Thai Culture and Flora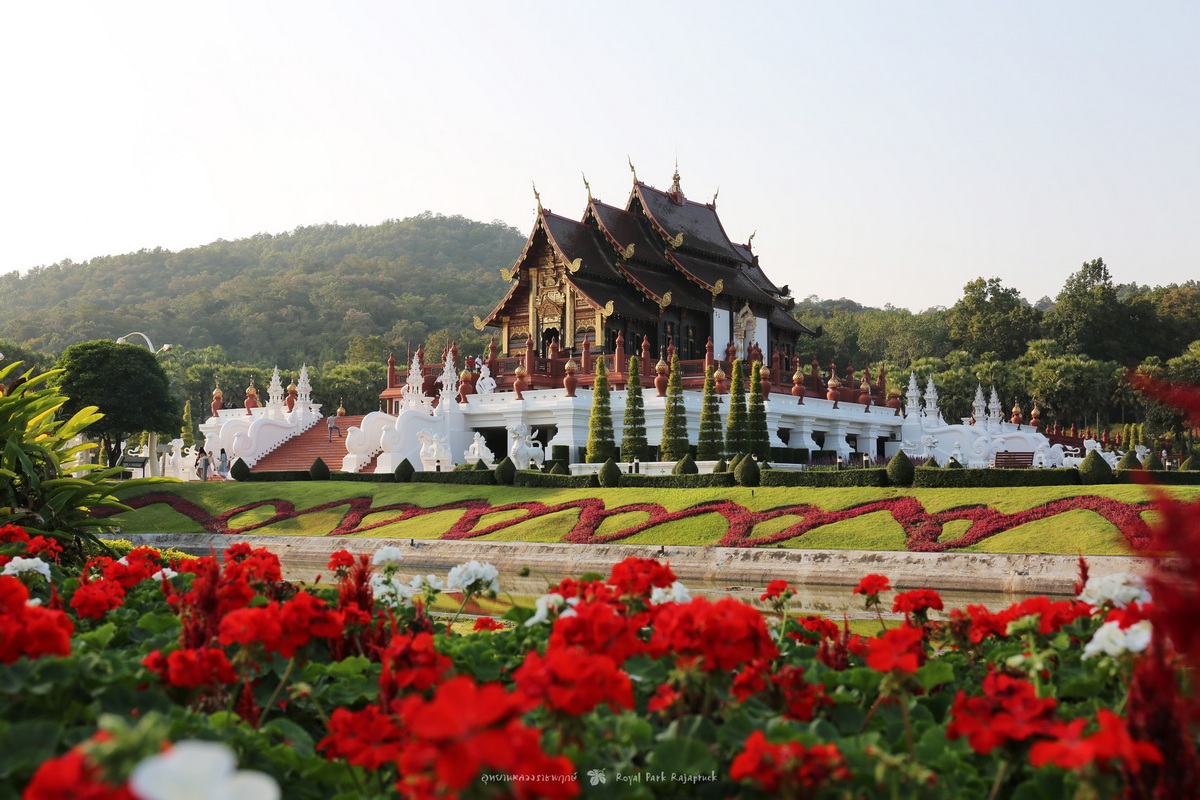 credit pic : https://www.facebook.com/rprp.cnx/
Royal Park Rajapruek: A Majestic Display of Thai Flora and Fauna
Introduction:
The Royal Park Rajapruek, a stunning botanical park located in Chiang Mai, Thailand, is a must-visit destination for those seeking a blend of culture, nature, and relaxation. Established in 2006 to commemorate King Bhumibol Adulyadej's 60th anniversary on the throne and his 80th birthday, the park is a testament to the deep connection between the Thai monarchy and the natural world. This 200-acre park showcases Thailand's native flora and fauna, as well as remarkable architectural structures, making it an ideal location for tourists, nature enthusiasts, and photographers alike.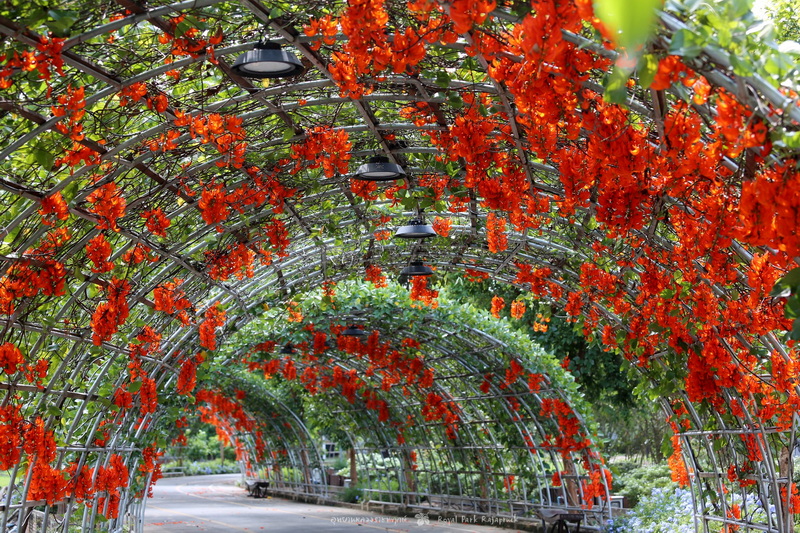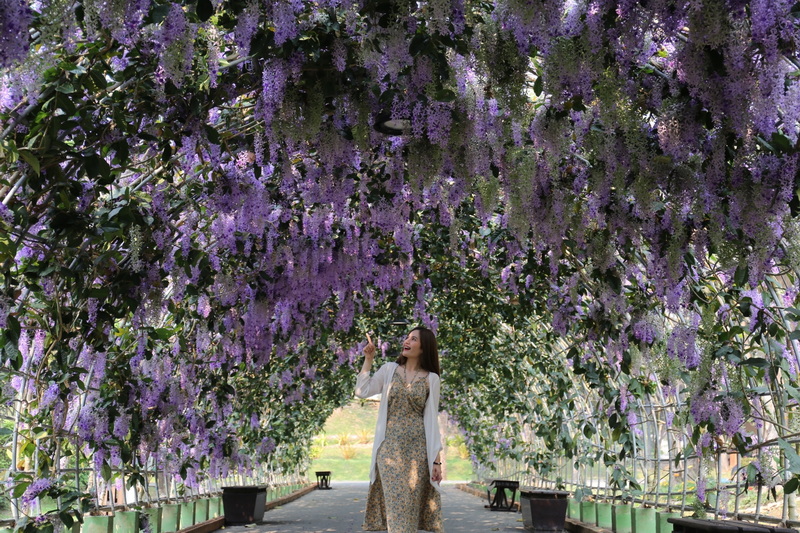 History:
Initially known as the International Horticultural Exposition, Royal Flora Rajapruek 2006, the Royal Park Rajapruek was originally designed to showcase the best of Thailand's horticulture. The park was later renamed and established as a permanent attraction. The name "Rajapruek" refers to the golden shower tree, Thailand's national flower, symbolizing the unity and continuity of the Thai nation.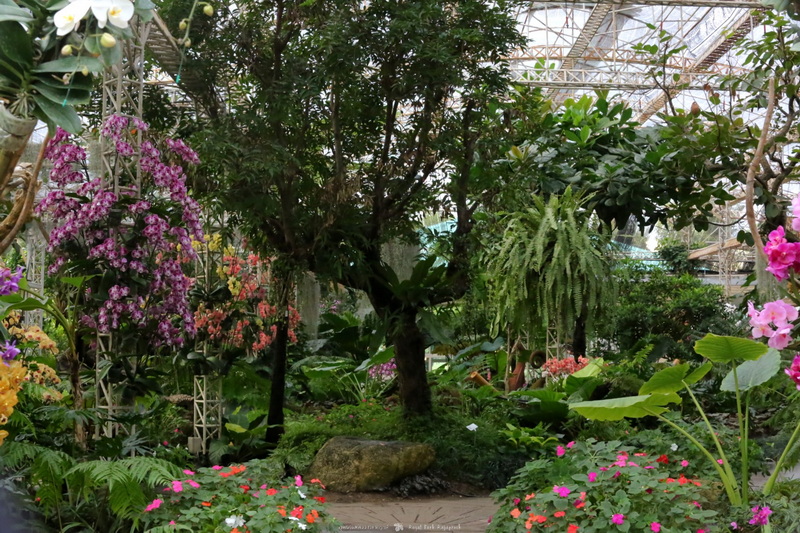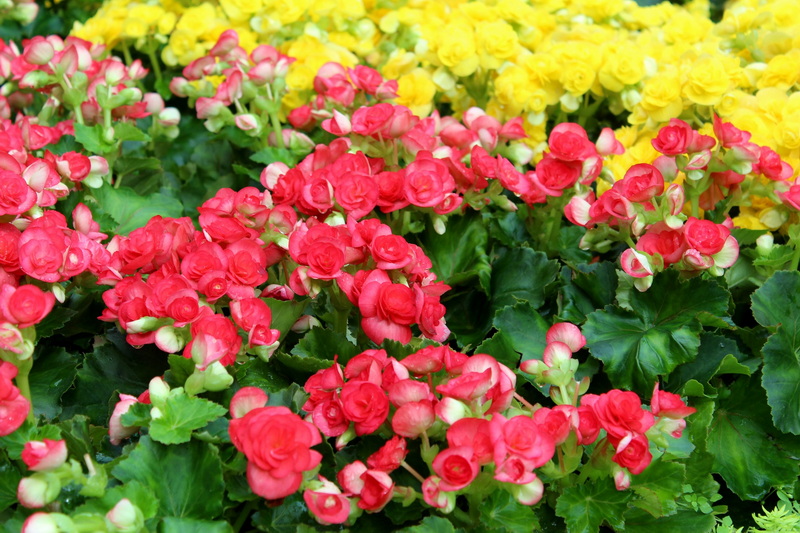 Flora and Fauna:
Home to thousands of species of plants, the Royal Flora Rajapruek boasts a diverse and vibrant collection of flora. The park is divided into several zones, each showcasing different themes and plant species. Some of the most notable sections include the Orchid Pavilion, Tropical Dome, and the International Gardens.
The Orchid Pavilion displays an impressive array of orchids native to Thailand, while the Tropical Dome houses a stunning rainforest-like environment. The International Gardens, on the other hand, feature a global array of plants, with each garden representing a different country.
In addition to its botanical riches, the park is also home to a variety of fauna. Visitors can expect to see a range of bird species, butterflies, and insects, which contribute to the park's thriving ecosystem.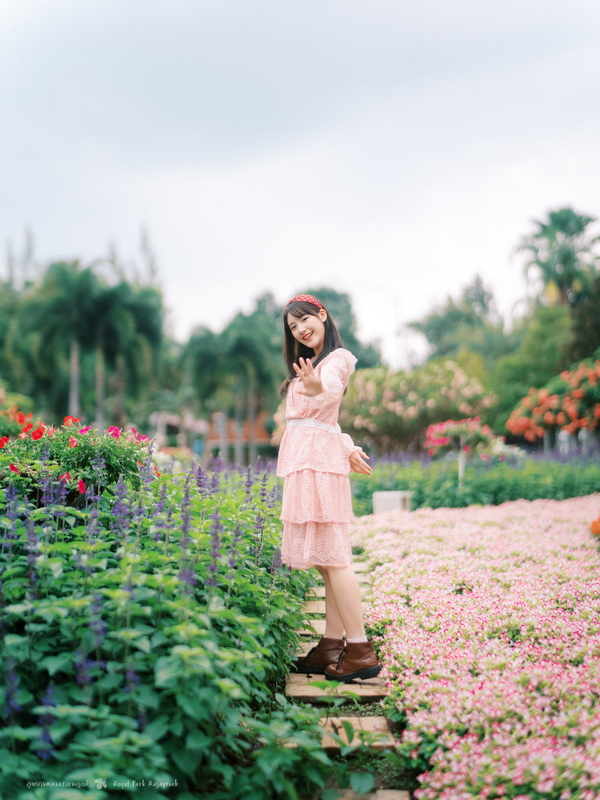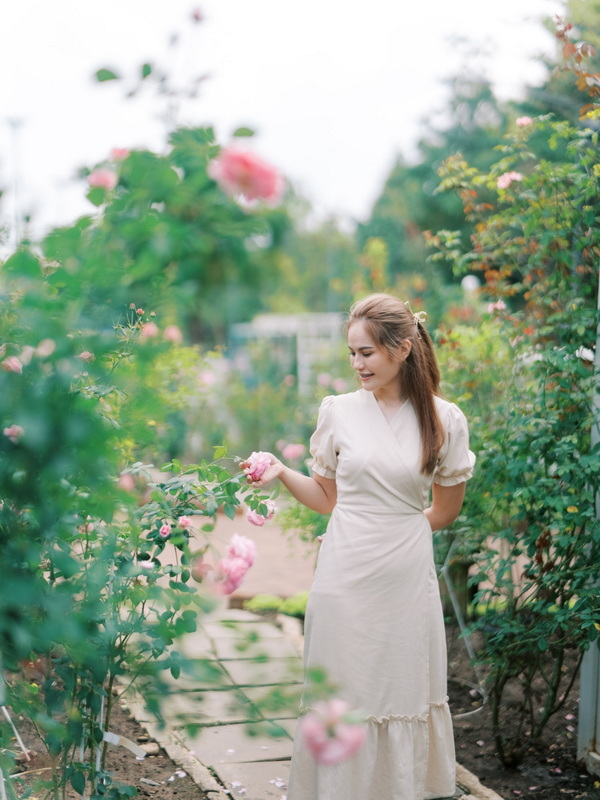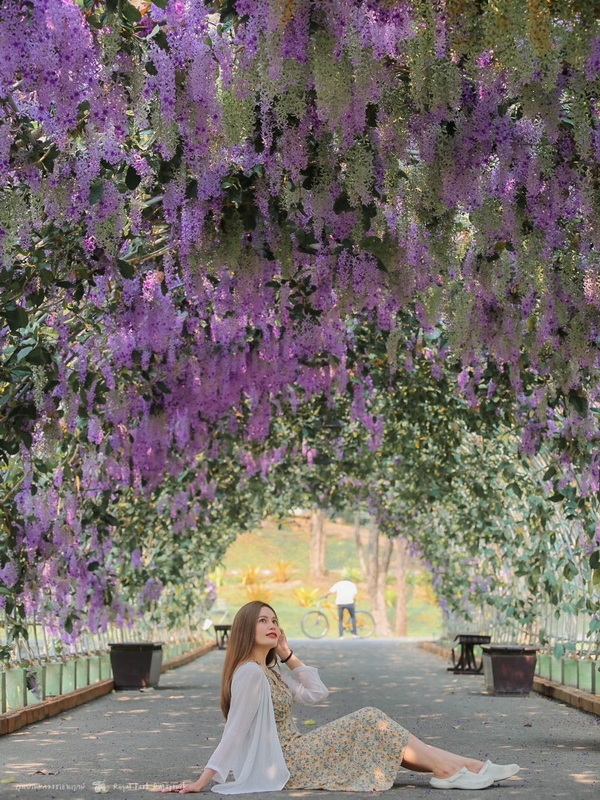 Cultural Attractions:
The Royal Park Rajapruek is not only a botanical wonderland but also a cultural treasure trove. Among the most striking features of the park is the Ho Kham Luang, a traditional Lanna-style pavilion that houses a royal throne and exhibits relating to King Bhumibol Adulyadej. The pavilion's intricate design, featuring gold leaf and ornate carvings, exemplifies the beauty of Thai architecture.
The park also hosts various cultural events, such as traditional dance performances and workshops, allowing visitors to immerse themselves in Thai culture.
Conservation and Sustainability:
The Royal Park Rajapruek is dedicated to promoting sustainability and environmental conservation. The park incorporates green technology, such as solar panels and a water recycling system, to minimize its ecological footprint. Moreover, the park serves as a research and educational center, where scientists and students study plant species and their potential uses in medicine, agriculture, and other industries.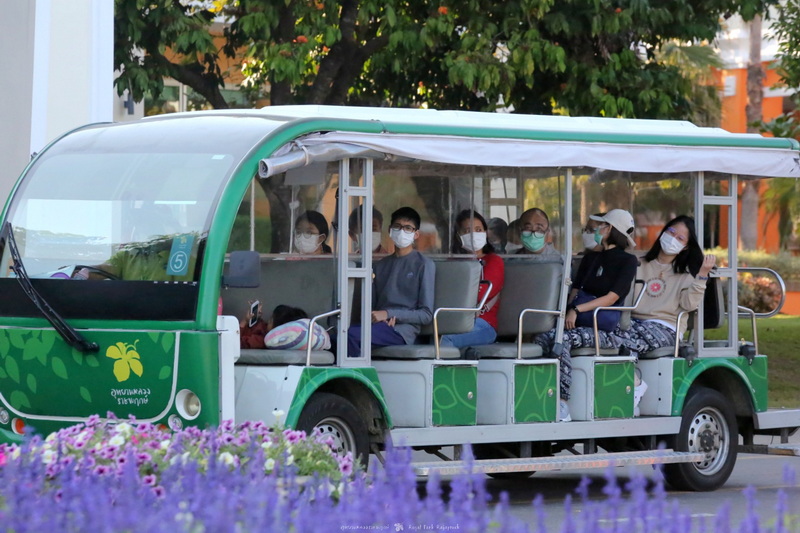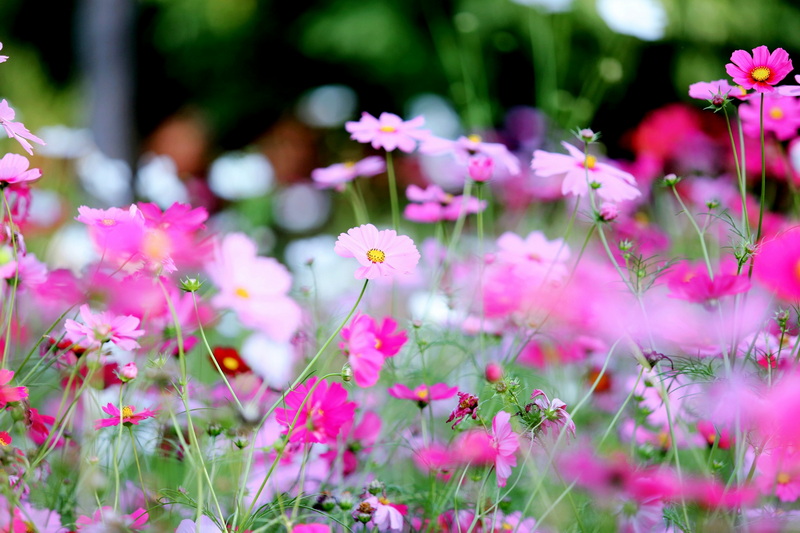 Visitor Information:
The Royal Park Rajapruek is open daily from 8:00 am to 6:00 pm, with the last admission at 5:00 pm. Admission fees vary depending on age and nationality, with discounts for children, seniors, and Thai citizens. Guided tours and tram rides are also available for an additional fee.
The Royal Park Rajapruek is a breathtaking oasis that captures the essence of Thai culture and nature. Whether you're a plant enthusiast, a photographer, or simply looking to escape the hustle and bustle of city life, the park offers a serene and enriching experience for all who visit.
Here are some notable sites near the park that you might consider visiting: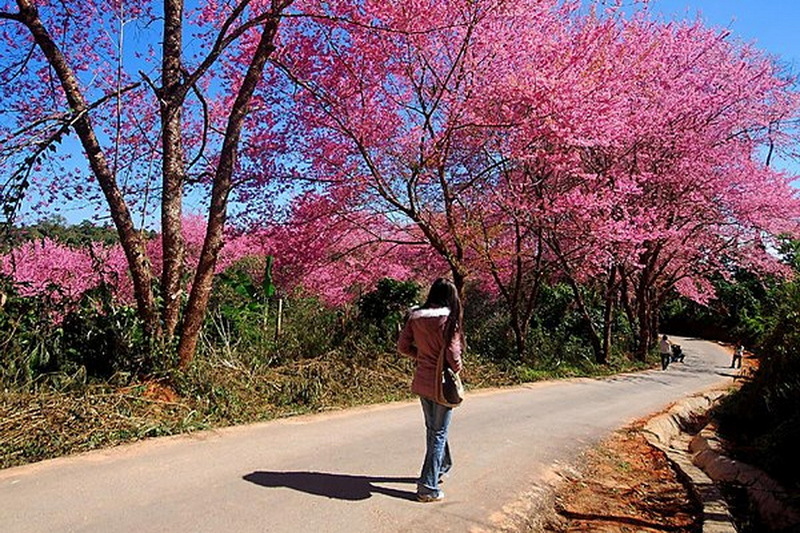 Located just a short drive from the Royal Park Rajapruek, this national park is home to the famous Wat Phra That Doi Suthep, a sacred Buddhist temple offering panoramic views of Chiang Mai. The park also features picturesque waterfalls, hiking trails, and lush forests, providing ample opportunities for outdoor enthusiasts.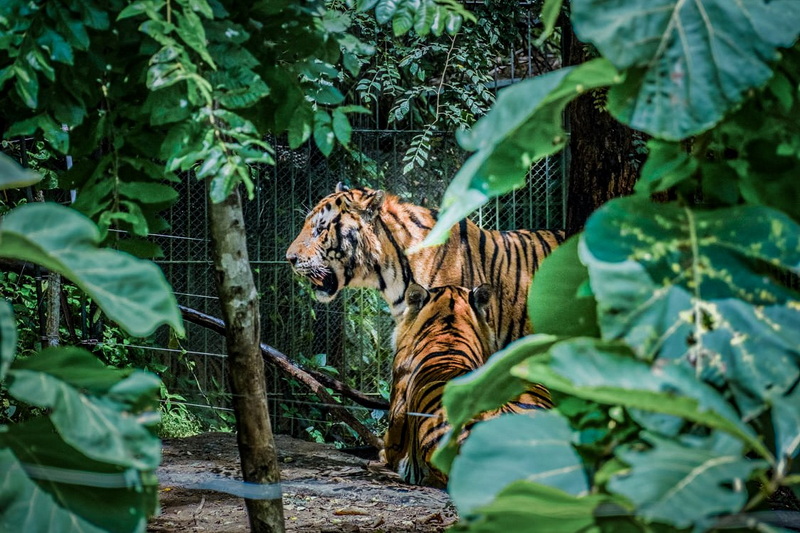 Approximately 3 kilometers from the Royal flora Rajapruek, the Chiang Mai Night Safari is an exciting wildlife adventure that allows visitors to observe animals in their nocturnal habitats. The park offers guided tram rides through the African, Asian, and South American zones, as well as walking trails and a laser light show.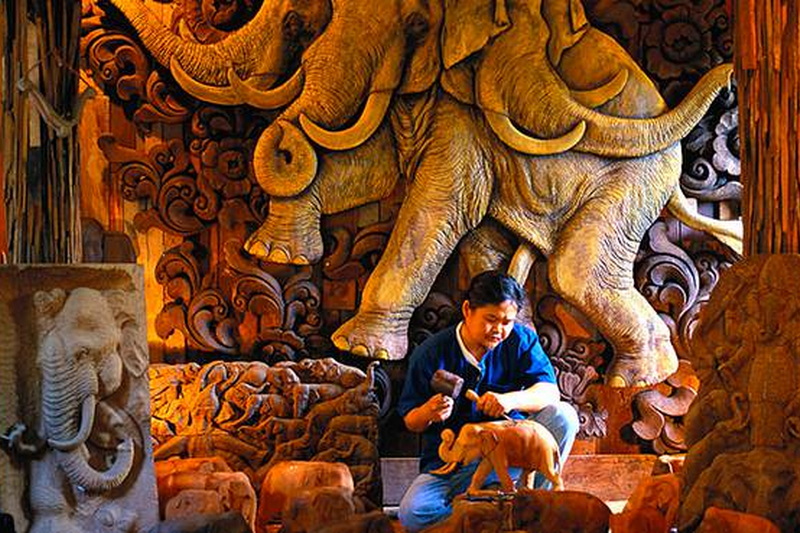 Renowned for its traditional woodcarving and handicrafts, Baan Tawai Village is a great place to purchase unique souvenirs and witness local artisans at work. Located about 10 kilometers from the Royal Park Rajapruek, the village offers an insight into the rich craftsmanship of the region.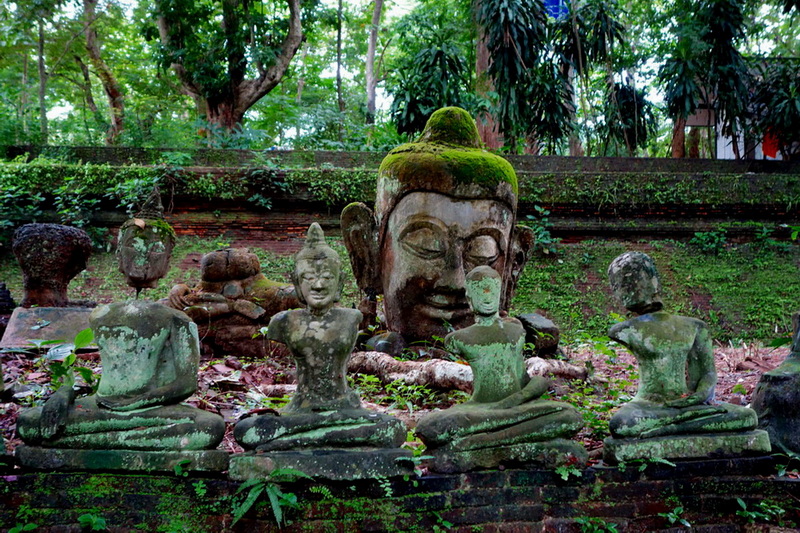 This historic temple, set amidst a tranquil forest, is known for its underground tunnels, ancient stupa, and serene lake. Situated about 8 kilometers from the park, Wat Umong is an ideal destination for those seeking peace and tranquility.