Umong Temple Tranquility and Nature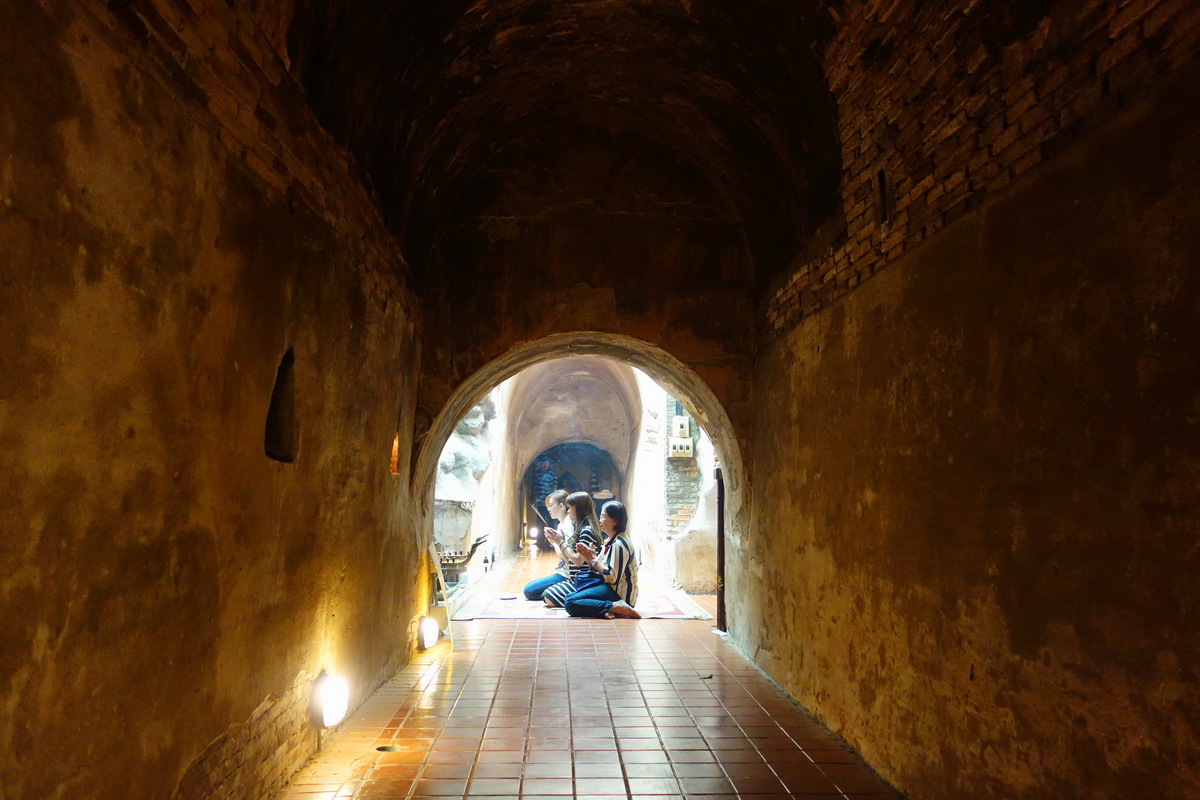 Umong temple is a unique temple outside from the touristic visit and very much worth the visit.
Set in the jungle, nestled at the foot of Doi Suthep mountain, yet just a couple of kilometers from Thapae Gate, there is a certain air of mystery that reigns around Umong Temple. From the parking area, you will have to walk through a big park before getting to the main chedi and the tunnels.
One of the most beautiful aspects to this temple is its tunnels, dating back to the 13th century. After removing your shoes, the air, which smells of spicy incense and damp earth, becomes obviously cooler as you walk through one of the three entrances. Inside, there are a few Buddha statues in enclaves where locals will leave flowers and pray.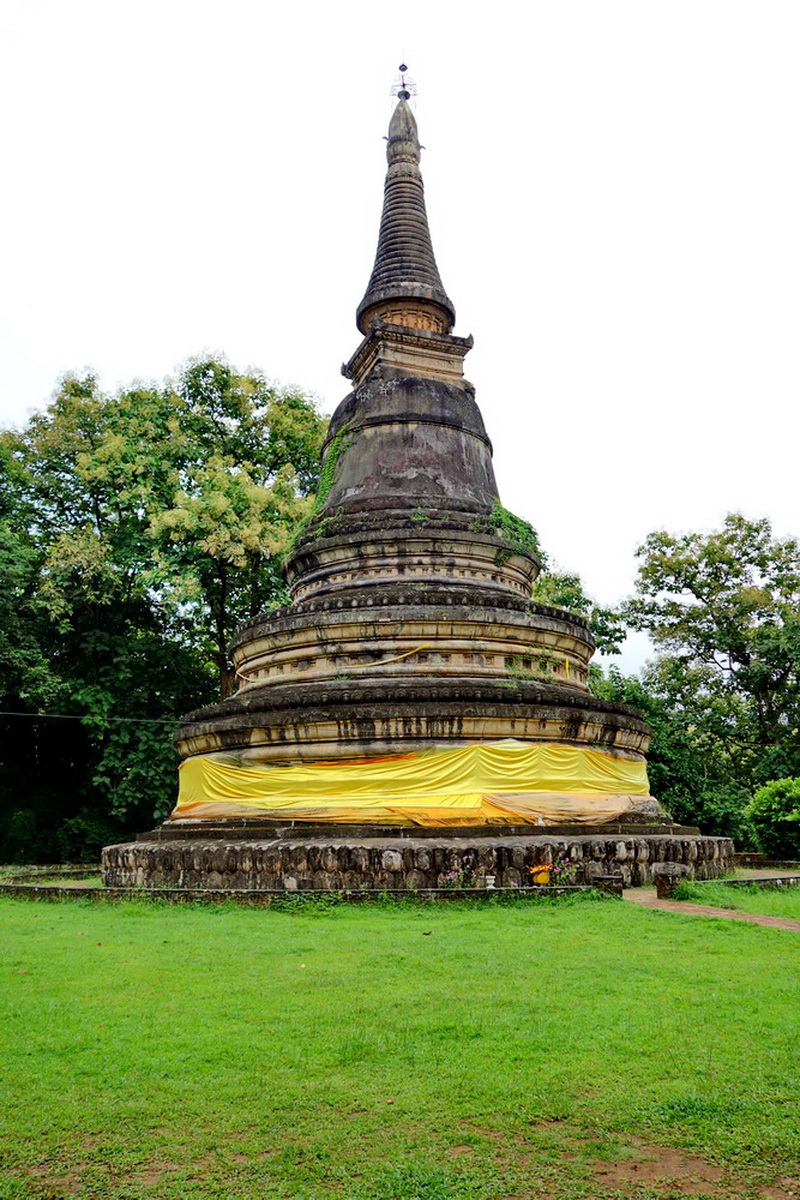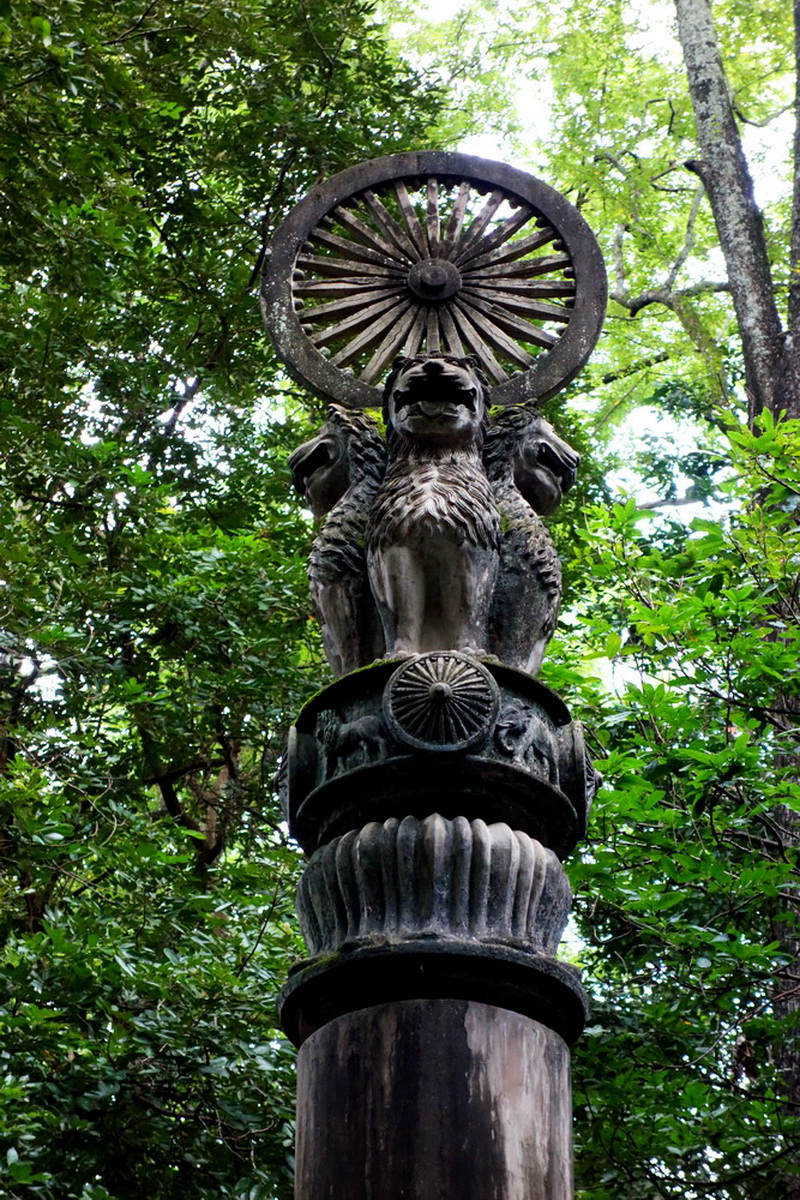 The bell shaped chedi above the tunnel can be reached by a stairway. You can walk from this chedi to the North, above the tunnels, to see a fine Buddha image cast in the ascetic style. Umong temple is home to a famous meditation center, that is why the area is so quiet and relaxing. If you are interested in learning more about Buddhism in general, there is a monk chat every Sunday at 3pm. A western monk, who has studied and lived in Thailand for a long time will answer any question you have.
Another interesting aspect of Umong temple is the large pond replete with fish, turtles and birds. You can cross the bridge to the little island and feed the animals. A short trail takes you around the pond. The natural aspect of the temple makes it a great place to observe birds. Wat Umong is only 10 minutes' drive from the city's center.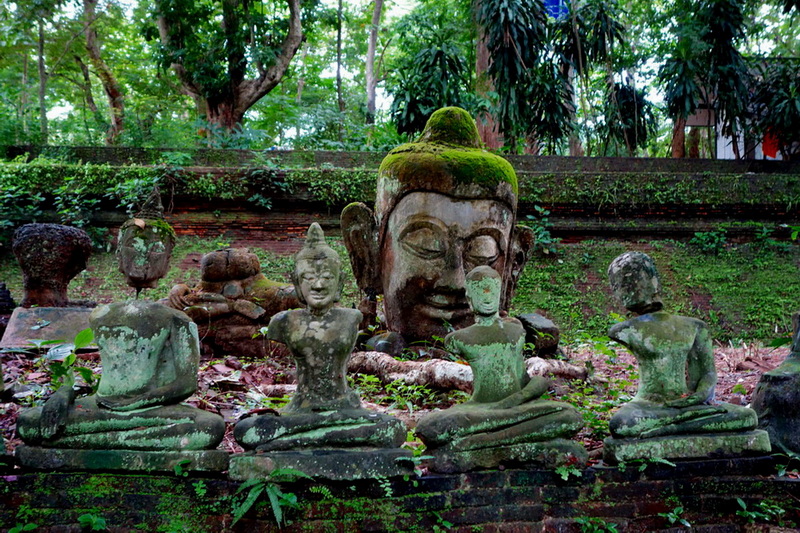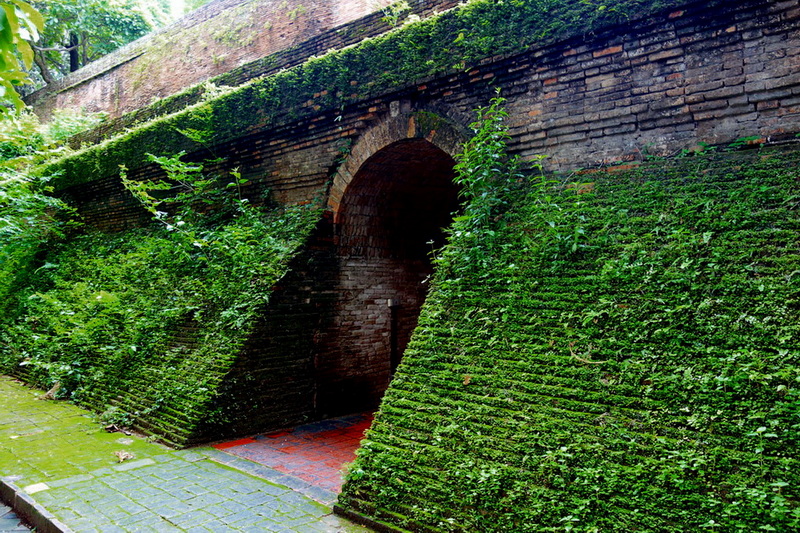 Get ready for a peaceful and enlightening journey to Wat Umong in Chiang Mai! With three easy transportation options to choose from, reaching the temple is a breeze:
• By car – Drive to the temple and enjoy convenient parking.
• By public transport – Take a bus or tuk-tuk to Wat Umong for a budget-friendly option.
• With a tour agency in Chiang Mai – Book a private or join-in group tour for a stress-free and comprehensive experience.
Wat Umong offers a chance to escape the city and immerse yourself in Thai culture and spirituality. Explore the Meditation Center, feed the catfish in the tranquil pond, and take in the stunning architecture of the temple complex.
Don't miss out on this incredible experience. Plan your visit to Wat Umong today!