Exploring the Natural Beauty of Doi Suthep-Pui National Park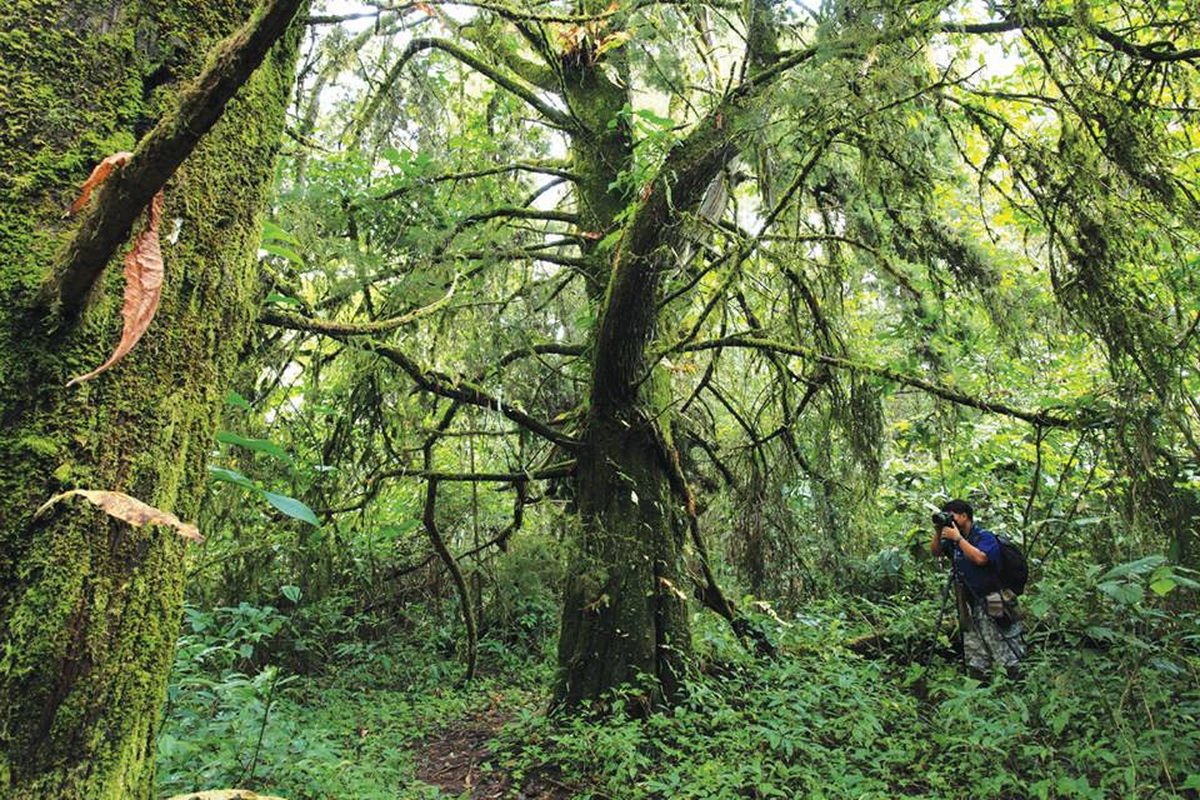 Discover the Wonders of Doi Suthep-Pui National Park: A Complete Guide
Welcome to the enchanting Doi Suthep-Pui National Park, an extraordinary destination offering an unforgettable experience for nature lovers, adventurers, and cultural enthusiasts alike. This guide will provide you with essential information about the park's geography, flora and fauna, climate, and the best time to visit. We will also outline how to get there by various means, as well as the popular tours offered by local tour operators.
General Information
Doi Suthep-Pui National Park is located in Chiang Mai Province, northern Thailand. Established in 1981, the park covers an area of approximately 265 square kilometers and encompasses a diverse range of ecosystems, including tropical rainforests, mixed deciduous forests, and pine forests. The park is home to the famous Wat Phra That Doi Suthep, a sacred temple that attracts both tourists and pilgrims, and other attractions such as the Doi Pui Hmong Village and Bhubing Palace.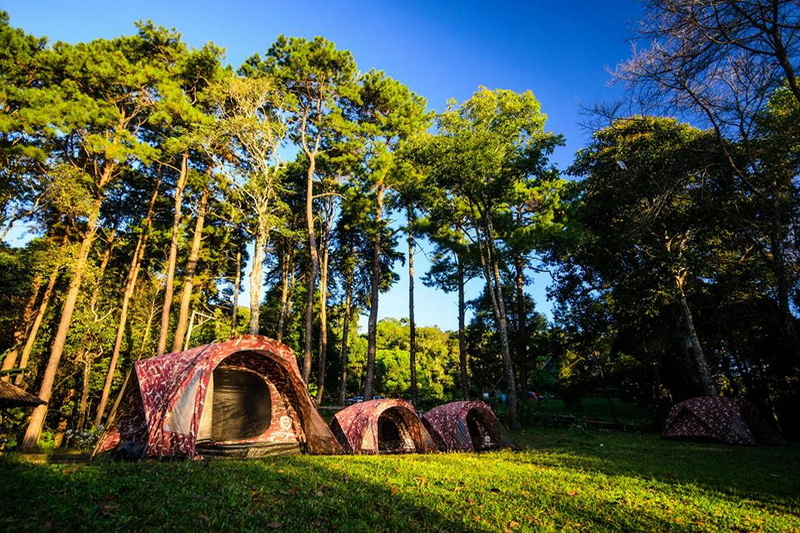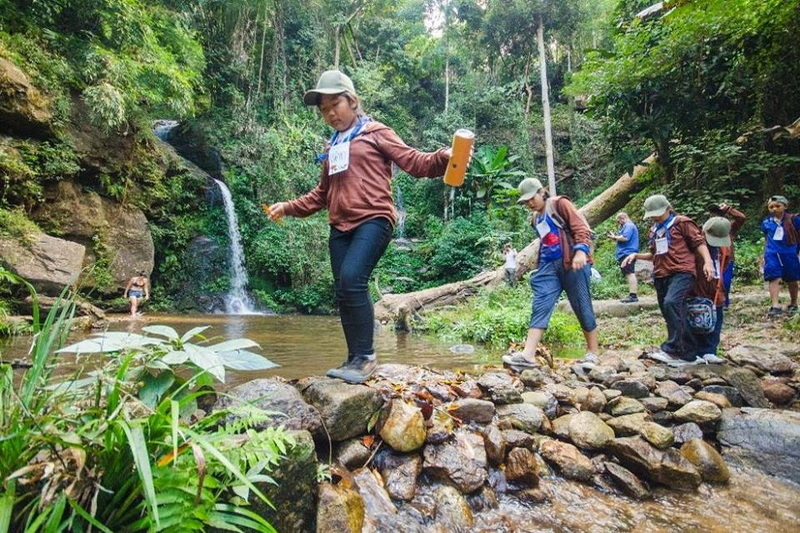 Geography
The park is named after its two main peaks, Doi Suthep and Doi Pui. Doi Suthep is the more famous and accessible of the two peaks, rising 1,676 meters above sea level, while Doi Pui reaches a height of 1,685 meters. The park's terrain is mostly mountainous, with numerous rivers, streams, and waterfalls crisscrossing the landscape.
Flora and Fauna
Doi Suthep – Pui National Park is home to a rich variety of plant and animal species. The park's flora consists of over 2,000 plant species, including wild orchids, ferns, and various hardwood trees. Wildlife in the park includes Asian elephants, gibbons, deer, and numerous bird species, such as the Siamese fireback pheasant and the green peafowl.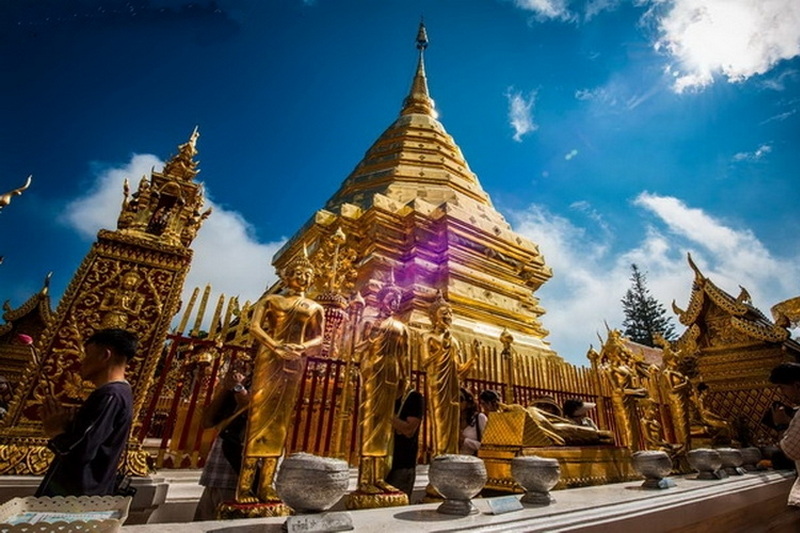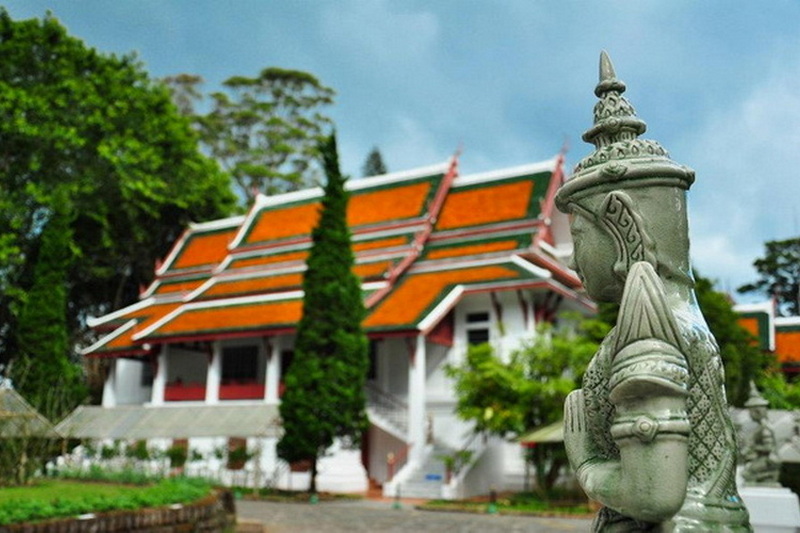 Climate and Best Time to Visit
The climate in the park is generally mild, with average temperatures ranging from 20 to 26 degrees Celsius. The best time to visit the park is during the cool season, from November to February, when the weather is most pleasant and the flowers are in full bloom. The rainy season, from June to October, can make some trails slippery and difficult to navigate, but the park's waterfalls are at their most impressive during this time.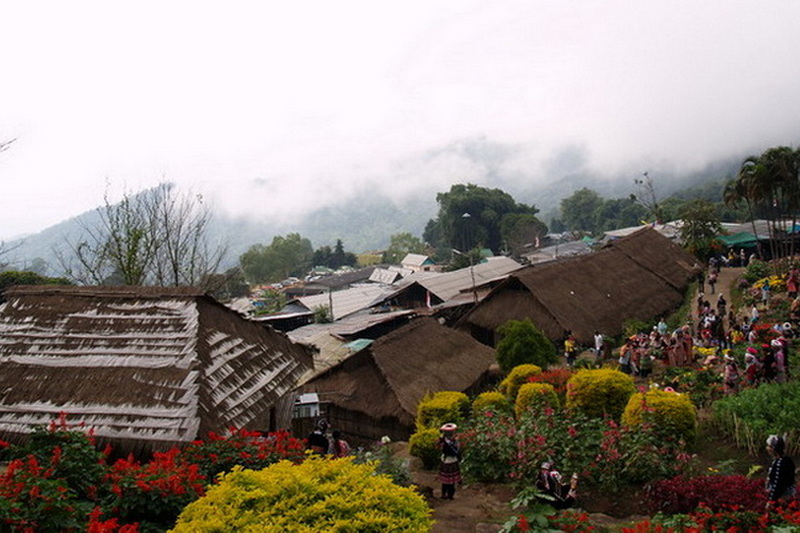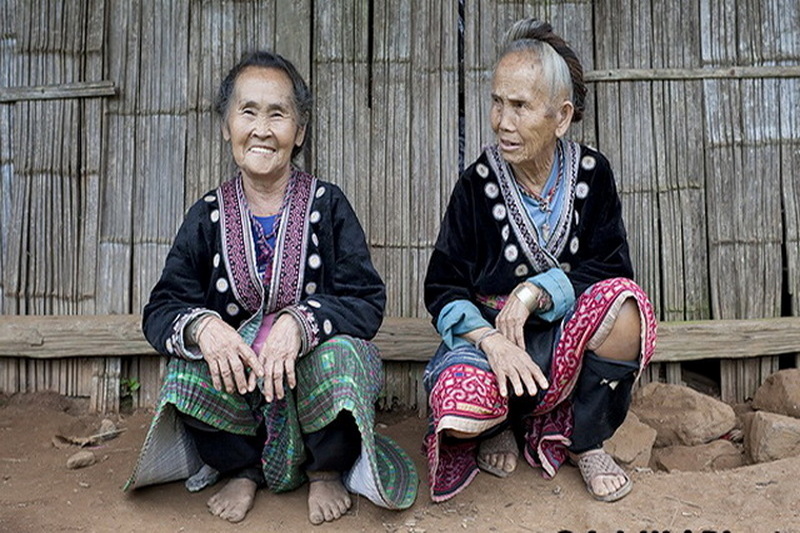 In this article, we will take a closer look at the must-see sites and scenic trails that you should not miss when visiting Doi Suthep-Pui National Park.
Wat Phra That Doi Suthep: This sacred Buddhist temple, founded in the 14th century, sits atop Doi Suthep mountain and offers spectacular panoramic views of Chiang Mai. Known for its ornate golden chedi, the temple is an important pilgrimage site for Buddhists and a must-visit for tourists.

Wat Pha Lat: Situated midway up Doi Suthep mountain, Wat Pha Lat is a serene and lesser-known temple surrounded by lush forests. The tranquil atmosphere and beautiful sculptures make it a perfect spot for meditation and reflection.
Bhubing Palace: The royal winter residence of the Thai royal family, Bhubing Palace features beautiful gardens, orchid greenhouses, and a charming palace complex open to visitors when the royal family is not in residence.
Doi Pui Hmong Village: This ethnic Hmong village offers visitors a glimpse into the traditional way of life of the Hmong people. Explore the village's vibrant market, where you can purchase handicrafts, clothing, and local produce.
Khun Chang Khian Hmong Village: Another Hmong village worth visiting, Khun Chang Khian offers a chance to learn about Hmong culture, taste authentic Hmong dishes, and shop for unique souvenirs.
Mon Tha Than Waterfall, Trail & Campsite: This cascading waterfall is a perfect spot for picnics and swimming. The nearby trail and campsite make it an ideal location for those looking to immerse themselves in nature and enjoy a night under the stars.
Huey Kaew Waterfall: Located near the entrance of the national park, Huey Kaew Waterfall is a small but beautiful waterfall that provides a refreshing escape from the city.
Mok Fa Waterfall: This impressive waterfall, surrounded by lush vegetation, offers a breathtaking sight and a natural swimming pool, perfect for cooling off on a hot day.
Mae Sa Waterfall: A series of 10 cascading waterfalls, Mae Sa Waterfall is a popular spot for locals and tourists alike, with picnic areas and swimming spots scattered throughout.
Monk's Trail: This scenic hiking trail leads from the base of Doi Suthep to Wat Phra That Doi Suthep and Wat Pha Lat, passing through dense forests and offering glimpses of local wildlife.
Huay Tung Tao: Circular Trail This picturesque trail loops around the scenic Huay Tung Tao Lake and is perfect for those seeking a leisurely walk or bike ride amidst beautiful natural surroundings.

Mon Tha Than Nature Trail: This self-guided nature trail takes visitors through the lush forest of Doi Suthep – Pui National Park, providing a closer look at the area's diverse flora and fauna.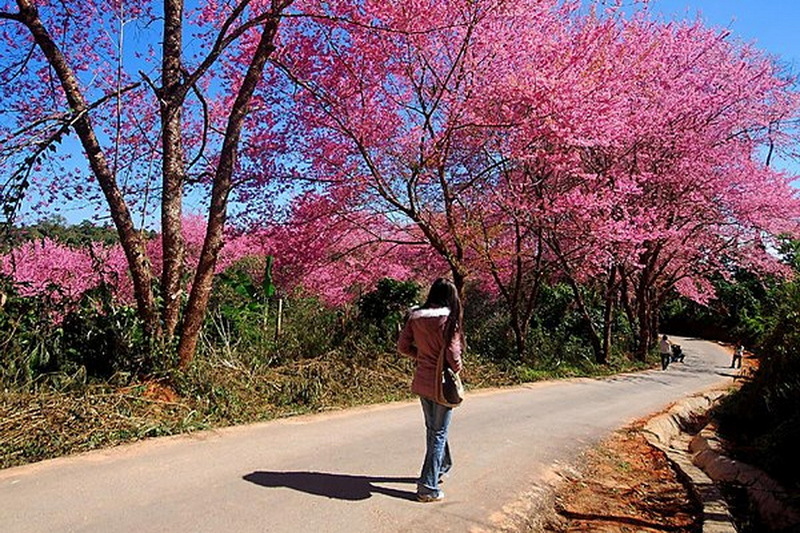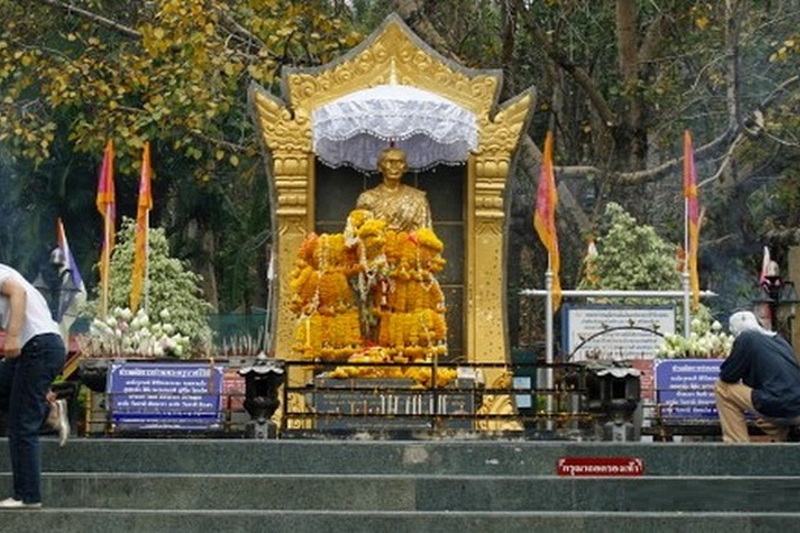 How to Get There
By car: The park is easily accessible by car from Chiang Mai, with the journey taking around 40 minutes. Visitors can follow the well-marked road from the city center, leading to the park's main entrance.
By tour agency in Chiang Mai: Many tour agencies in Chiang Mai offer organized trips to Doi Suthep – Pui National Park. Booking a car rental with a driver provides flexibility to explore the park at your own pace and visit the attractions that interest you the most. Private group tours allow you to manage time and choose the places you want to visit. Joining a group tour to visit Doi Suthep Temple offers the choice between exploring Doi Pui Hmong Village or Bhubing Winter Palace, depending on your preferences.