Pha Dok Siew Nature Trail : A Trekker's Paradise
The Pha Dok Siew Nature Trail, located in Doi Inthanon National Park, is one of two nature trails managed by local people. The trail is managed by the Karen people of Baan Mae Klang Luang and they serve as guides on the trail. The Karen people recently received a grant to improve the trail and used bamboo and wood to construct bridges, stairs, and railings, making it safer for trekkers.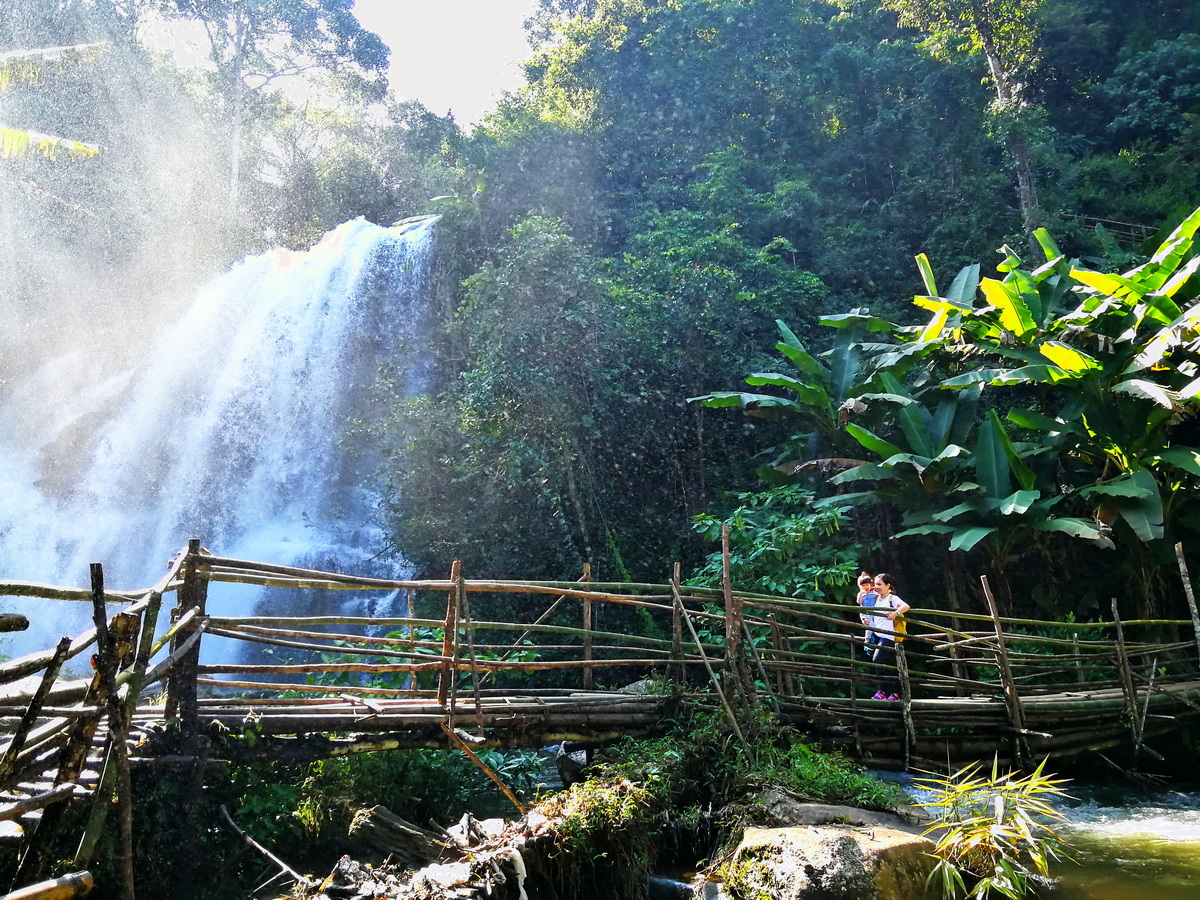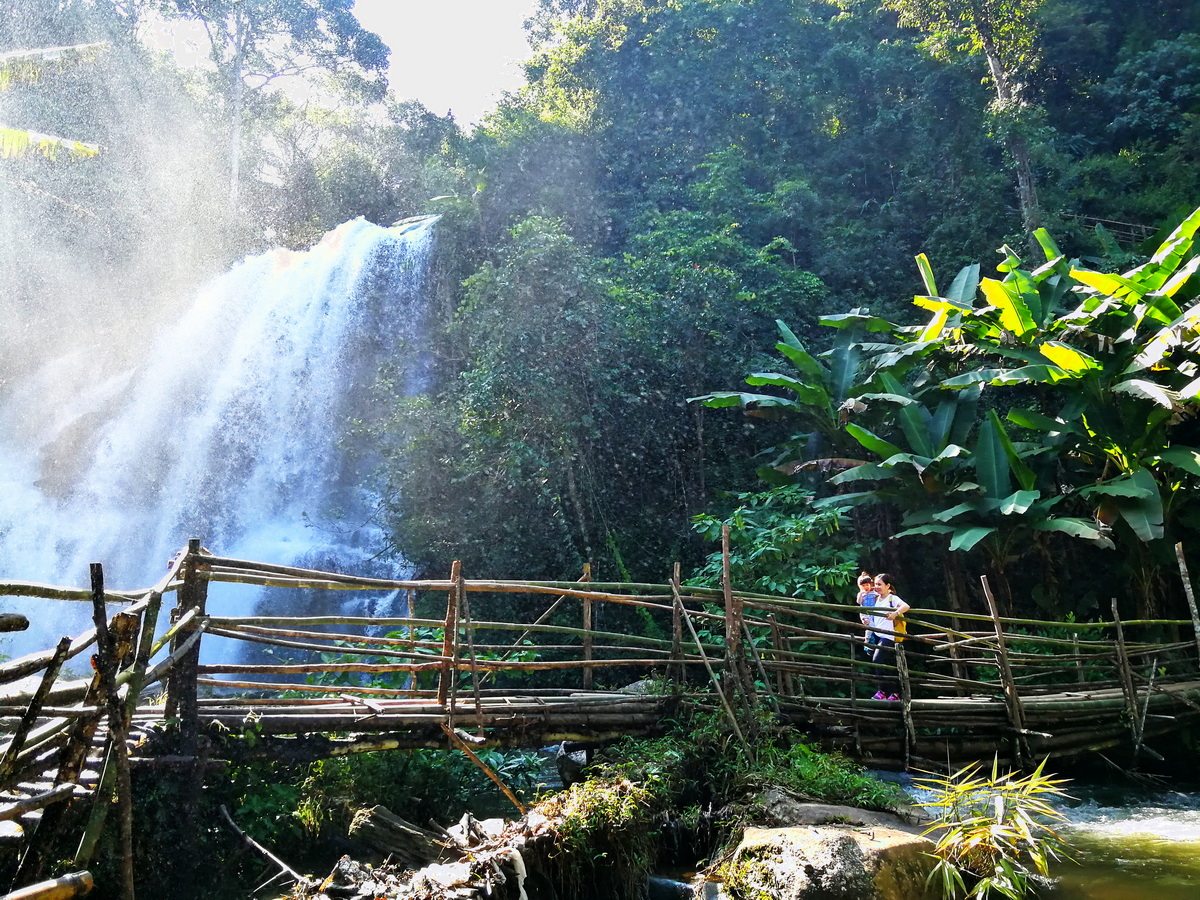 The Pha Dok Siew trail has now been made more educational with the help of Chiang Mai University. Information boards have been placed along the trail, providing general information as well as details about the plants, flowers, and trees in the area. The trail starts at a gate with an information board and a map, and there is now a shelter for the guides to wait at.
Hiking the trail requires a guide, which is compulsory. The trail is well-marked, but having a guide provides the local people with additional income and is also a great way to interact with someone knowledgeable about the forest. The hike is easy in the beginning, passing through a forest with pine trees and information boards along the way. The trail leads to the Pha Dok Siew Waterfall, which has many steps, but only a few are accessible. Swimming is not allowed, as it is too dangerous.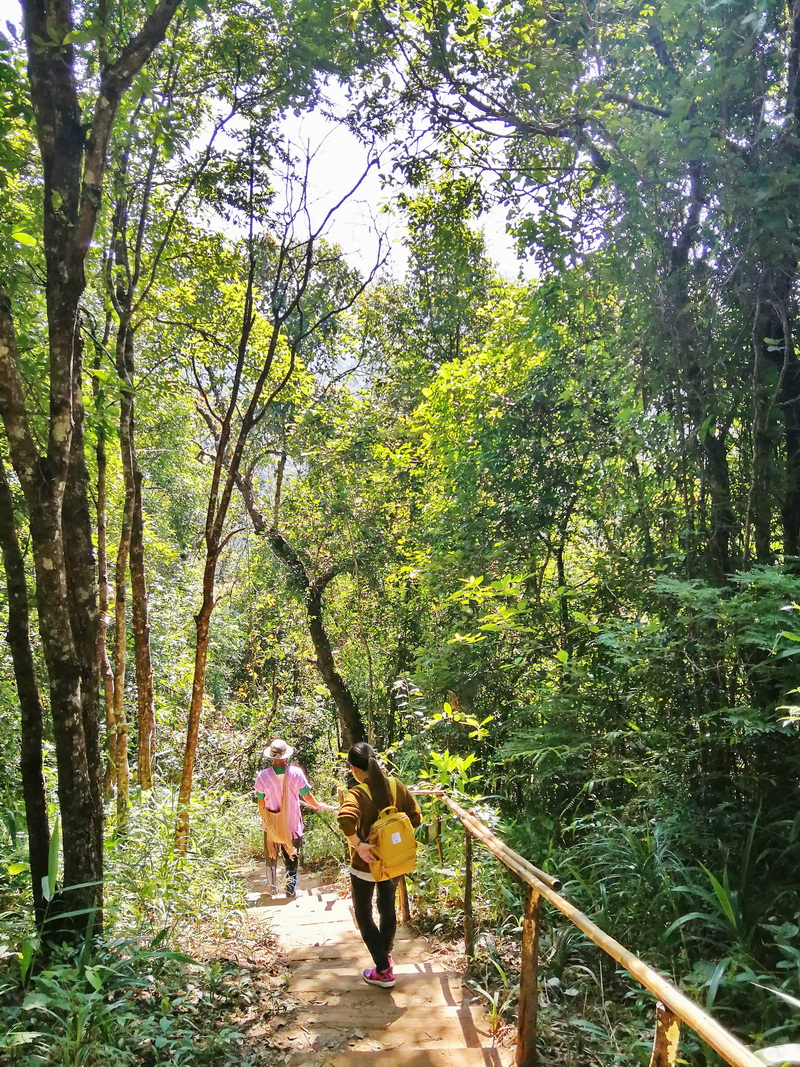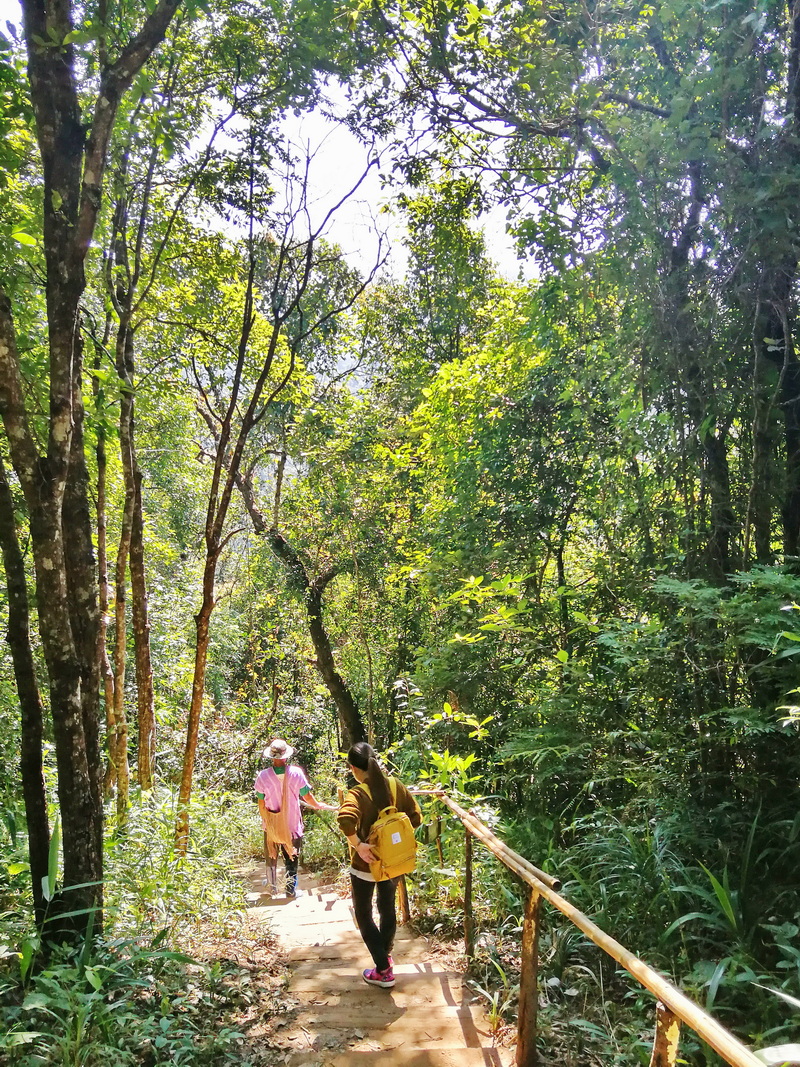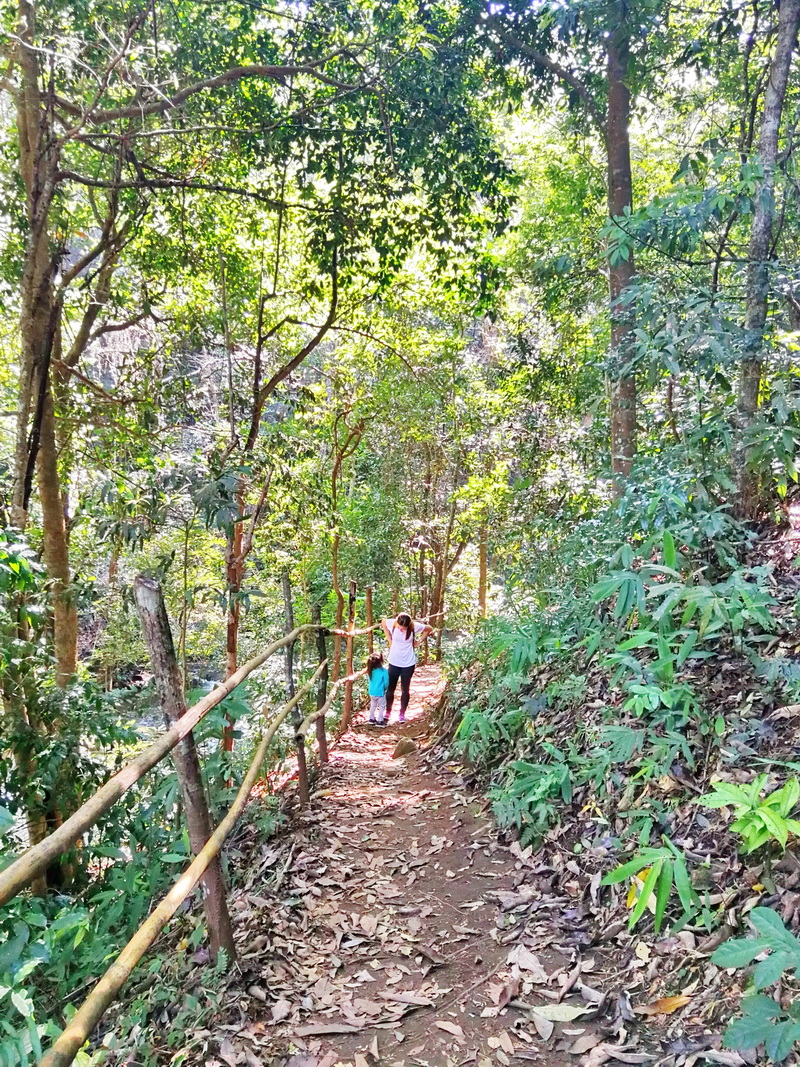 After visiting the waterfall, the trail becomes less steep and more relaxed, leading through a forested area and rice terraces. The trail ends at the White Karen village of Baan Mae Klang Luang, where trekkers can enjoy a cup of coffee grown by the Karen people.
The Pha Dok Siew Nature Trail is a fantastic trek, with thundering waterfalls and stunning views. The trail has been improved using natural materials for the bridges, railings, and stairs, and it is open year-round. The fee for a guide is 220 THB for one person or 300 THB for two people. The trail is less crowded than the Kew Mae Pan Nature Trail and is a great option for those seeking a more peaceful trekking experience.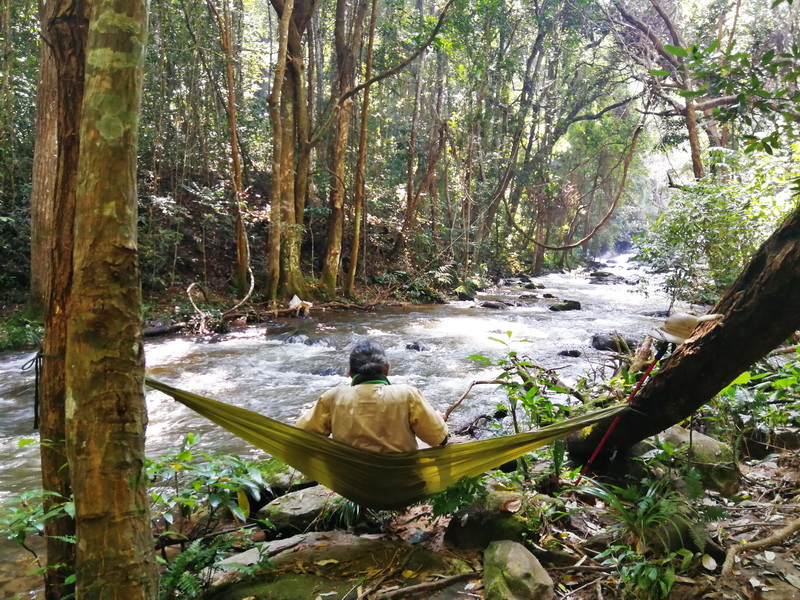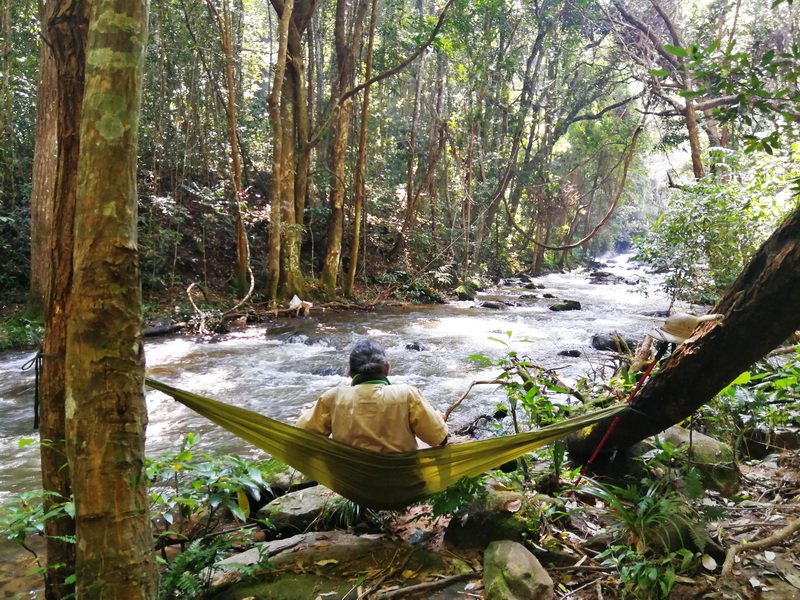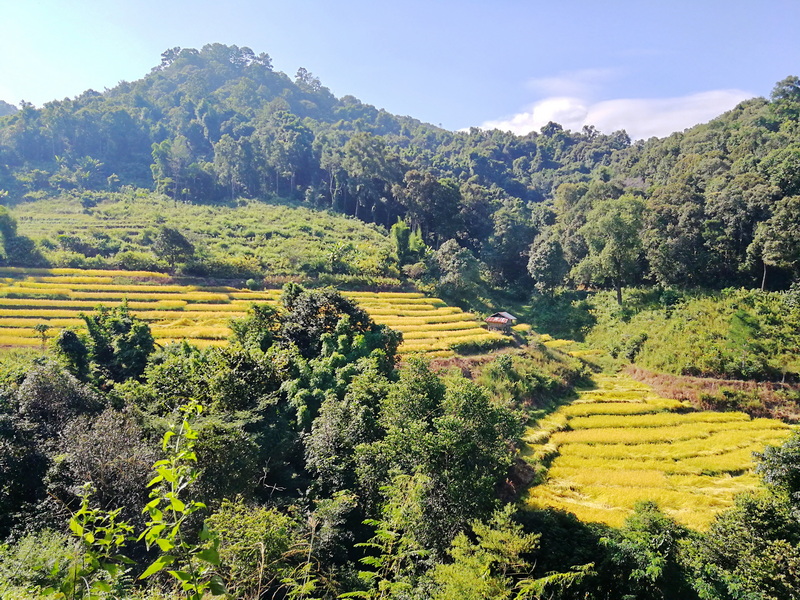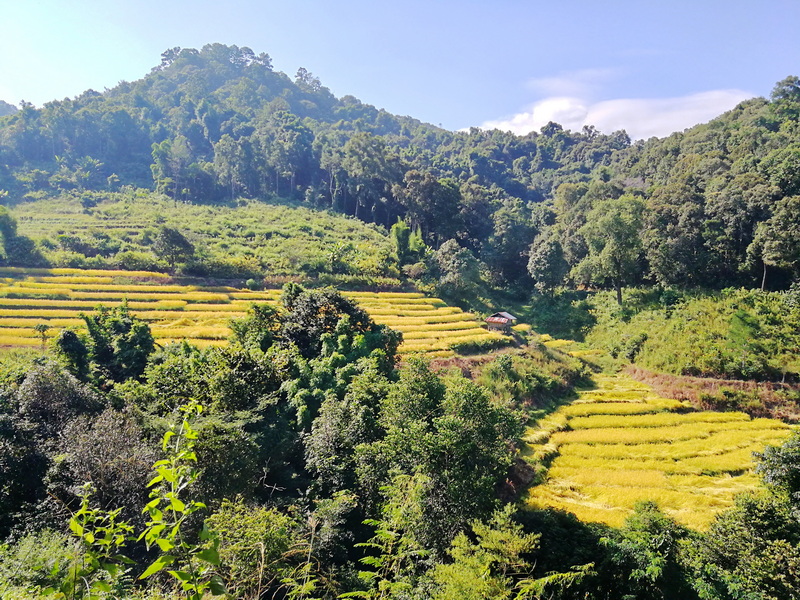 Pha Dok Siew Trail is a must-visit for anyone looking for a true adventure in the heart of the Thai wilderness. With its stunning natural beauty, diverse landscapes, and cultural experiences, this trail is an unforgettable journey that will stay with you long after you've returned home.
If you are interested in trekking in Pha Dok Siew nature trail, it is crucial to choose a reliable trekking agency in Chiang Mai. Look for an agency with a proven track record of providing safe and enjoyable trekking experiences, and make sure they have top-notch equipment and knowledgeable guides.