Embark on the Enchanting Monk Trail Trek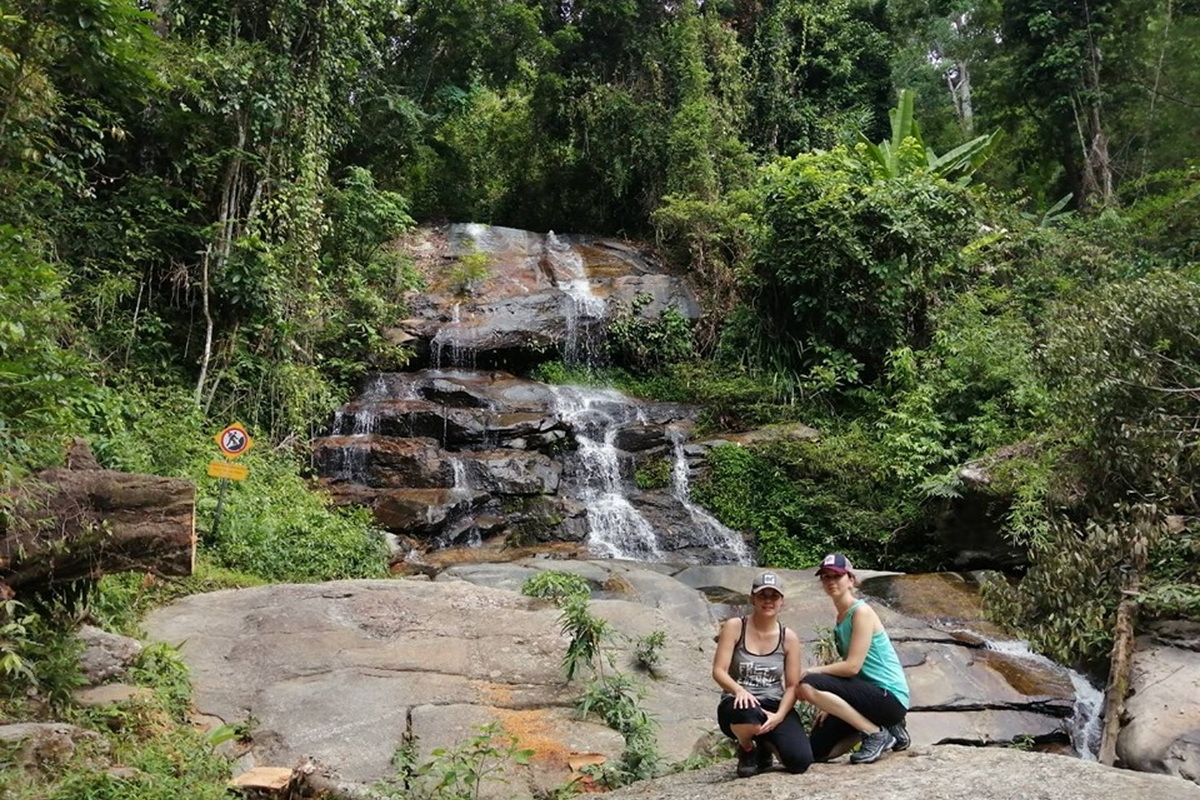 Get Ready for the Ultimate Monk Trail Trek Adventure!
Hey there, adventure seekers! Are you ready to embark on an unforgettable journey through the lush landscapes of Doi Suthep-Pui National Park? We've got just the thing for you: the Monk Trail Trek. Join us for a full day of trekking, exploring, and connecting with nature, all while learning about the rich culture and history of Chiang Mai.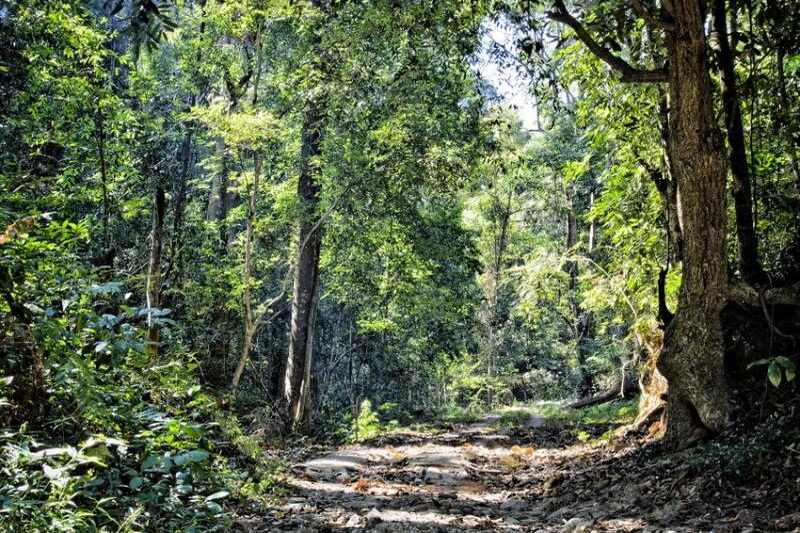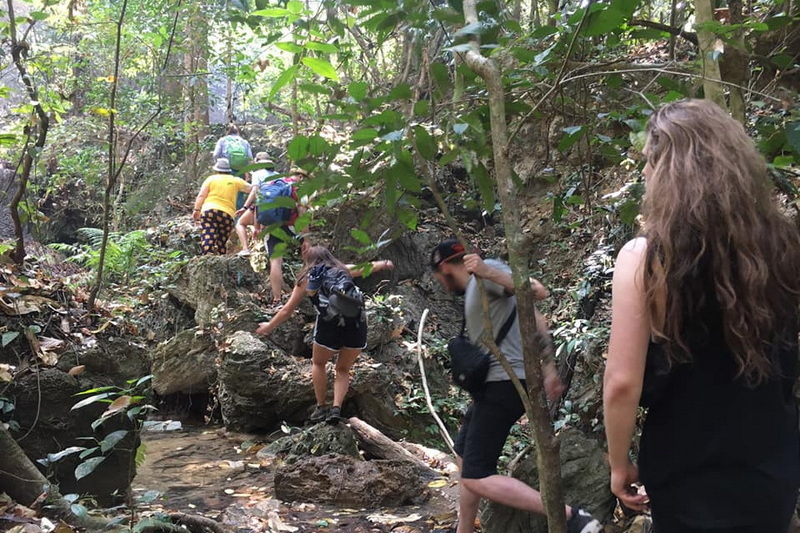 The Journey Begins: From Chiang Mai to Hidden Temples
Our day kicks off with a pick-up from Chiang Mai town between 8:00 and 8:30 AM. Just sit back and enjoy the 30-minute ride to the foothills of Doi Suthep. Once we arrive, we'll hit the trail, following the footsteps of monks on the historic Monk Trail. Our first stop? The enchanting Wat Pha Lat, or Hidden Temple. This peaceful gem is the perfect spot to catch your breath and soak in the serene vibes.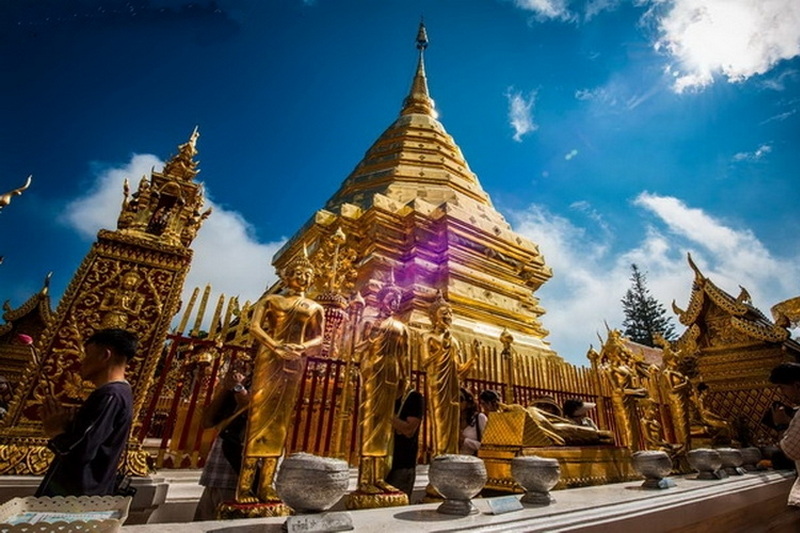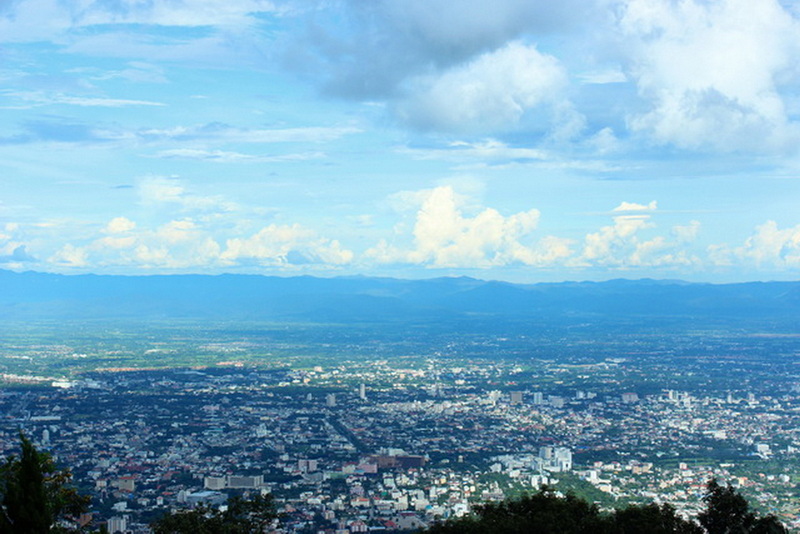 Conquer the Doi Suthep Temple and Soak in the Views
Ready for more? Let's continue trekking up to the iconic Doi Suthep Temple. Brace yourself for a solid 40-minute hike and over 300 steps leading to this sacred sanctuary. Trust us, it's worth the effort! You'll be rewarded with a mesmerizing golden pagoda and a jaw-dropping panoramic view of Chiang Mai City.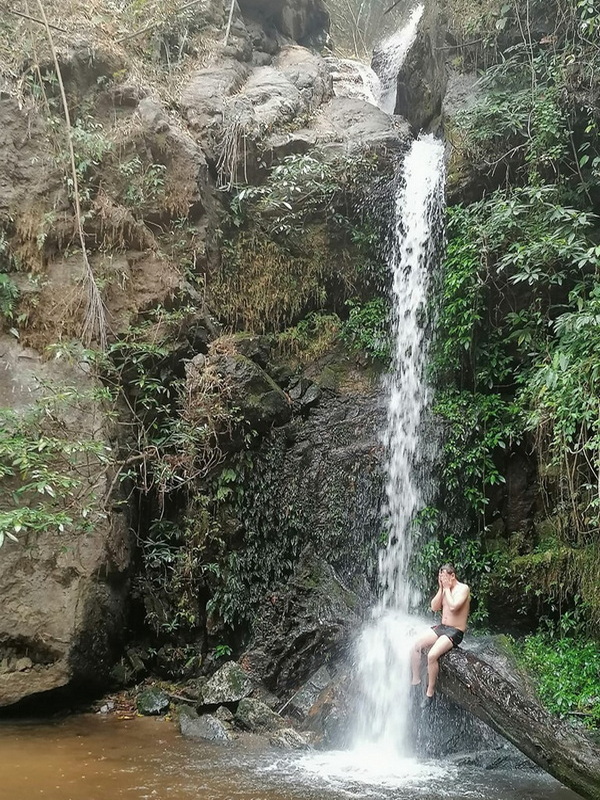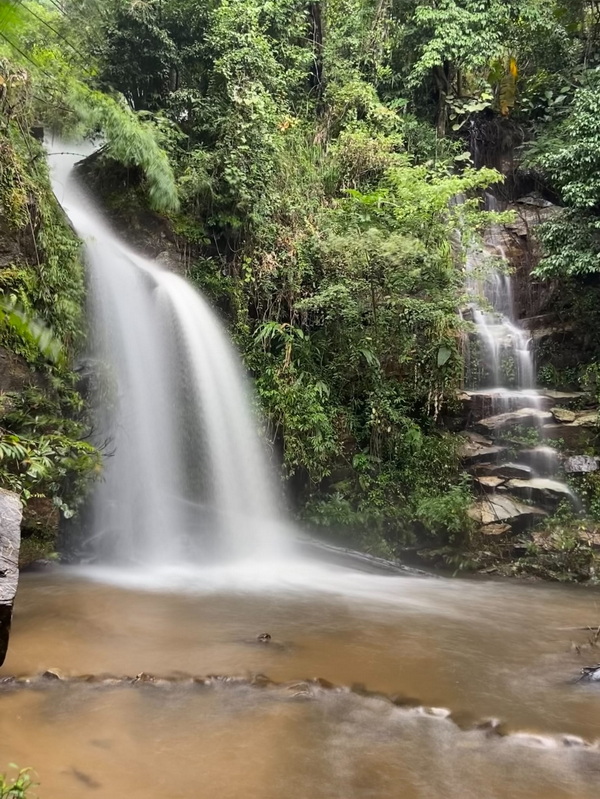 Waterfalls Galore: Time to Cool Off!
As we make our way back down the trail, we'll stop by four special waterfalls – each more stunning than the last. Dive in for a refreshing swim, snap some pics, or just chill out and enjoy the tranquil surroundings.
Why Choose Us: Your Local Chiang Mai Buddies
As a local agency based in Chiang Mai, we know this region like the back of our hands. We're all about sharing the beauty and culture of Northern Thailand with our guests, and the Monk Trail Trek is the perfect way to do just that. So, what are you waiting for? Join us for an epic day of adventure and make memories that will last a lifetime!