Doi Pha Ngam Trekking : A Window to the Unique Climates of Doi Inthanon National Park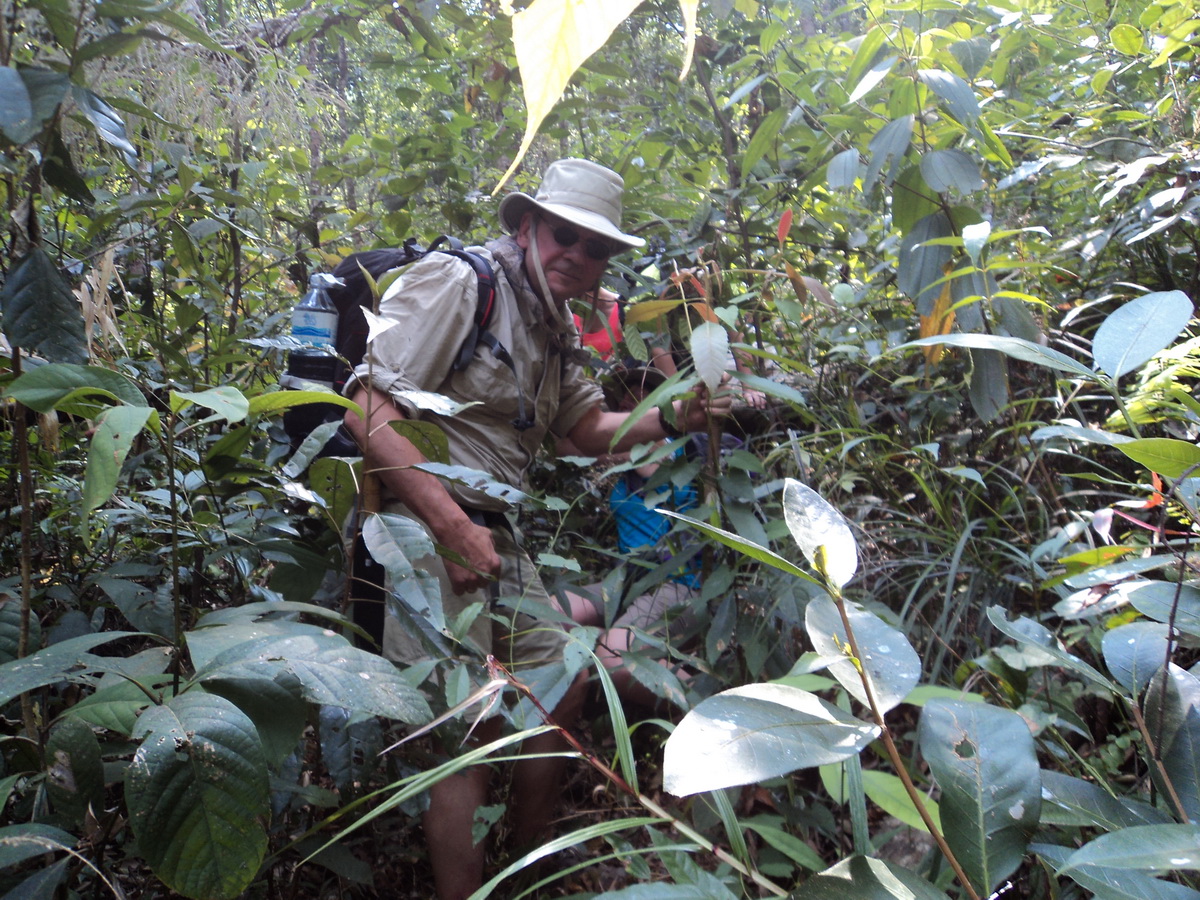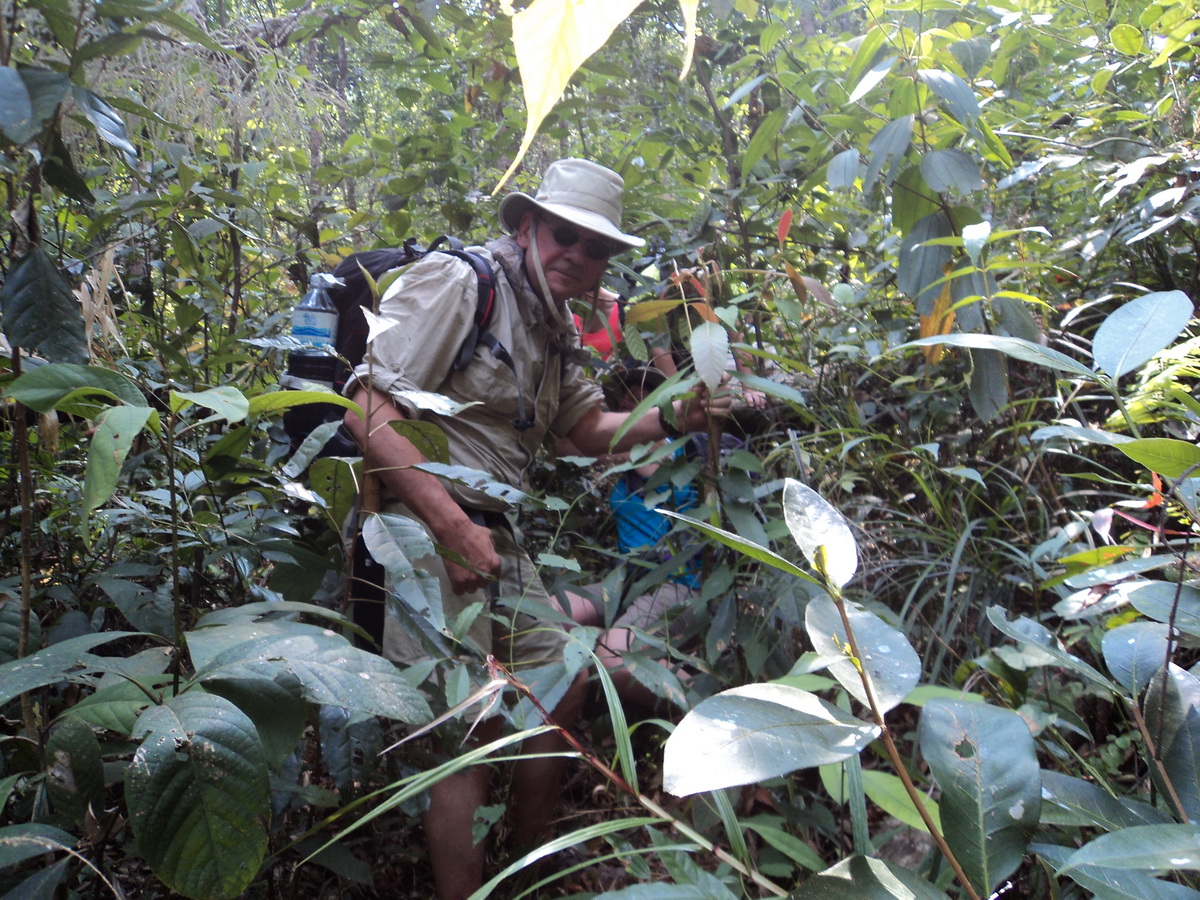 Off the Beaten Path: Trekking Adventures at Doi Pha Ngam's Two-Season Cliff
Discover the stunning natural beauty of Northern Thailand with a trek to Pha Ngam cliff , also known as the "Two Season Cliff." This beautiful and challenging hike takes you through local farms and heavily forested inclines, with ancient rhododendron bushes and breathtaking views along the way. Experience the contrasting climates of the summit as you trek up to Phra That Khun Wang, where you can witness the opposing winds meeting to create a cool and refreshing breeze. This is a must-visit destination for any hiking and nature enthusiast.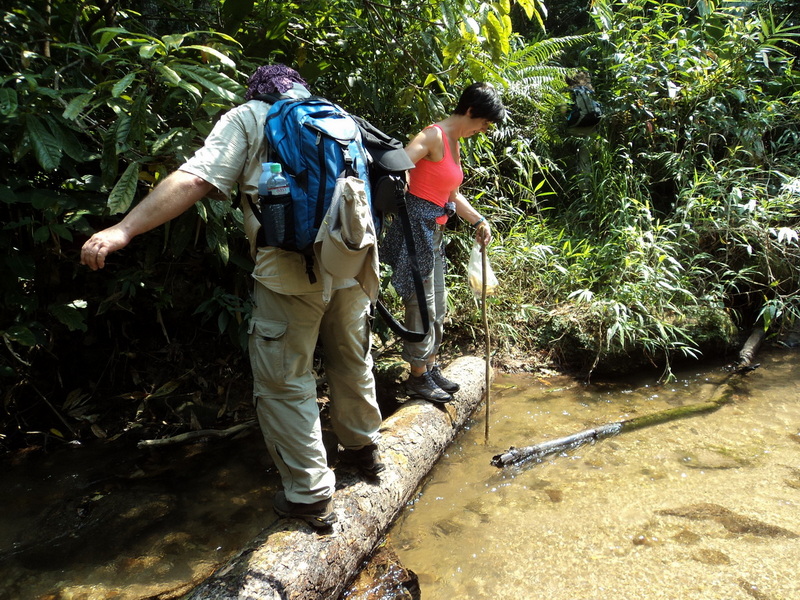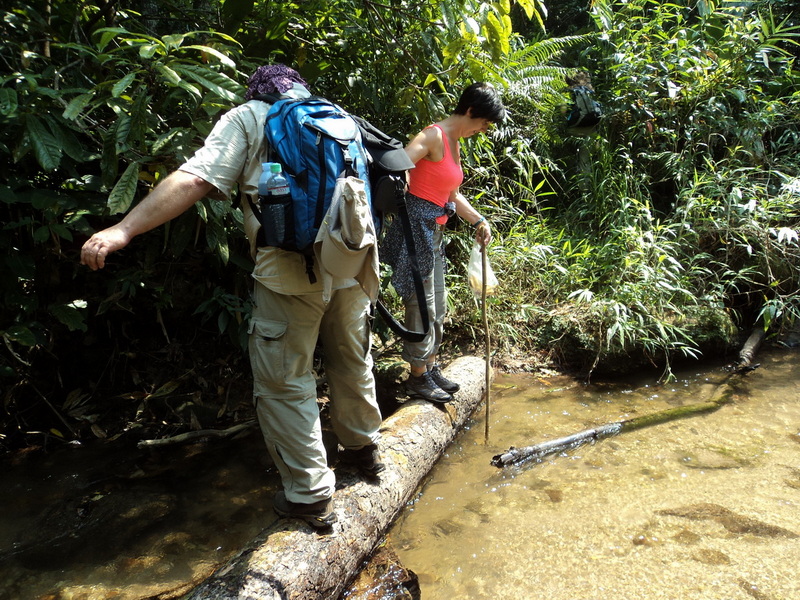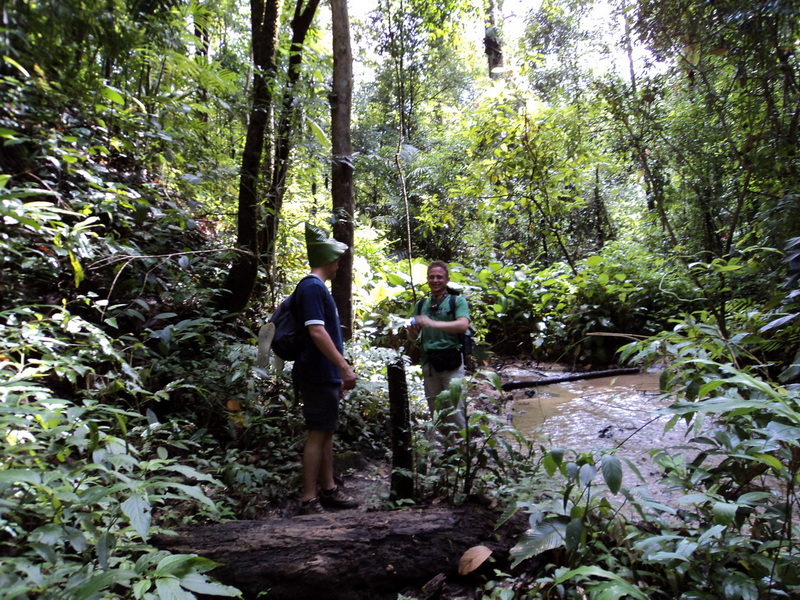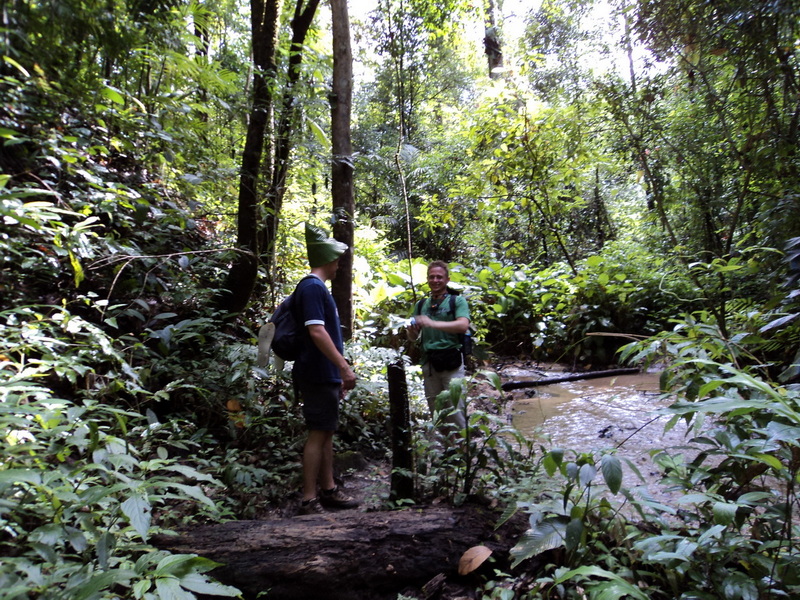 Doi Pha Ngam, also known as Two Season Cliff, is a mountain located near the Chiang Mai-Khun Wang Agricultural Research Center, and is managed by Doi Inthanon National Park. The name "Pha Ngam Cliff" or "Two Season Cliff" comes from the fact that the mountain summit is divided into two sides, each with distinct climates. One side may be covered in mist, while the other has a cool breeze. To appreciate the contrast between the two sides, one must hike up to the top of Phra That Khun Wang, where the differing views can be observed.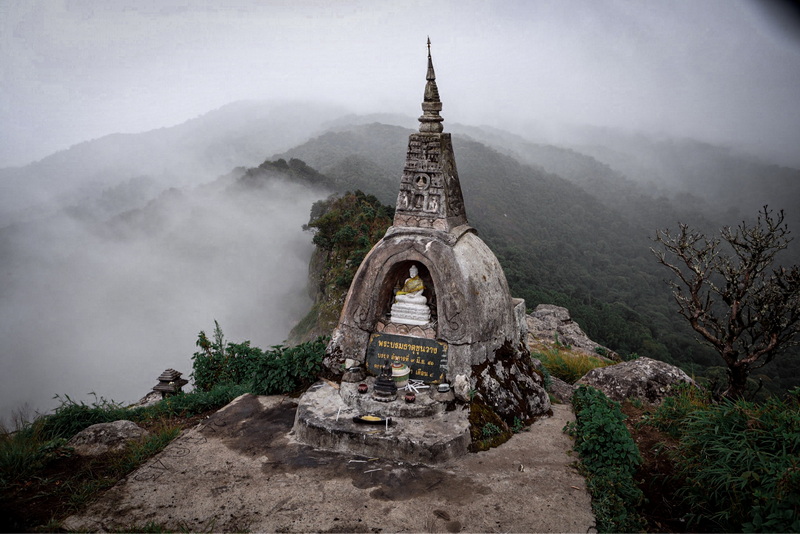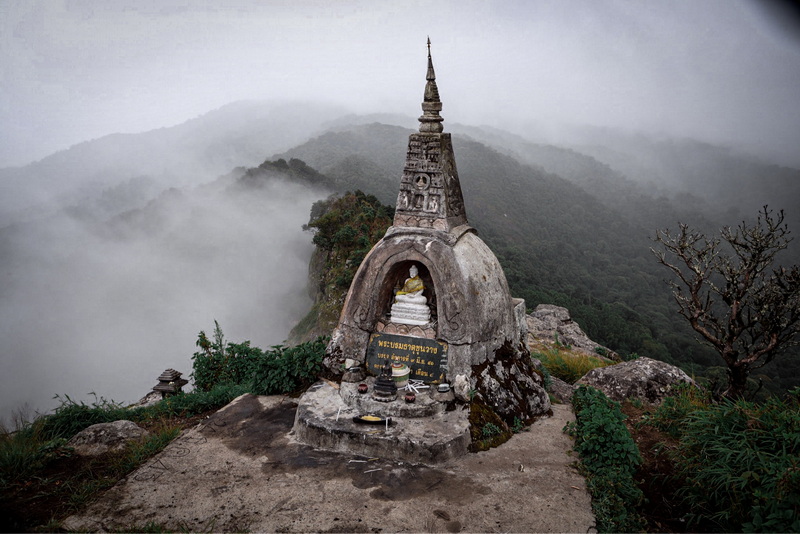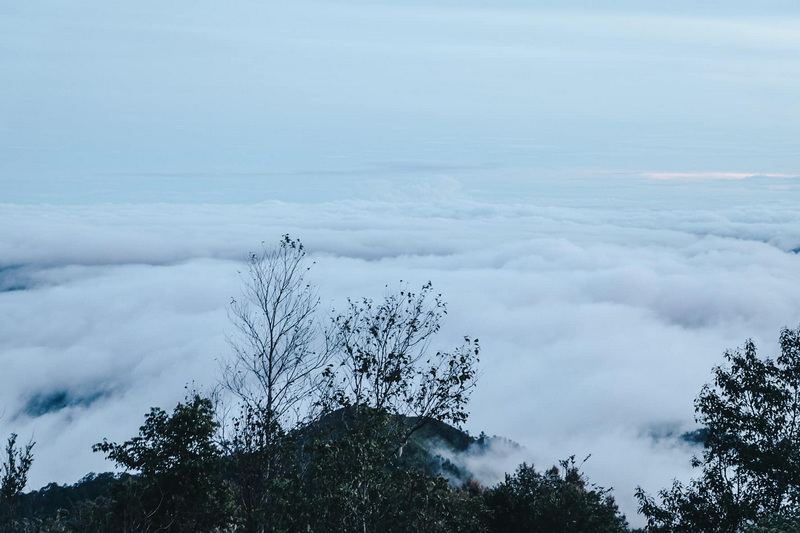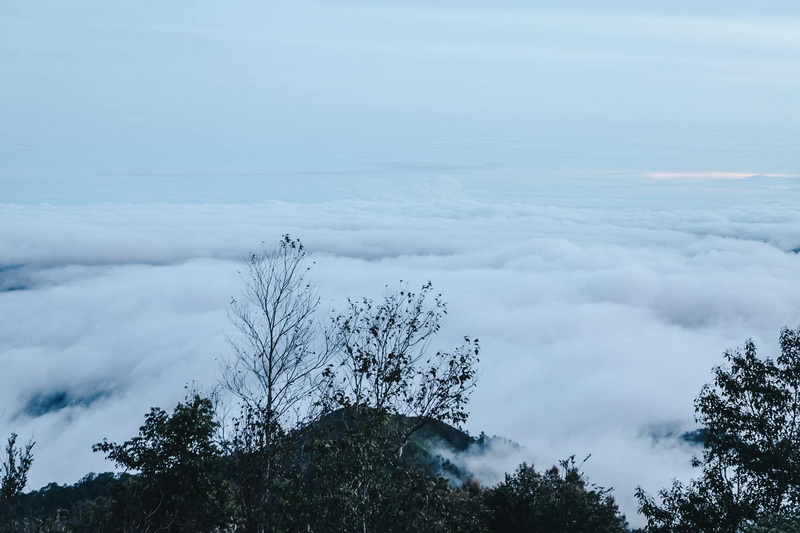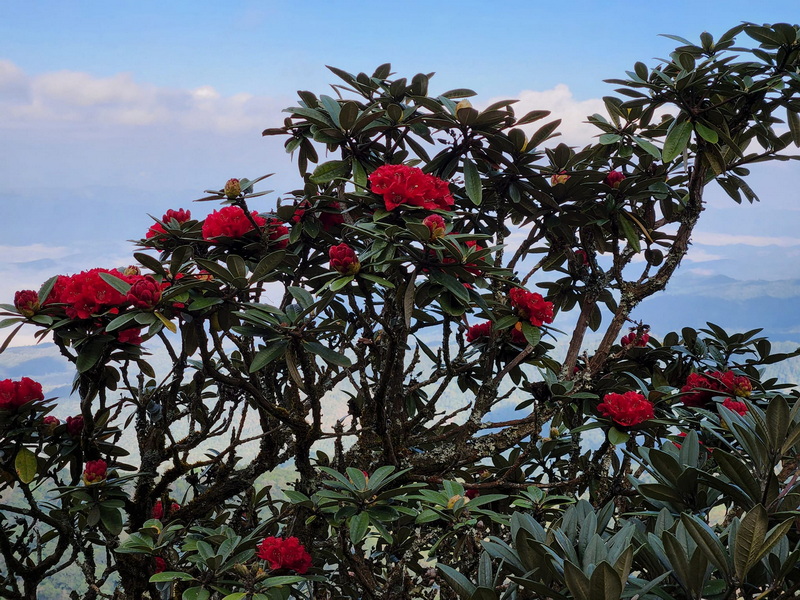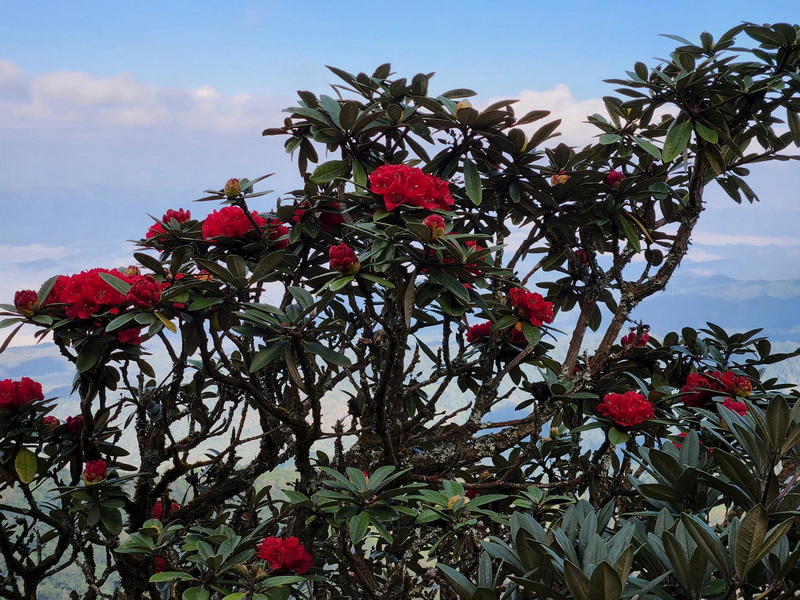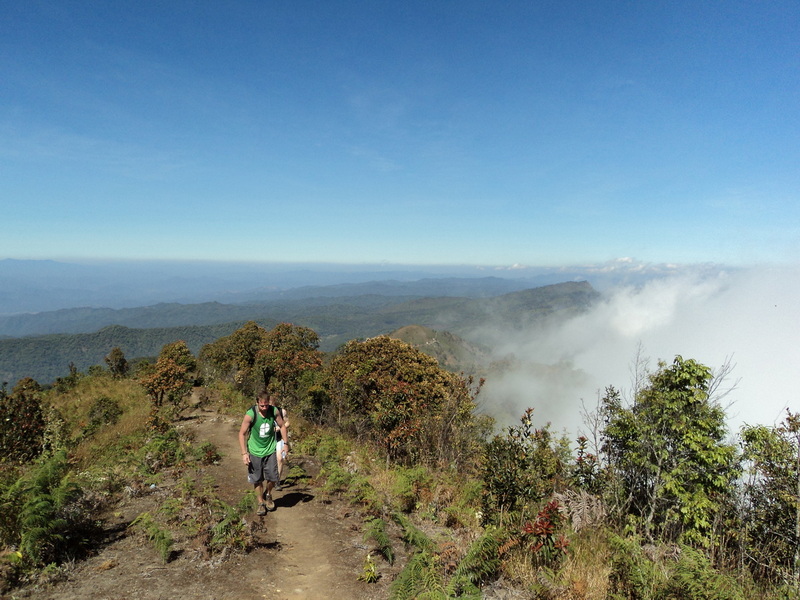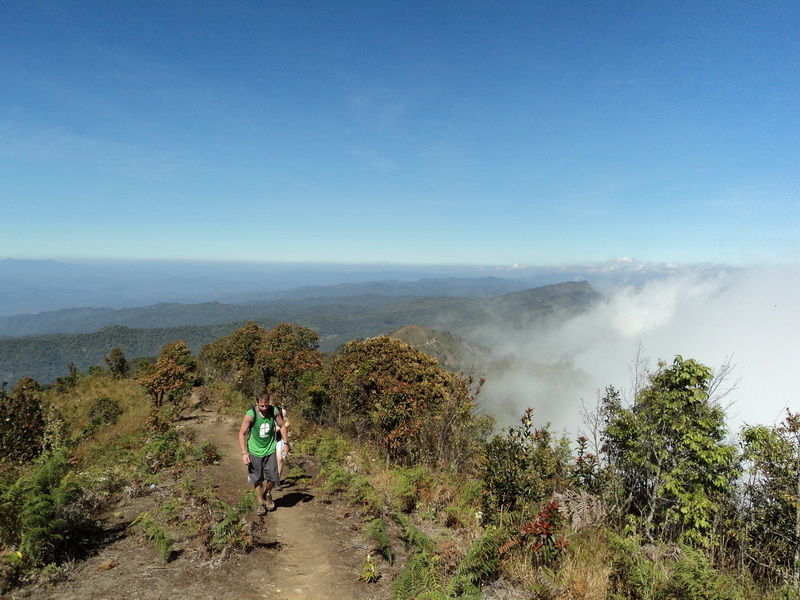 The trek to the top of the mountain is approximately 3-4 kilometers and takes around 3 hours to complete. The trail starts at the Chiang Mai-Khun Wang Agricultural Research Center, passes through local farms, and winds its way up a steep and heavily forested incline. Along the way, hikers will come across a long, flat walkway that runs along the mountain ridge, providing excellent views of the landscape below.
The trek also features ancient rhododendron bushes that bloom with vibrant red flowers between November and January. These flowers attract a variety of small birds and insects, making it a popular spot for bird watching enthusiasts. At the top of the mountain, hikers will find the highly revered Phra That Chom Thong, a sacred site for locals and visitors to pay their respects and seek blessings.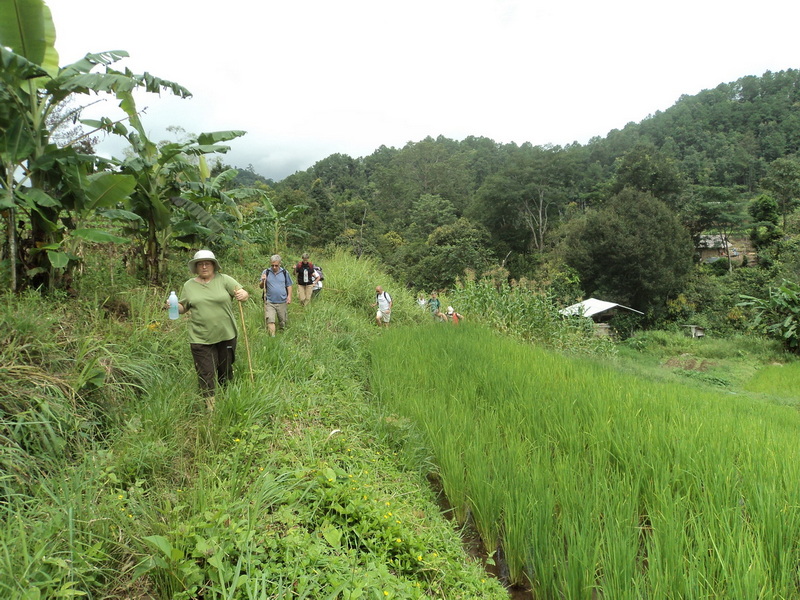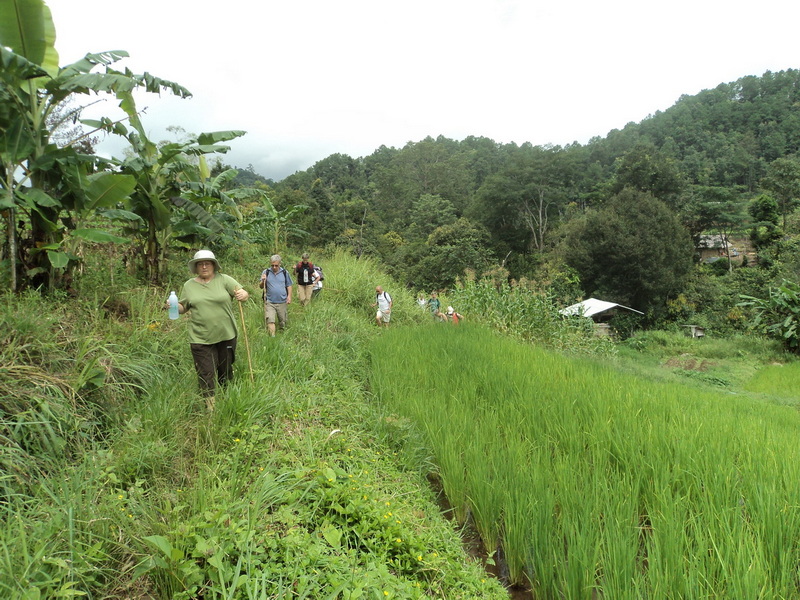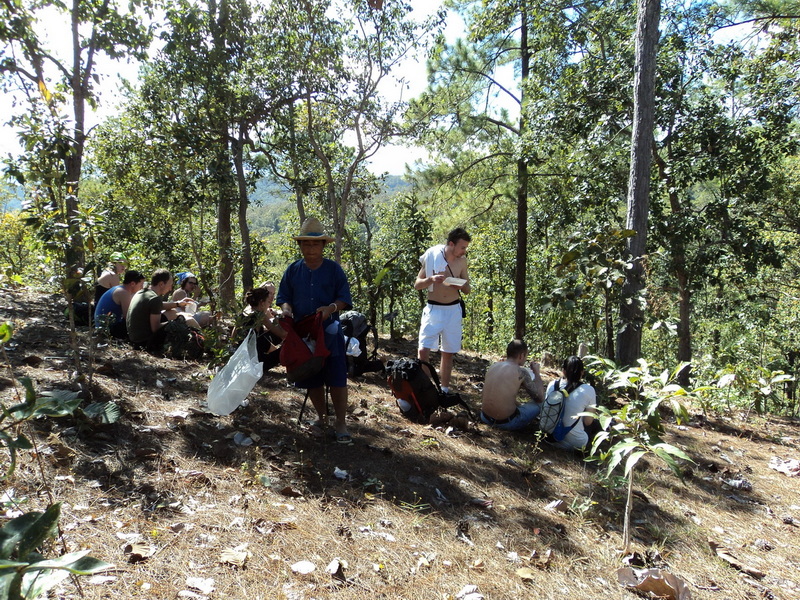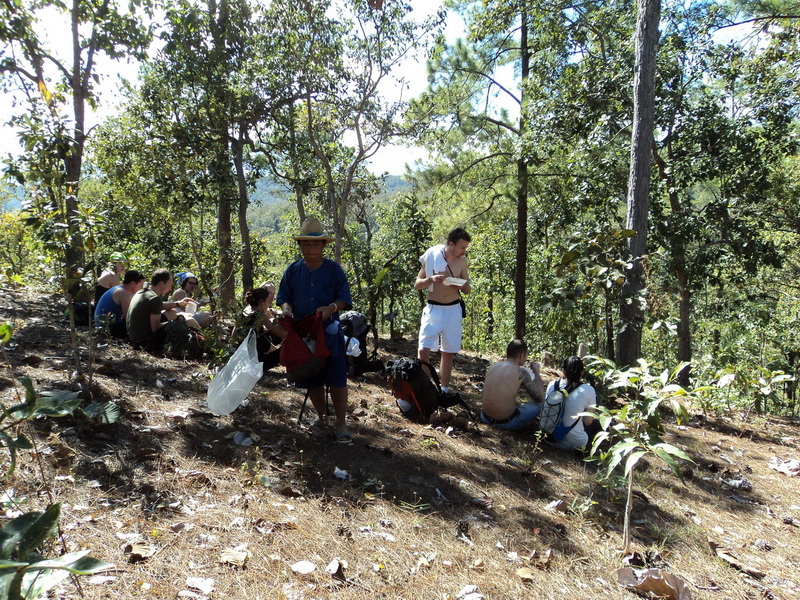 After enjoying the stunning views, hikers will descend on a different path, which is less steep and easier to walk, taking approximately 2-3 hours to reach the pickup point for the return trip to Chiang Mai. The descent offers a contrasting landscape with small grassy fields and low-lying plants, different from the forested and steep path taken on the ascent.
Trekking Doi Pha Ngam is a fun and challenging hike, offering natural beauty and unique views of both sides of the mountain with contrasting climates.