Maesa Waterfalls: Chiang Mai's Ultimate Nature Escape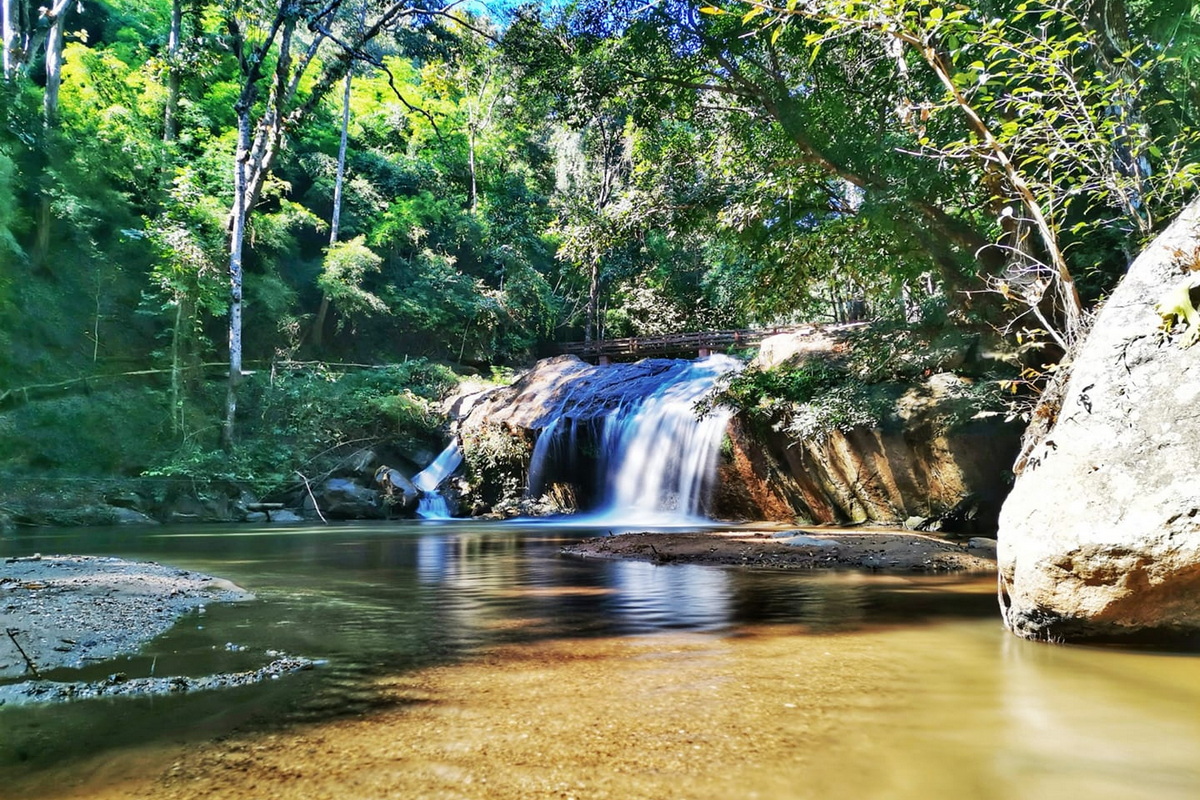 Journey through the ten-tiered wonder of Maesa Waterfalls, nestled in the heart of Doi Suthep-Pui National Park.
Hey, adventure seekers! Ever dreamt of a place where nature's beauty cascades down in ten unique ways? Well, Maesa Waterfalls in Chiang Mai is calling your name. Let's dive into this natural spectacle, shall we?
The Tenfold Magic of Maesa
Pha Lard Waterfall: Right by the first two car parks, it's like nature's warm welcome hug.
Wang Yao Waterfall: Sandwiched between the second and third car parks, it's where the magic starts to unfold.
Pha Tak: A serene spot that whispers tales of ancient times.
Wang Sam Muen Waterfall: Nature's symphony plays the loudest here.
Wang Thao Promma Waterfall: A visual treat that's straight out of a fairy tale.
Tard Muei Waterfall: The perfect backdrop for those dreamy photos.
Tard Phanarom Waterfall: Where tranquility meets majesty.
Pha Ngoeb Waterfall: A powerful display of nature's might.
Wat Hang Waterfall: The universe's own canvas painted with water.
Lan Thay Waterfall: The grand finale, and oh boy, it's a showstopper!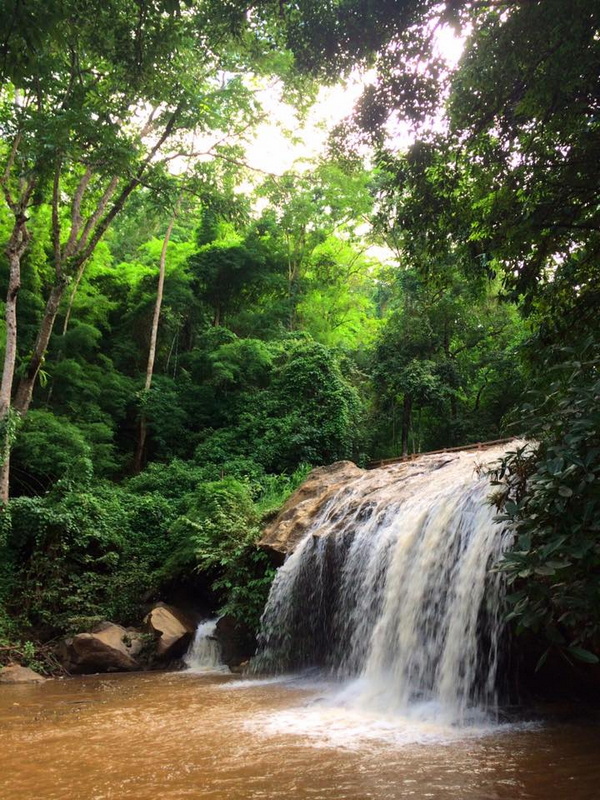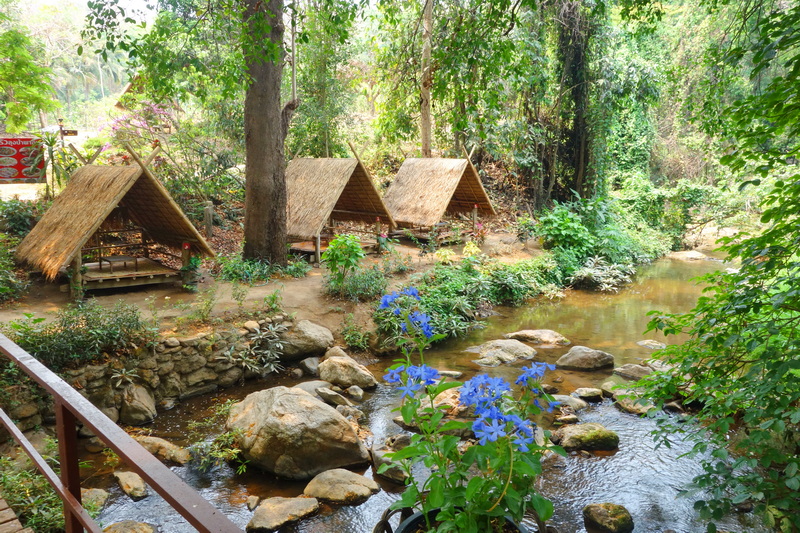 Setting & Vibes
Tucked away in Doi Suthep-Pui National Park, Maesa falls isn't just about waterfalls. It's the chirping of birds, the cool mountain breeze, and the scent of wildflowers. It's an atmosphere that's both rejuvenating and soothing. A place where the city's noise fades, and nature's melodies take over.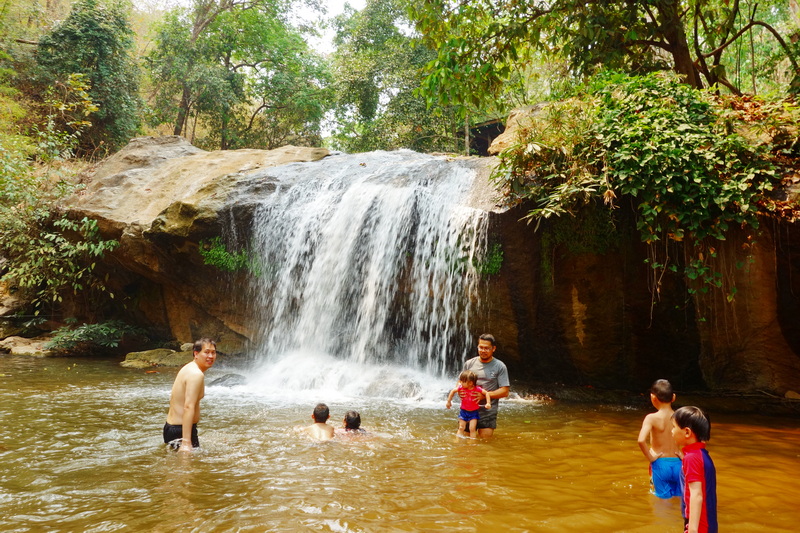 Dive into the Fun
Whether you're up for a refreshing swim, a laid-back picnic, or a thrilling mini-trek across all ten levels, Maesa's got you covered. It's the ultimate spot for some quality time with family and friends. Laugh, explore, relax, and make memories that'll last a lifetime.
So, if you're in Chiang Mai and looking for a blend of adventure and relaxation, Maesa Waterfalls is your go-to spot. Ready to chase some waterfalls?
Open Time : Open from 8.00am to 5.00pm.
The admission fee is 20 THB for an adult, 10 THB for a child for Thai people and 200 THB for a foreigner.
How to Get There
By Private Car: Navigate through scenic routes at your own leisure.
By Public Bus: A budget-friendly option with a touch of local charm.
By Tour Agency in Chiang Mai: Opt for a private car rental with a driver. Customize your journey, and maybe make a pit stop at some of Mae Rim's other attractions.
Nearby Attractions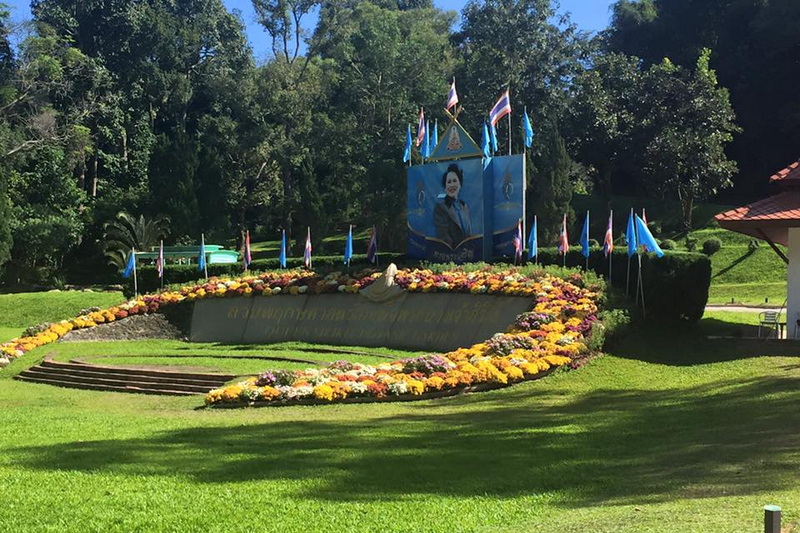 This is Thailand's first botanical garden, aimed at preserving the country's flora. It's a haven for nature lovers, offering a vast collection of plants, beautiful landscapes, and a canopy walkway that provides a bird's-eye view of the lush surroundings.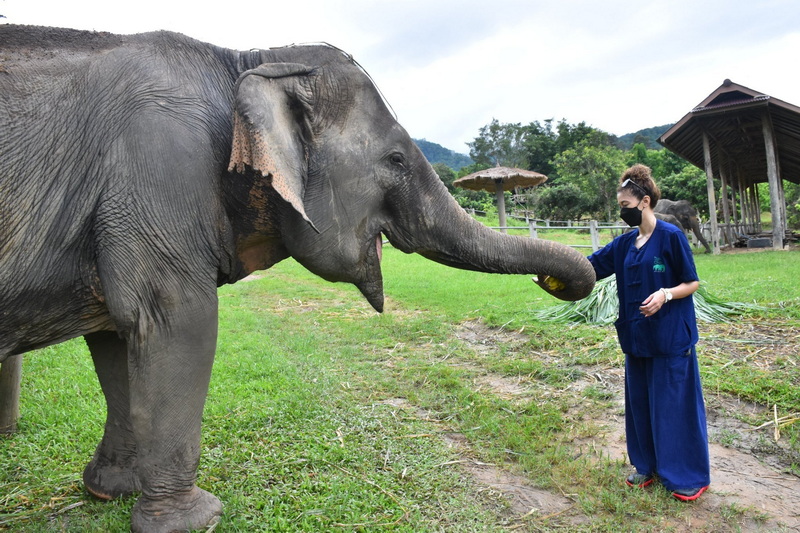 The Chang Elephant Camp
A place where you can witness the grandeur of elephants in their natural habitat. The camp promotes ethical treatment of these magnificent creatures, and visitors can learn about their daily lives, behaviors, and even participate in activities like feeding.