Loy Krathong floats of hope and flying lanterns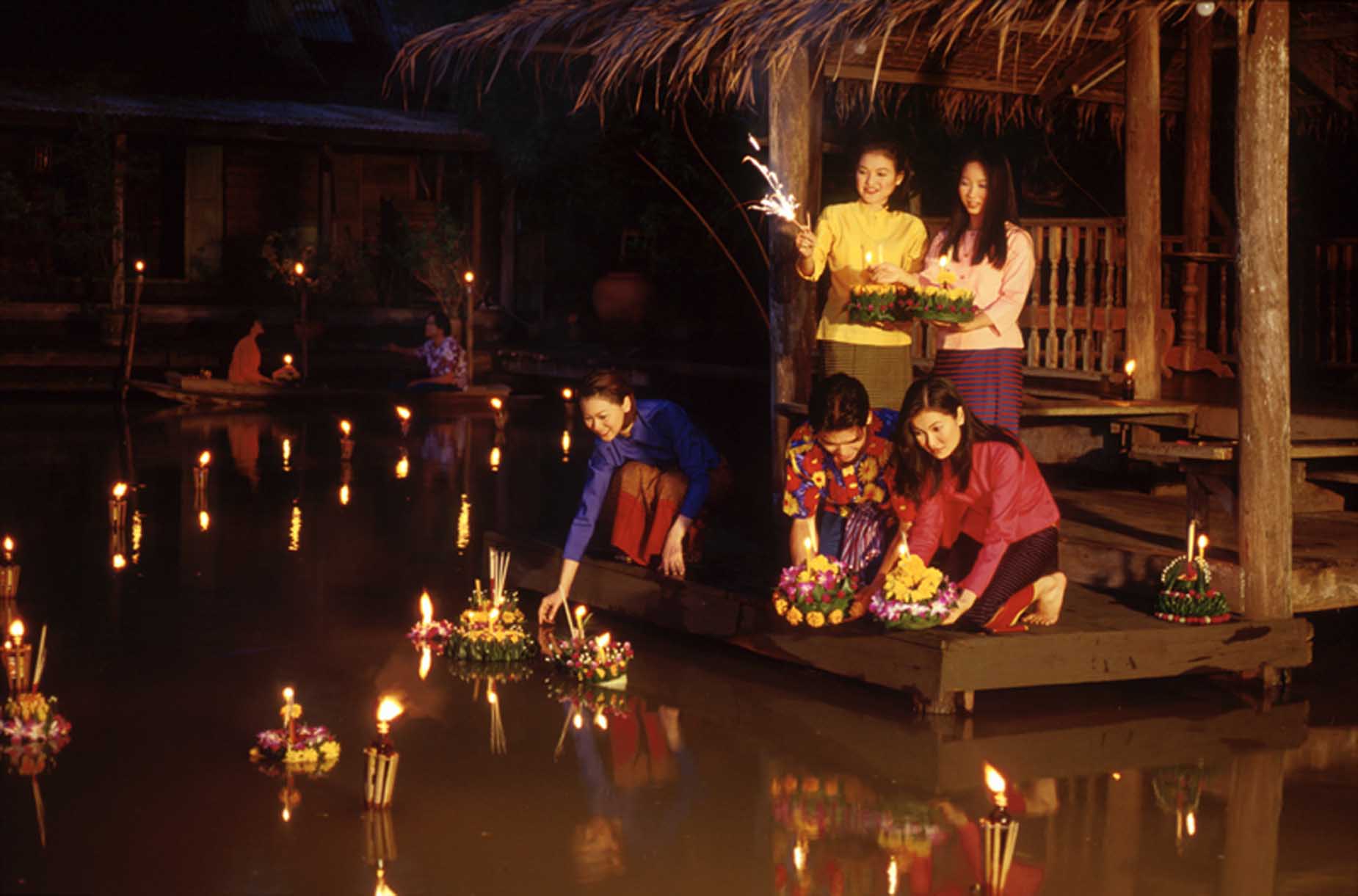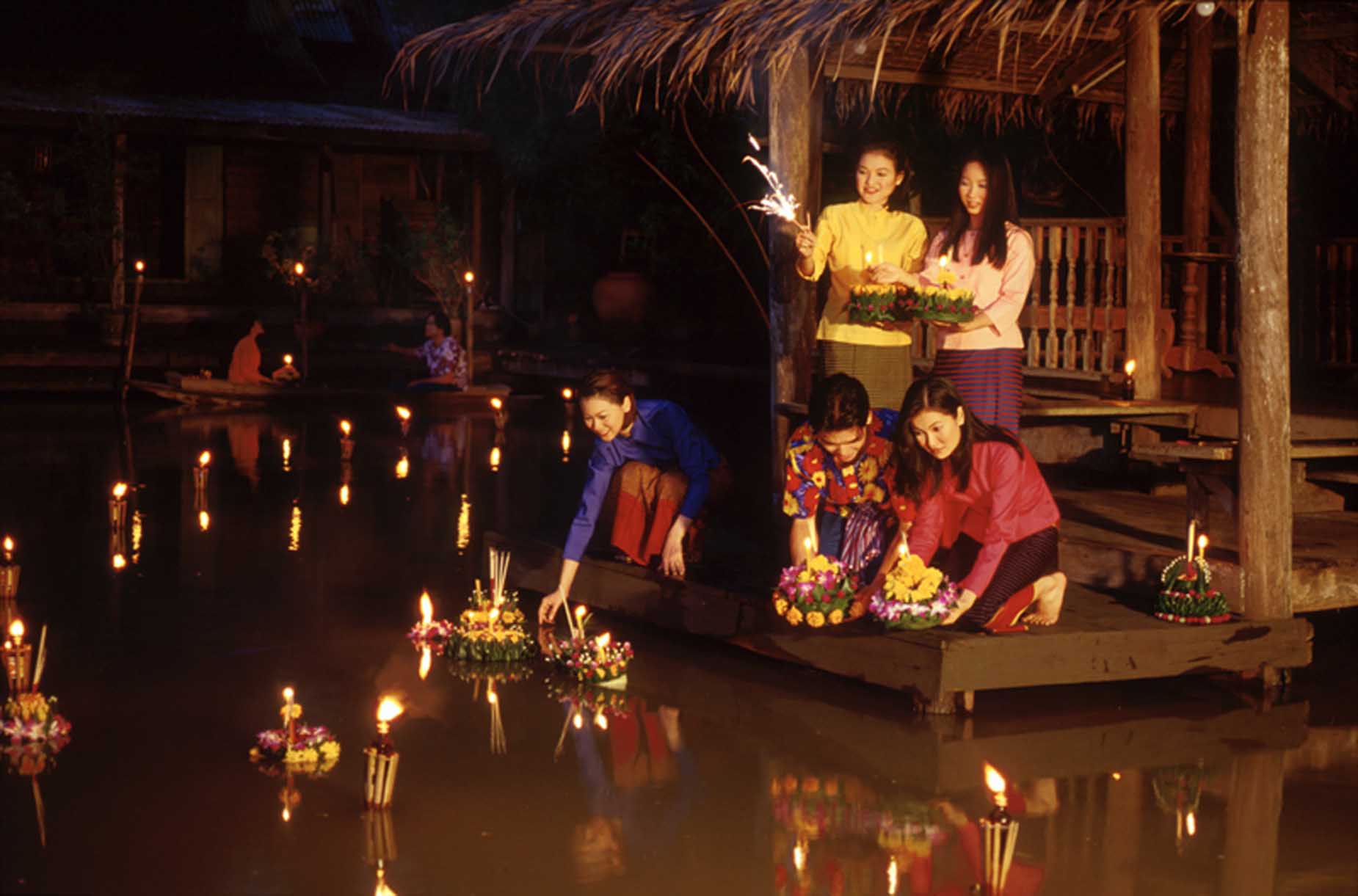 Full moon, brightly illuminated night and a sense of communal well-being are the key to the appeal of the annual Loy Krathong celebration.
Originated as a way to pay homage to the river Goddess, Loy Krathong was adopted from ancient Buddhist traditions and then adapted to incorporate Thai characteristics. Taking place upon the full moon of the 12th month on the Thai lunar calendar, Loy Krathong is celebrated nationwide, but most magically in Chiang Mai.
Literally meaning "floating basket", Loy Krathong sees people "float off' their fears and concerns while wishing for a better future. It is believed that a properly prepared Krathong (basket) is a vehicle to a new beginning, which is why many people come up with elaborate decorations for their baskets, filling them with all kinds of beautiful flowers, candles and joss sticks as well as coins. Some people go to the extreme and also cut off their fingernails and hair and place them on the basket as a symbol of letting go of negative thoughts and experiences. Above all, however, it is a convivial occasion in which to celebrate amidst lots of beautiful lights.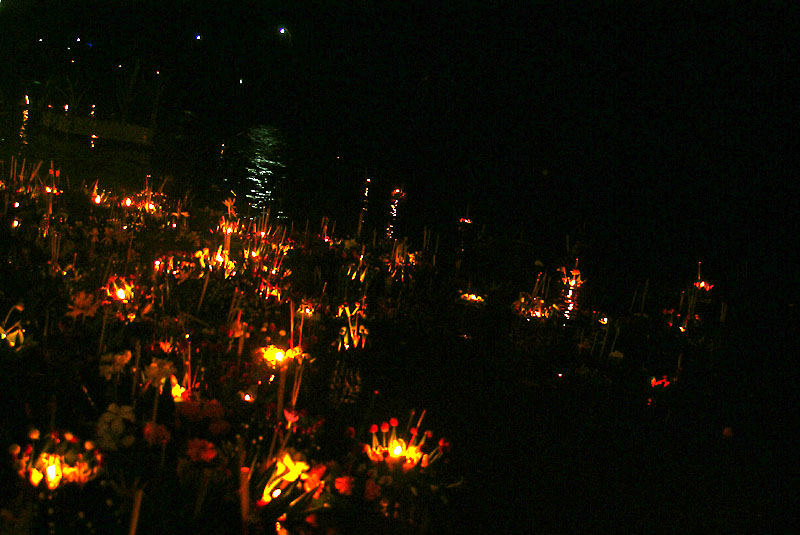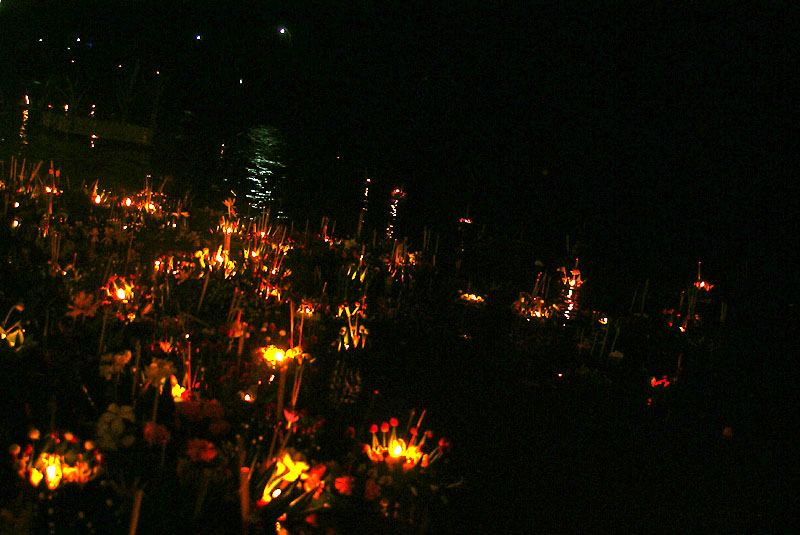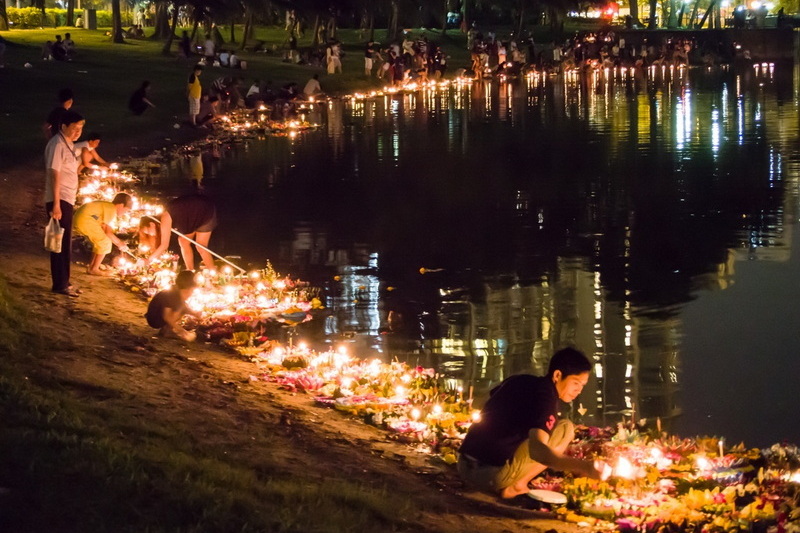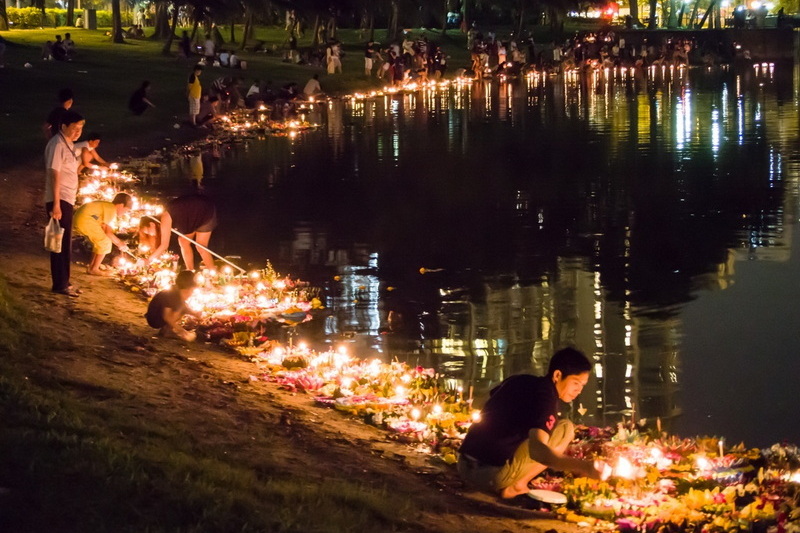 Loy Krathong is widely believed to have been originated by a court lady named Noppamas in the ancient capital of Sukhothai. The krathong basket is of huge significance at the event. Young students make their own krathong a day or two prior to the main event as part of their cultural studies. Many order an elaborate kratong for themselves in advance from their trusted florist. However, those acting on impulse can always buy beautiful krathong on the night of the event.
Whatever kind of krathong you are carrying with you that night, remember to pay homage to the River Goddess and make a wish for a bright future. Who knows what might come of it?
In the Northern Thai province of Chiang Mai, which was once part of the ancient Lanna Thai kingdom, the ritual of launching hot-air lanterns (khom loy or khom yee peng) is a unique aspect of the region. Traditional belief has it that when the lantern is set adrift and floats away in the sky, so do all the troubles of the villagers. For the residents of Chiang Mai, the Yee Peng Festival is an exciting period where the whole city comes alive swathed in beautifully decorated lanterns made from paper.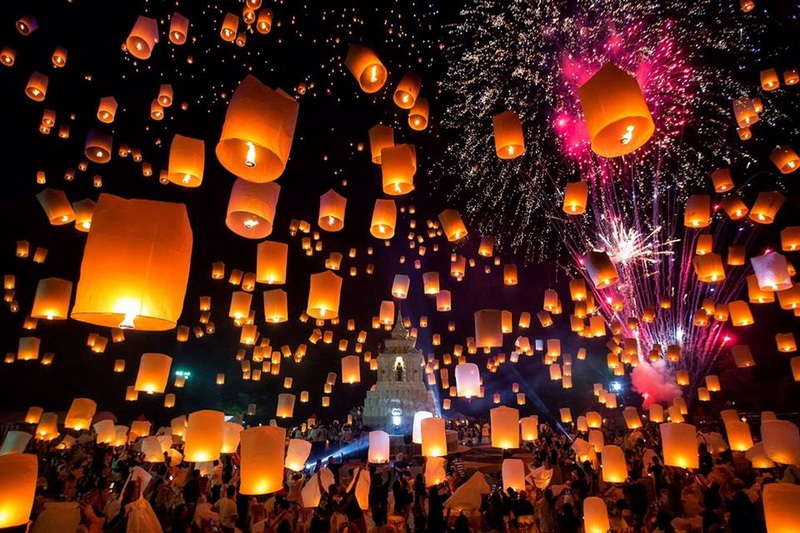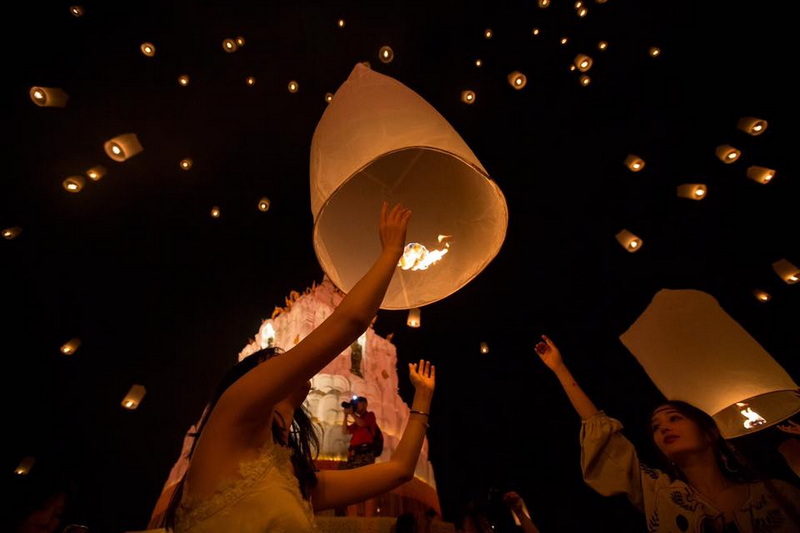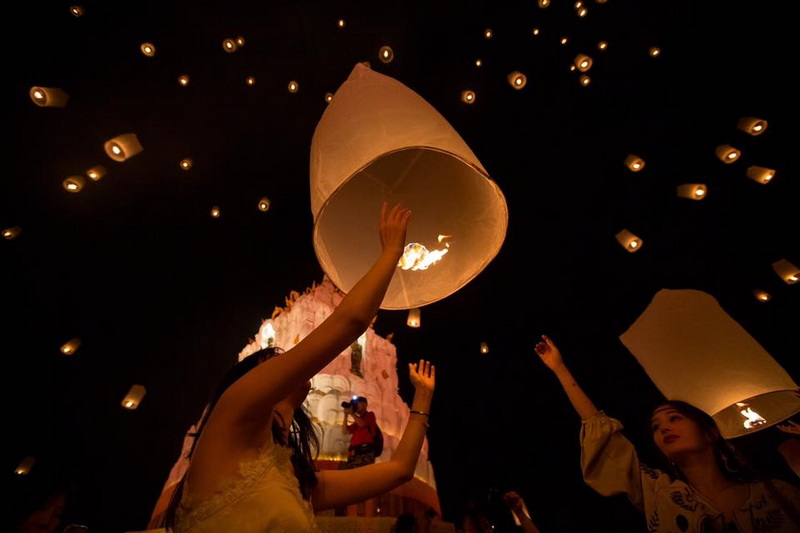 Loy Krathong generally takes place over one or two days, but Yee Peng in Chiang Mai turns into a three day festival, though there are events scattered over five to six days. Flying lanterns, which are made from thin fabrics such as rice paper, illuminate the sky, making it one of the most romantic events. The focus of the celebrations is around Nawarat Bridge, Thapae Road and along the Ping River. If you like the party atmosphere, then this is the place to go.
A more spiritual venue can be found at Wat Chai Mongkol, on Chareonprathet Road. This temple has a concrete landing on the river, where devotees can easily launch their krathongs.
As it is in a temple, the celebration is much more quiet and relaxing for kids and elderly people. Throughout the evening hundreds of khom loy balloons will be released into the air from the temple grounds.
Loy Krathong takes place on the evening of the full moon of the 12th month in the traditional Thai lunar calendar; hence, the exact date of the festival changes every year. In the Western calendar this usually falls in the month of November.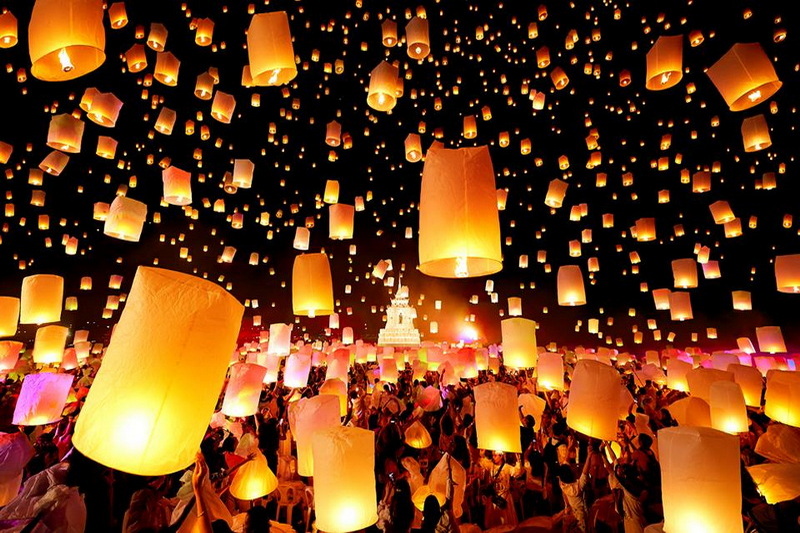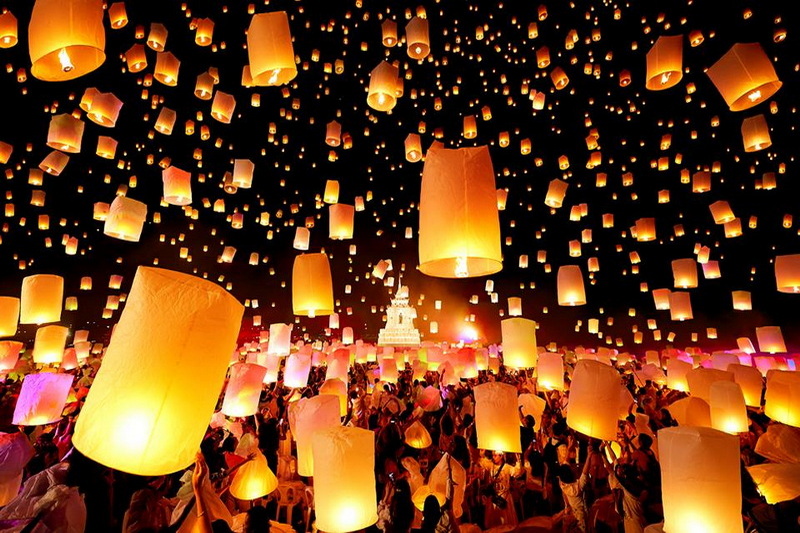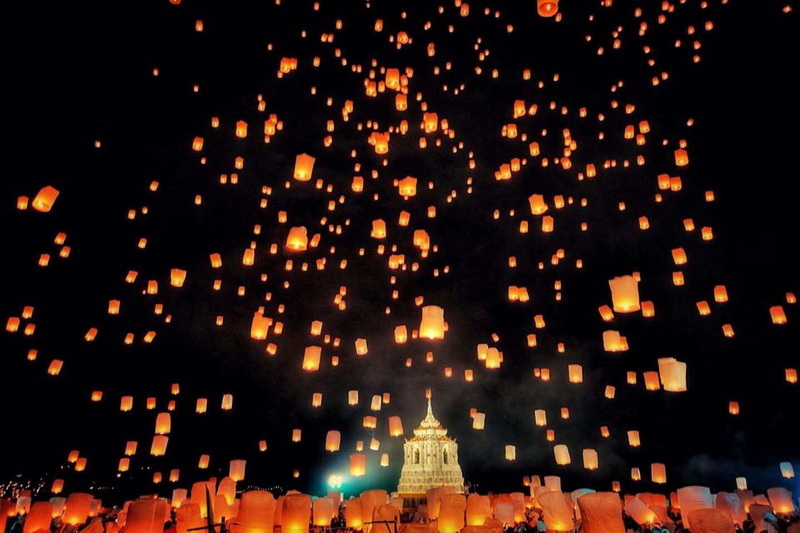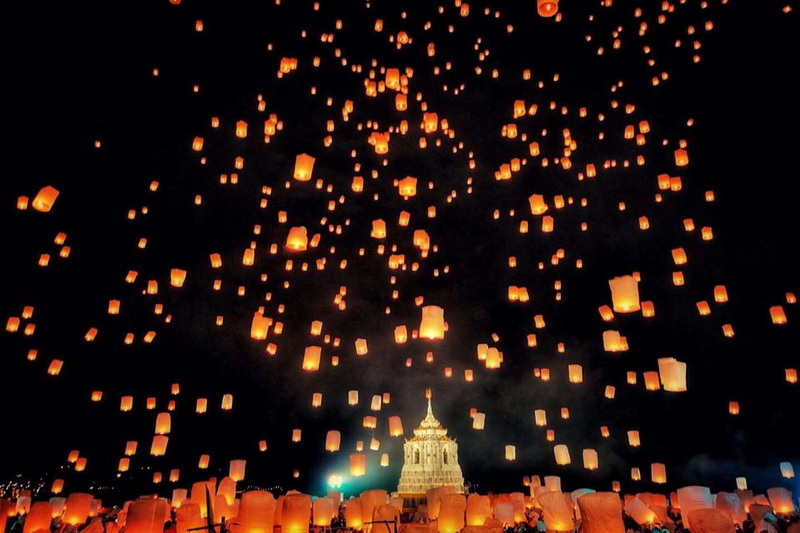 While in Chiang Mai during Loy Krathong, join in the beautiful Loy Krathong Parade, on the 14th of November. This parade features giant illuminated krathongs, on top of which are perched candidates for the upcoming beauty contest. The parade goes from Wat Phra Singh to the Governor's house, passing through Thapae gate and Thapae Road. It starts around 7 pm. until late at night.
The sight of hundreds of fluorescent, jellyfish-like lamps gracefully floating overhead creates a magical atmosphere. Illuminated water-ways, buildings, trees and gardens citywide make the historical city of Chiang Mai a destination city for the romantic couples and the young at heart. It is time to make a wish for happiness together and success in love…
Phan Tao temple is also a popular destination during the Yeepeng festival, where locals and tourists gather to witness the stunning display of floating lanterns in the sky.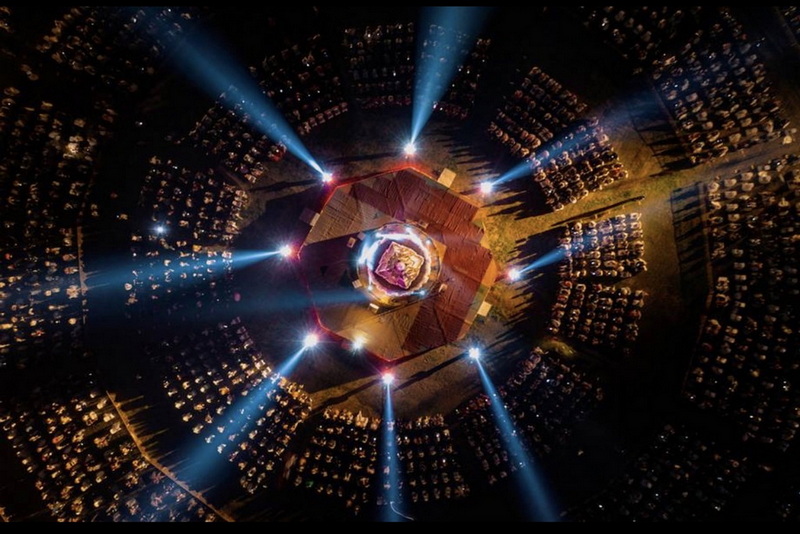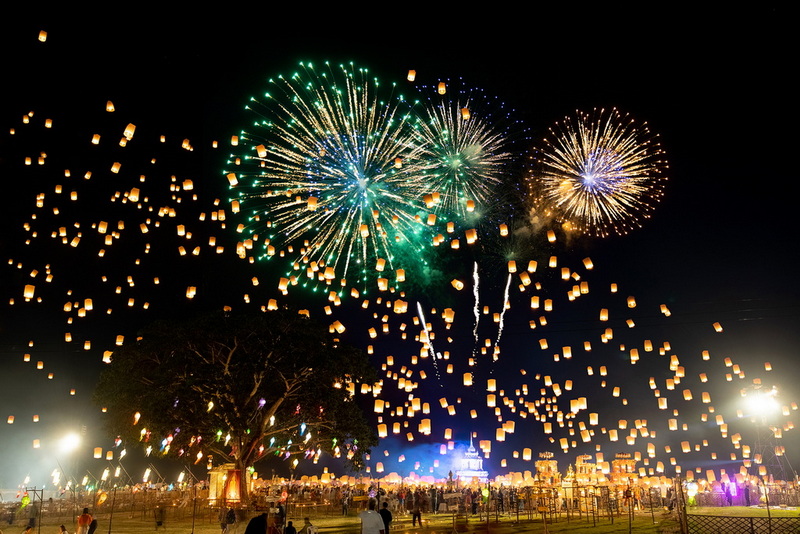 To discover the best places to see Yi Peng Lanterns in Chiang Mai, we recommend attending events organized by Chiang Mai Arts & Design (CAD). Choose from various ticket tiers, including Standard, VIP, and Premium, and delight in diverse performances and mouth-watering dishes from all over Thailand in one extraordinary event. Immerse yourself in the local culture through sights and flavors with an all-inclusive ticket that includes food and drinks.
Coinciding with Loy Krathong is Yee Peng Festival, which sees people in Chiang Mai celebrate the Lanna full moon by floating into the sky lanterns called "Khom Loy"