Khom or Lanna Lanterns the Lights of wisdom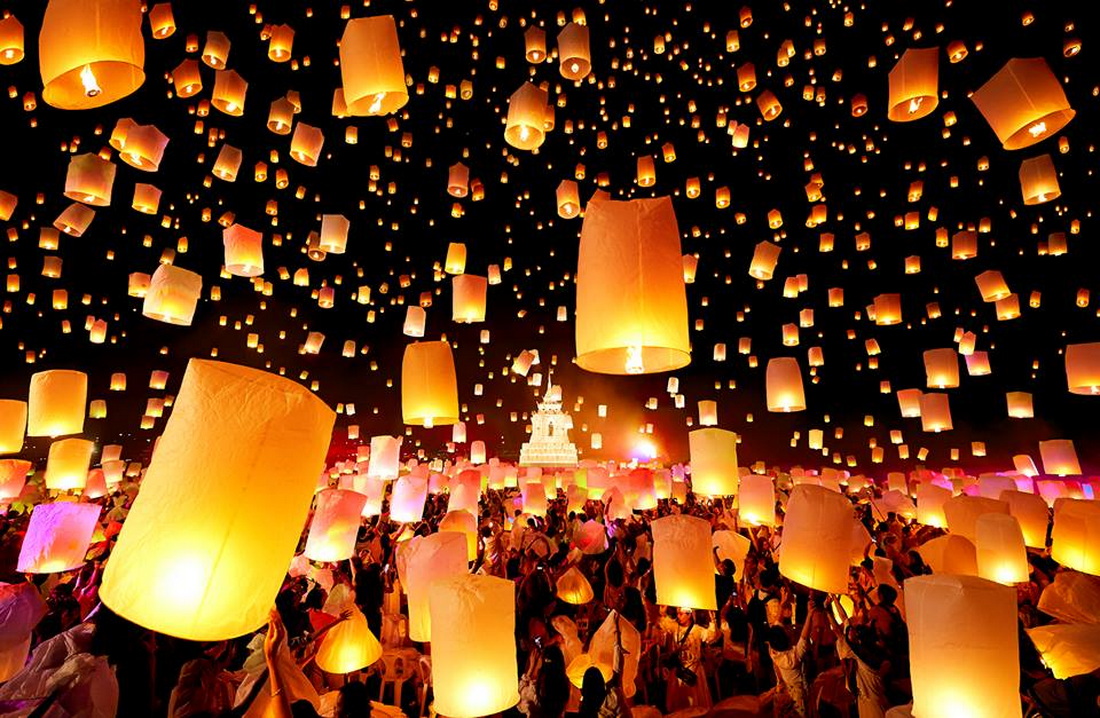 In Asia and elsewhere, sky lanterns have been traditionally made for centuries, to be launched for play or as part of festivities. Lanterns are a traditional handicraft of Northern Thailand and it is during the Loy Krathong festival that the most beautiful and special ones are displayed. Chiang Mai people compare the lantern's light to the light of wisdom which sheds light onto the path in darkness. So they offer these lanterns to Buddhist monks in order to worship the Buddha. They believe that offering lanterns is auspicious and brings merit, and they will be born with the greater light of wisdom in their next incarnation.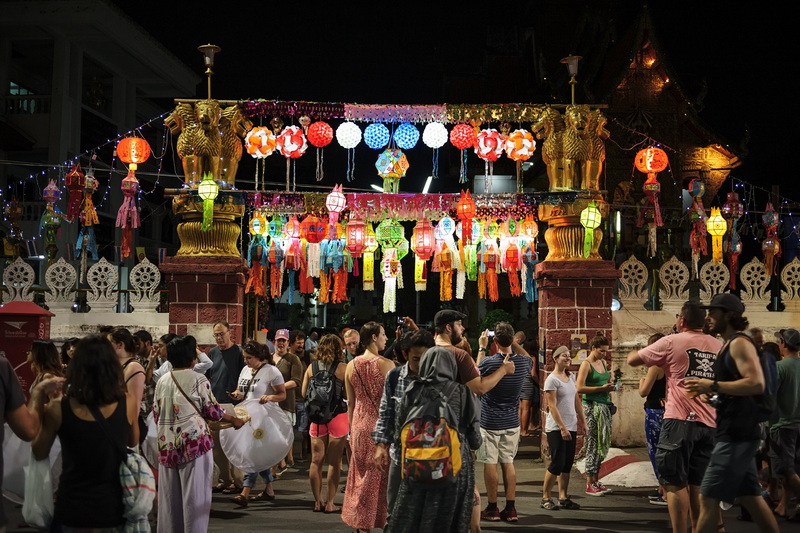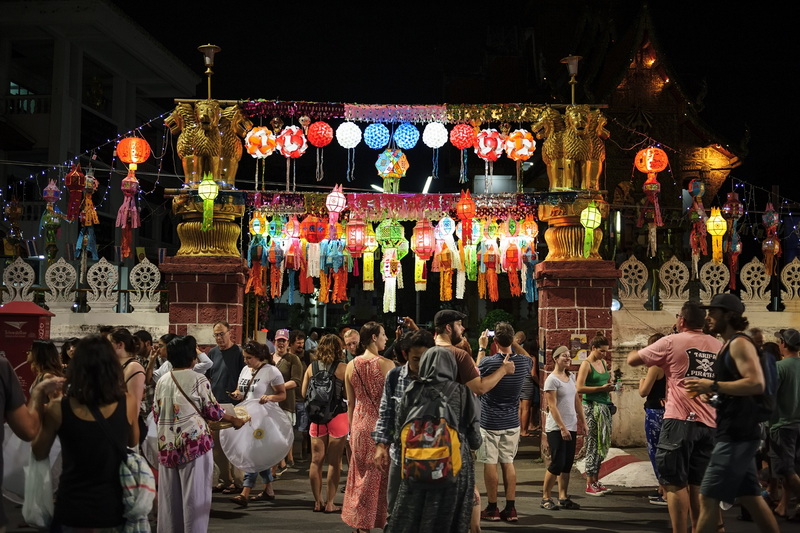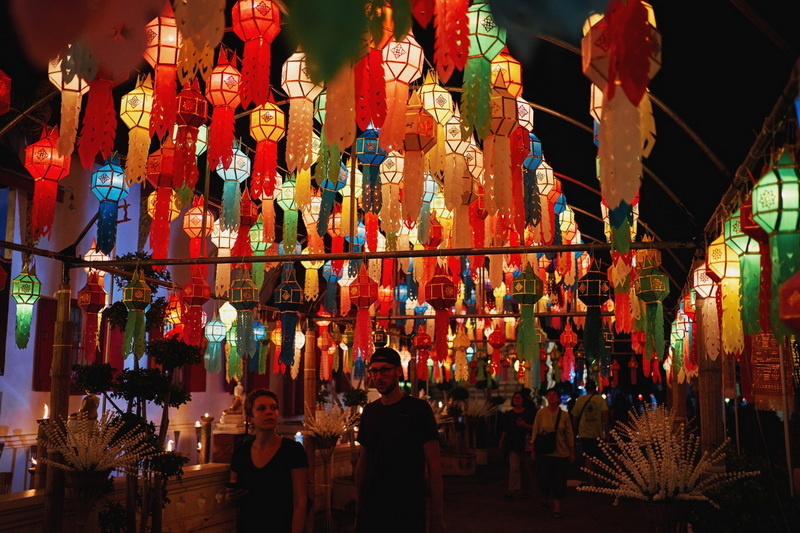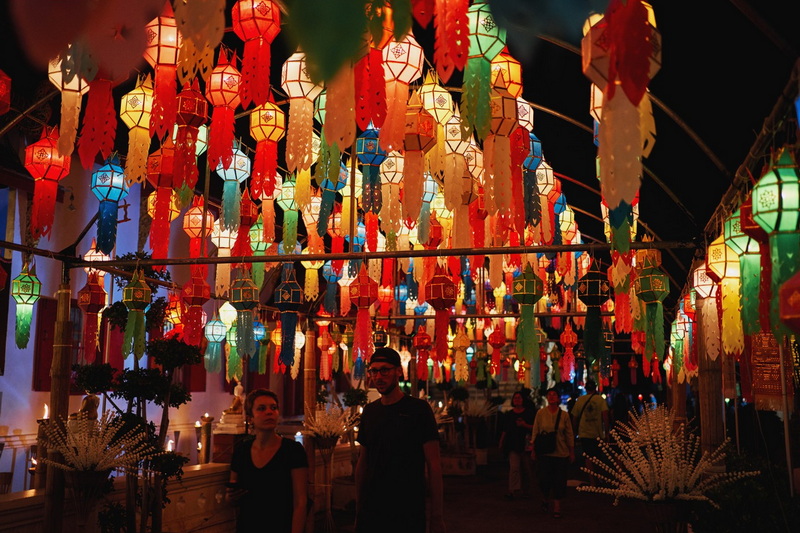 Nowadays, there are four different kinds of illuminated lanterns or khom. One of the most famous of these lanterns is the khom kwaen (hanging lantern), which is offered to pay respect to the Buddha, it is also often seen hanging in front of houses, sala and businesses. Khom kwaeng have four different shapes : baat phra (alms bowl), dao (star), takran (basket) and tammajak (wheel of Dhamma). Recently, Lanna artists have created innovative new shapes such as rockets, airplane, umbrellas and so on. Those lanterns are used to decorate the front of shops and houses only.
A khom kwaen's frame is made of bamboo and covered with saa (mulberry) paper, sometimes with cotton. It is then cut into various patterns, elaborately decorated with silver and gold colors.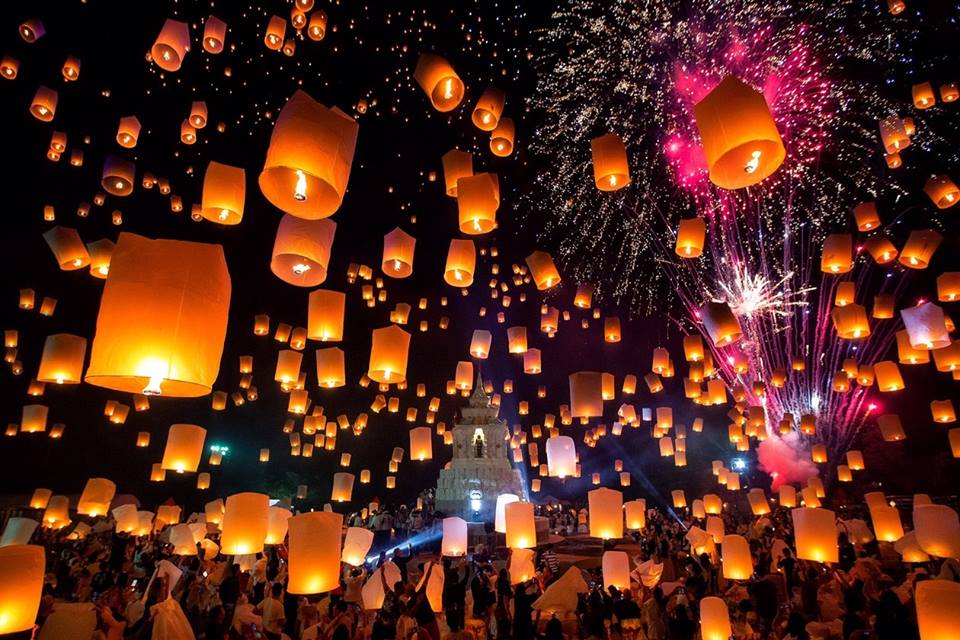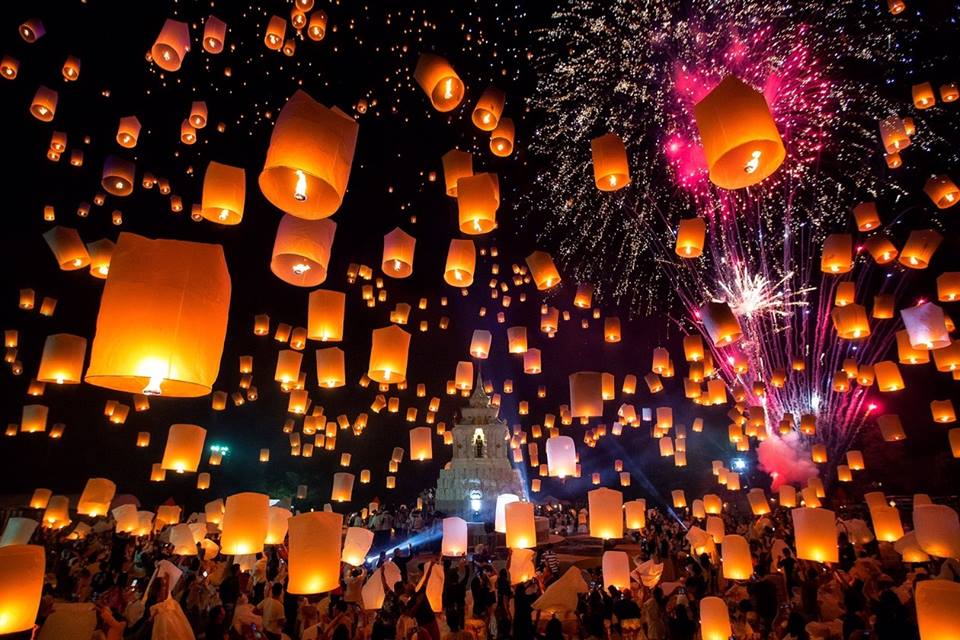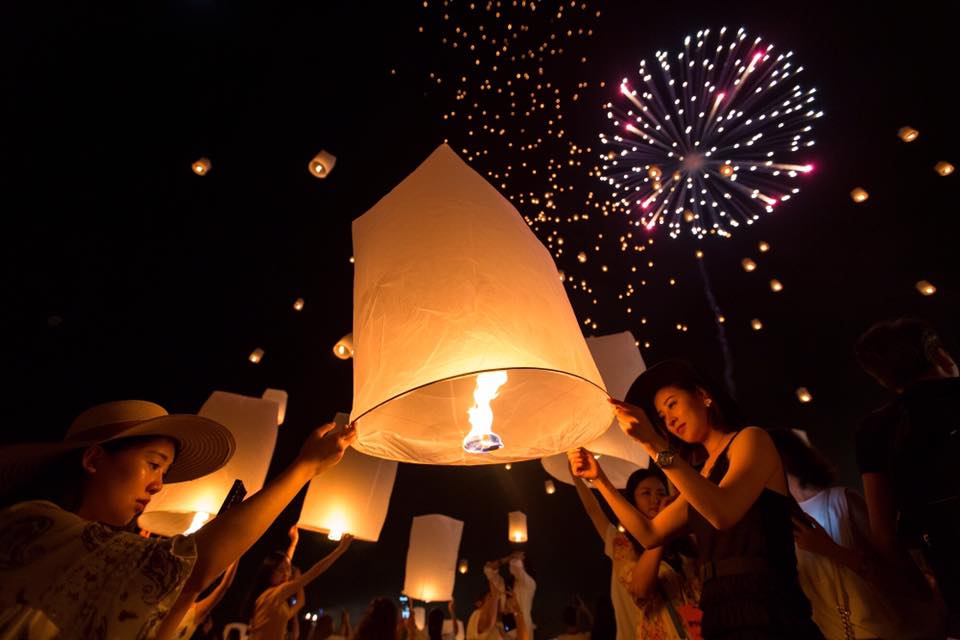 How to?
The Wheel of Dhamma lantern is one of the most famous lantern designs in Chiang Mai. It is also compared to a nest of red ants and has an octagonal shape. Bamboo is cut into 1cm. wide and 2-3 cm. slrips. They are then folded into 16-24 corners tied with thread. Trianglular pieces of bamboo are formed to be the holder part.Saa paper is pasted around the frame leaving the top part open for the candle holder to be put in and the air to flow in. Pieces of paper cut into different patterns like four petal flowers or sun's rays are used for decoration. A long tail is then added to the lantern.
Normally, Loy Krathong Festival takes place on the evening of the full moon of the 12th month in the traditional Thai lunar calendar; hence, the exact date of the festival changes every year. In the Western calendar this usually falls in the month of November. In Chiang Mai if you are visiting our beautiful city after these dates, you still can enjoy a bit of the festivities by viewing the beautiful lanterns exhibition at the Three Kings Monument.