Khun Wang Royal Project or Chiang Mai Royal Agricultural Research Centre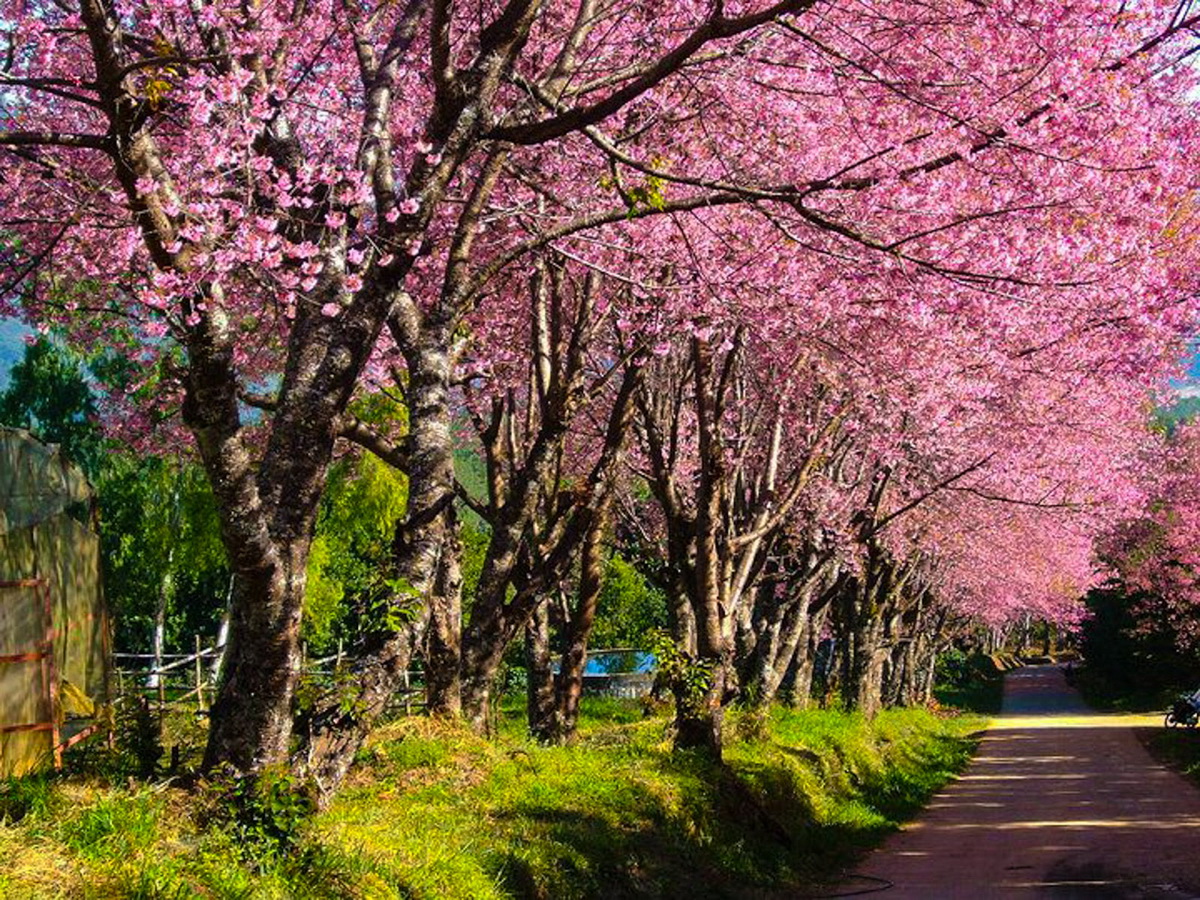 Khun Wang Royal Project is a popular route of interested because it runs past important landmarks of Chiang Mai.
The country's highest peak, Doi Inthanon National Park in Chiang Mai, has many charms hidden in the embrace of its remote valley.
The road leading to the summit is always packed with travellers, most of whom are just content scaling the 2,500-metre high peak and trekking back downhill the same day, perhaps not aware that there are a few quiet, interesting corners in the vicinity waiting to be explored, for example, royally-sponsored agricultural research stations that support villagers in growing colourful flowers, temperate fruit and organic vegetable.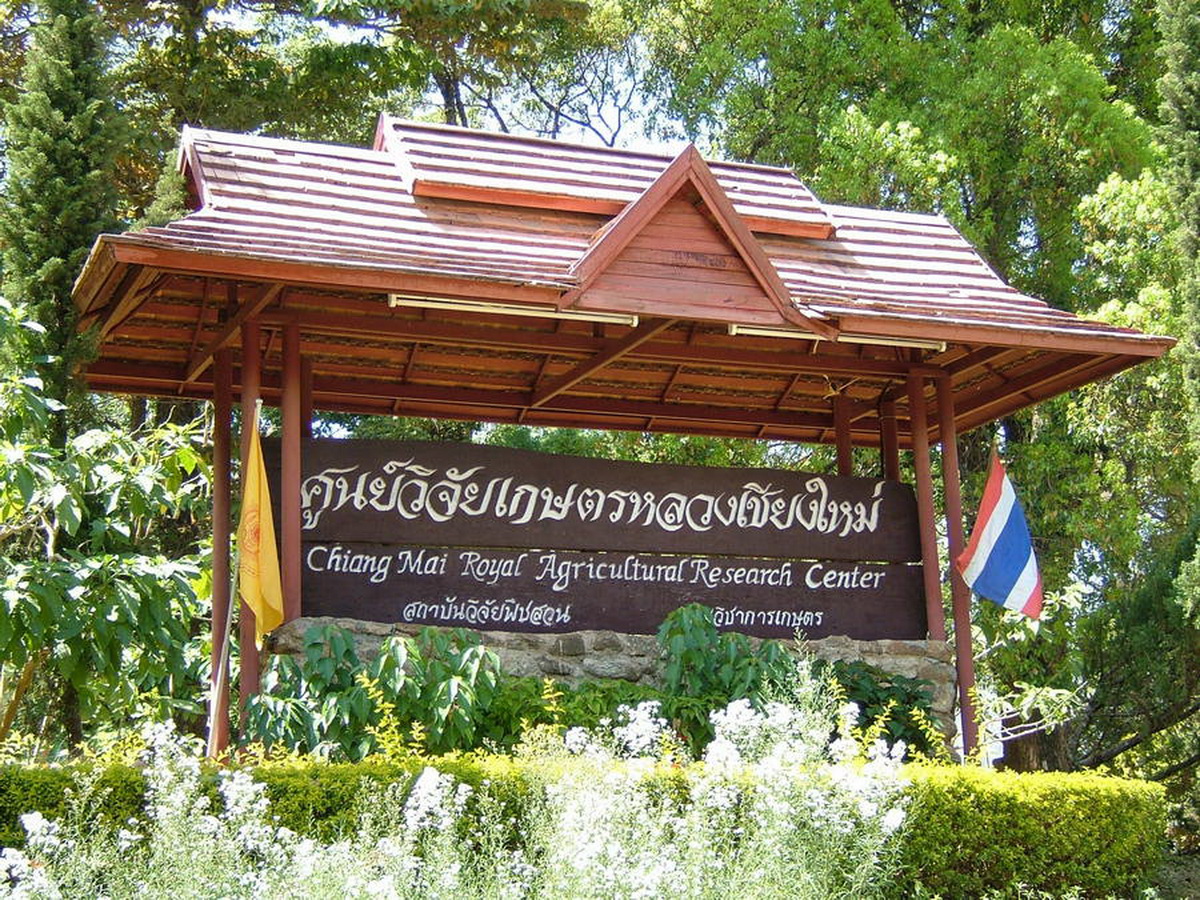 One of them is Khun Wang Royal Project Inthanon, nestled 16 kilometres from the Hmong village of Khun Klang that wows visitors with its assortment of fruit plantations, flower gardens and a delicious meal of rainbow trout where the fish sourced fresh from a pond in its compound.
About 30 years ago, HM King Bhumibol has installed several Royal Projects throughout the Kingdom to benefit hill tribe peoples. Such programmes aim to provide an initial financial boost to villages as well as advice and guidance to get them started on the road to self sustaining activities such as farming and the sale of handicraft work.
At present, Khun Wang Royal Project grows a countless number of high-altitude crops including Arabica coffee, macadamia nuts, chestnuts, peaches, plums, strawberries, passion fruits, cape gooseberries and different kinds of cold climate flowers and vegetables. Their knowledge is also transferred to not only hilltribe farmers living nearby the centre, but also farmers in other parts of Chiang Mai, Chiang Rai and Loei living on high land at least 700m above sea level.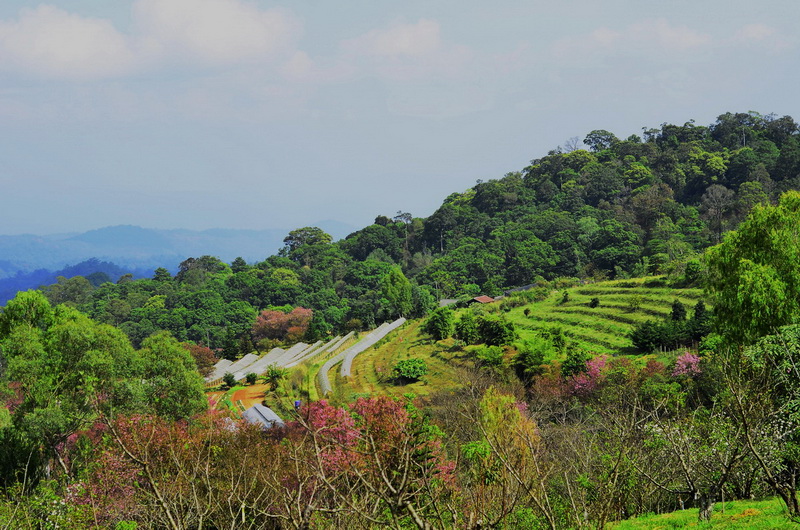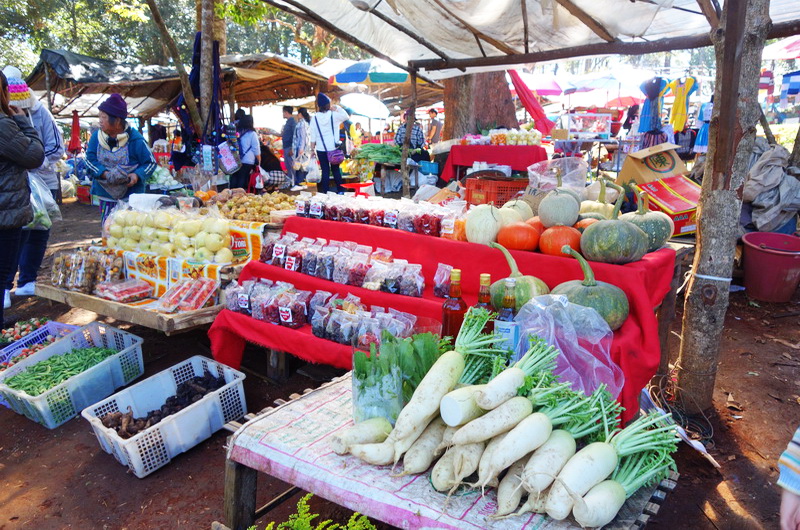 Although the centre is established for R&D, it also opens the door for tourists. The peak period for tourism at the centre is during December and January when the temperature is low. The lowest temperature is about 9C. The accommodation is always fully booked.
When you reach the strawberry plantations, be careful not to touch the fruits. The red ripe fruits may tempt you however these are grown for R&D and some chemical products have been applied to them for research. If you want to taste them, these ripe strawberries as well as some other cold-climate fruits and vegetables are available at the hilltribe market next to the entrance gate of Khun Wang station.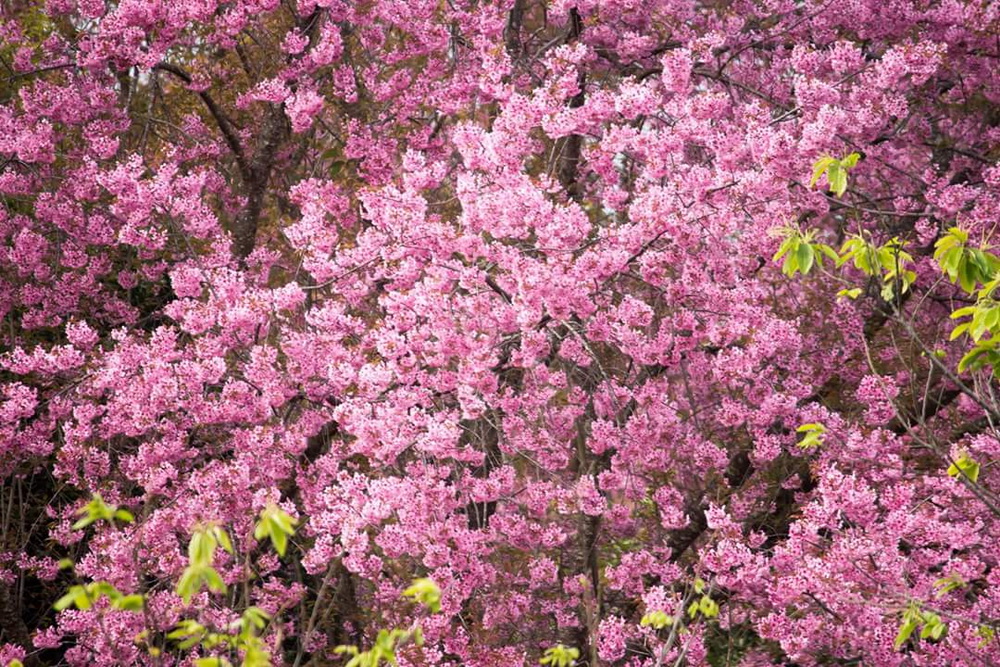 For those who might miss the cherry blossoms during this month, the Khun Wang Royal Agricultural Research Center is also a good place to visit during other times of the year too. It is the place where you can see many kinds of flowers and enjoy the serene atmosphere of mountain ranges.
Activities to promote the farmers
Promotion of vegetables including peas, sweet Brock colonies Broccoli Broccoli, tomatoes, sweet onions, Japanese radish projects. Cherry tomatoes, red bell peppers, green Confit. And yellow bell peppers

Promotion also promotes the planting of flowering chrysanthemum of the Royal Project Foundation. Flowers, calla lily flower Agama Pan Tuscany. carnation The current production of potted plants Has Manufacturing and production demonstration vanilla.

Promotion of fruit, including black seedless grapes promotion. The kiwi and Ruth

Actively promote Chinese tea Spanish and a Chinese tea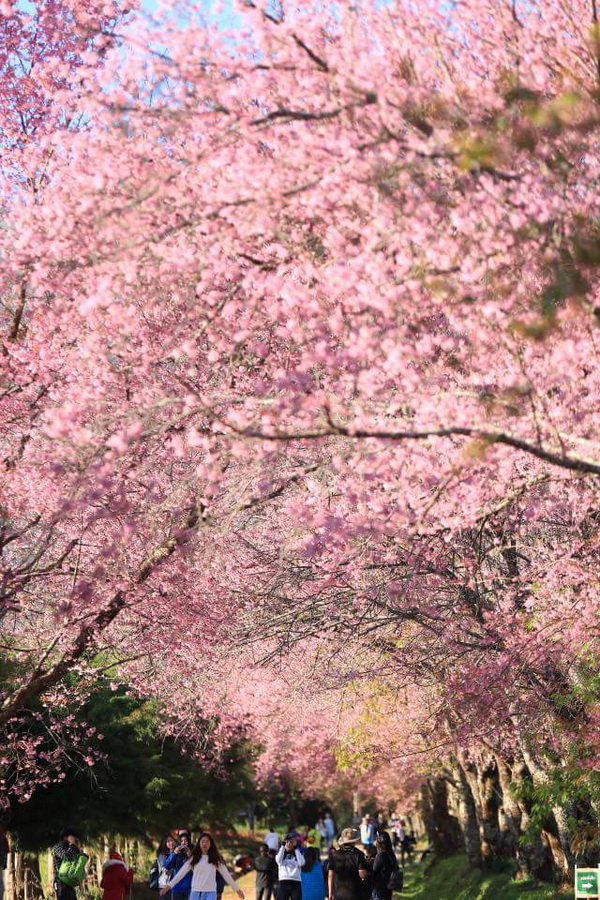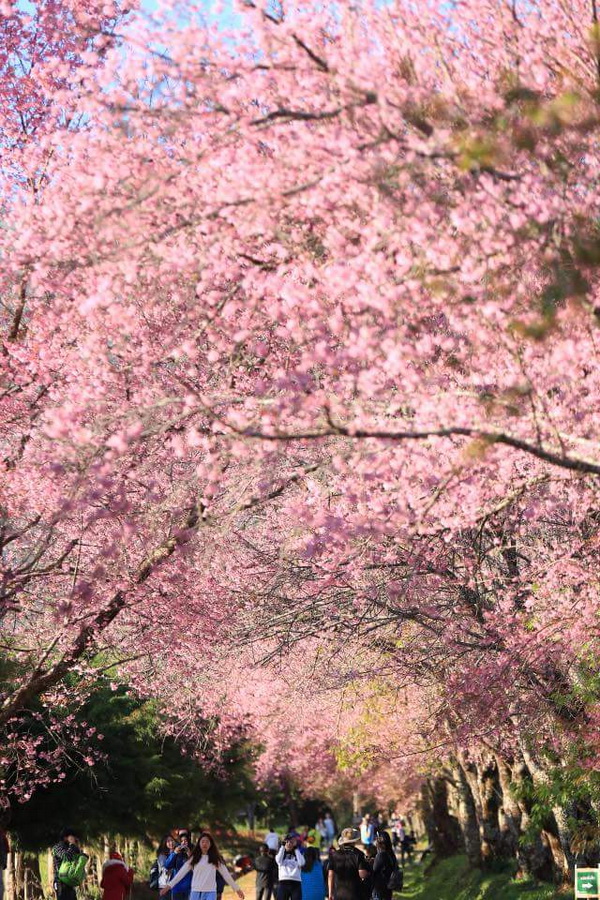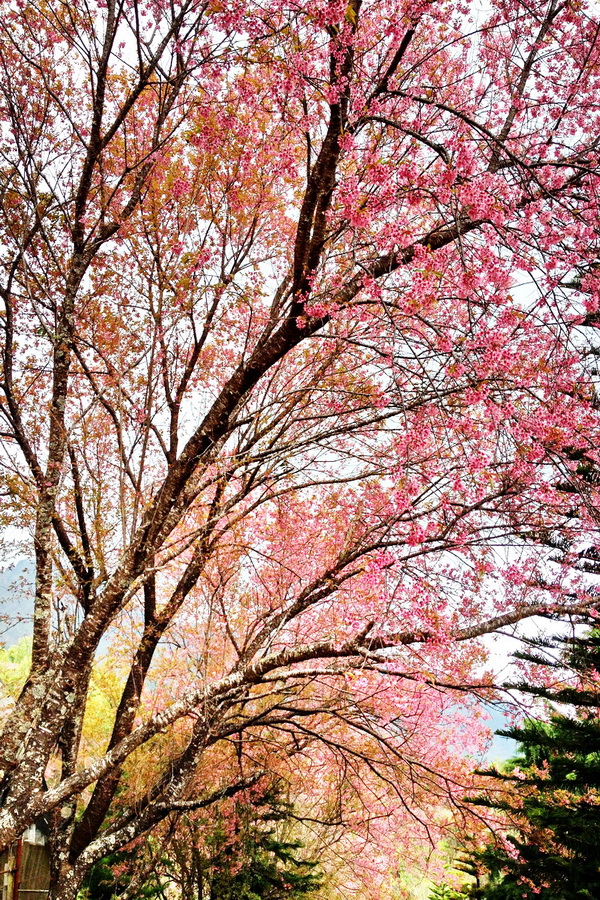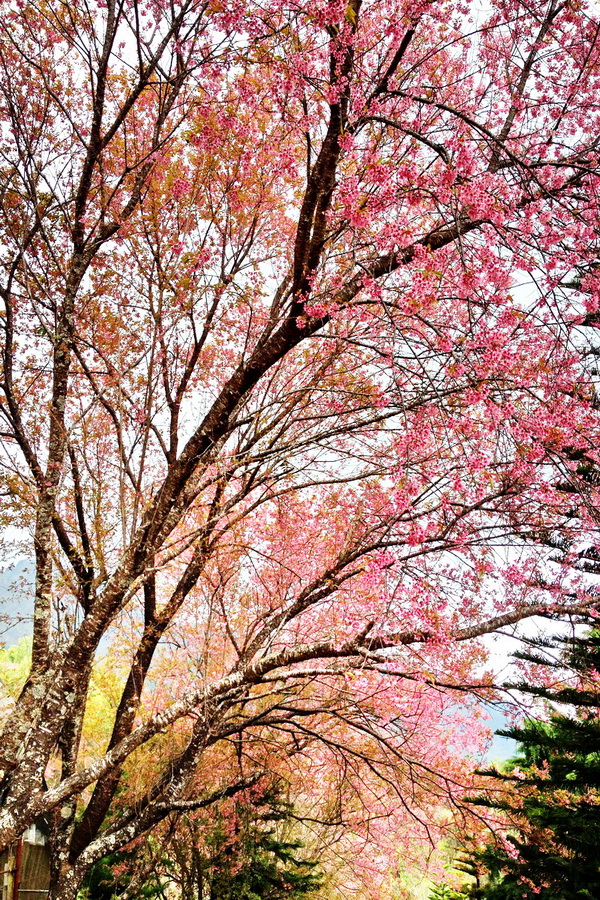 Watch the flower queen tiger stations Agricultural fertilize an' interesting with two points 
The front end fattening Agricultural Station A flower in winter 

The highlight of the tunnel Paya tiger. The project must go All cafes and restaurants
Not only famous for various products, also offers accommodation only tourists who want to experience the perfect winter nature. But along the way to the center Khun Wang will caress "Sakura Thailand" or the serpent and the tiger was full on both sides. Change hill into a candy pink. In one year, there is a beautiful and romantic this. Do not miss
The period of Khun Wang Cherry Blossoms Blossom is quite difficult to forecast because it is depend on the weather during that time. Normally, they will be blooming during December – Febuary when the weather is cold down for about one month.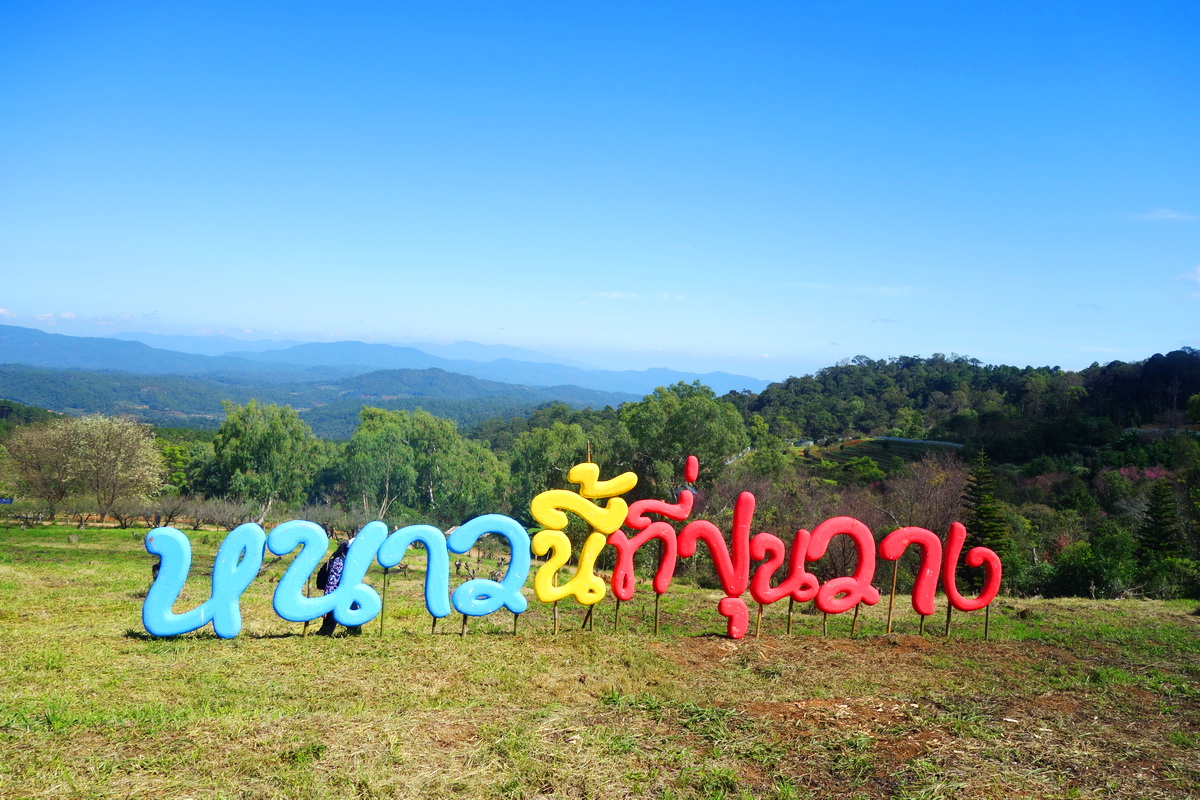 How to get to Khun Wang Royal Project

Khun Wang Royal Project Inthanon is at the Km 31 mark on Highway 1009. Its entrance is partly obscured by the Hmong village of Khun Klang. Tourist accommodation is available. To watch rainbow trouts, you need to obtain permission in advance. For information, call 053-268-567.
Opening hours

Khun Wang Royal Project is open everyday from 8 a.m. to 4 p.m.