Doi Pui Hmong Village is a part of Doi Suthep-Pui National Park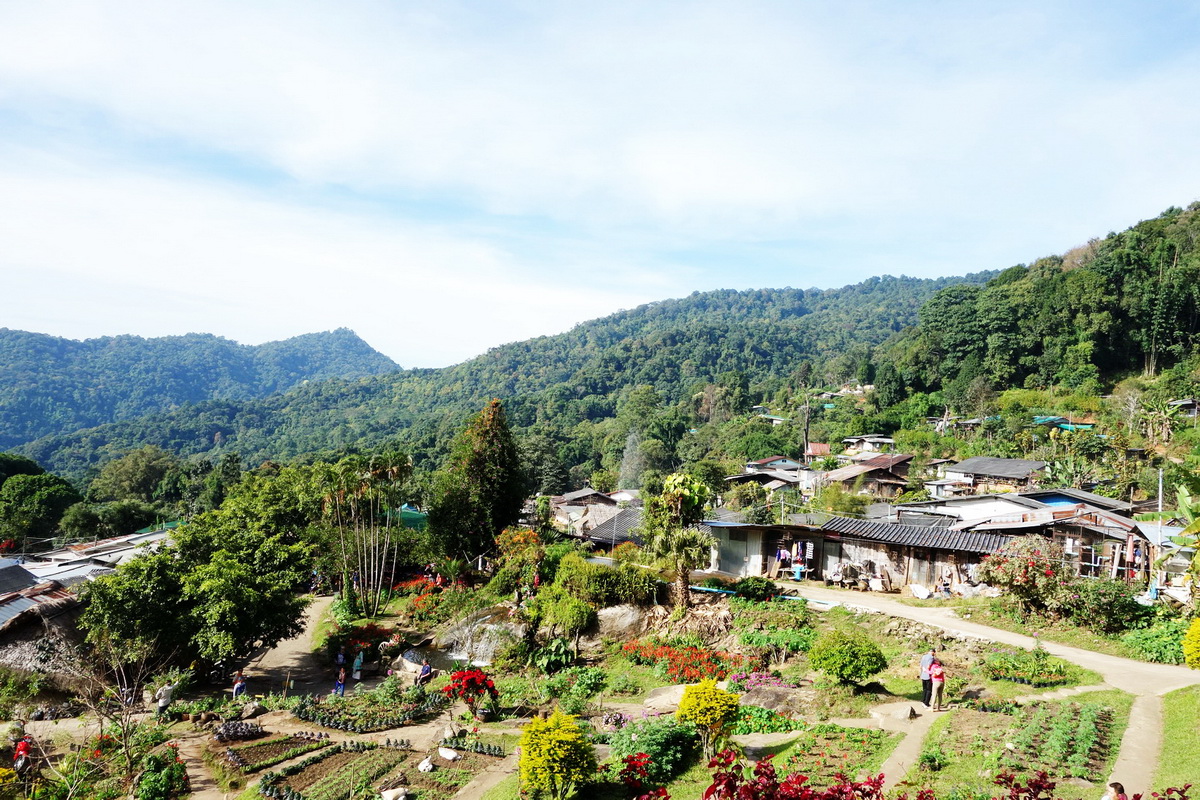 Within Doi Pui area, there's the Hmong Tribal Village. Doi Pui Hmong village is about 4 kilometers away from Wat Phrathat Doi Suthep. It offers an insight into how Thailand's tribes live. The villagers wear traditional Hmong clothes, sell traditional Hmong handicrafts, and live in traditional Hmong style homes.
There are about 1,000 Hmong Hill Tribe people living in Doi Pui Hmong Village . You can see and buy Hmong handicrafts such as cross stitch material, hemp clothes etc. at the big market in this village. There is also a Hmong Museum with a beautiful garden.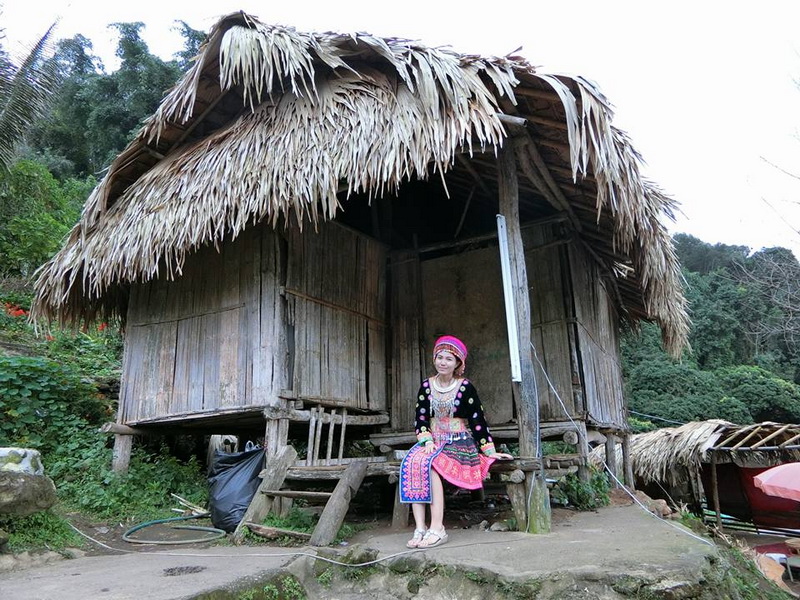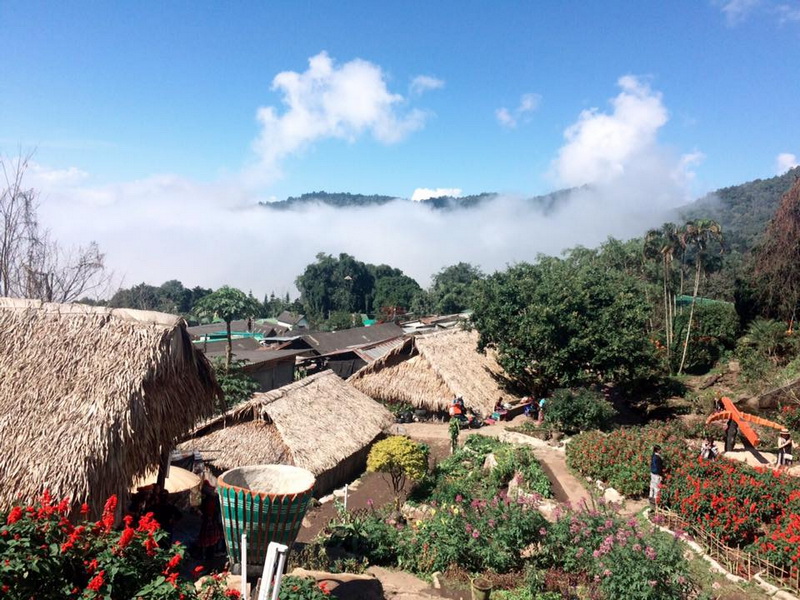 To be honest, this Hmong tribal village has been hugely affected by tourists such that you can really feel that the culture it had is being lost. Having said that, not all the villagers are involved in the tourist trade…you can tell how important farming and traditional crafts like clothes making (which has surely long been a 'tourist' trade anyhow) still is here. The farmers come back to comforts like electricity and TV (and probably soon the internet).
Life seems hard for some here and there didn't seem to be so many young adults chances are many have left to find work down in Chiang Mai.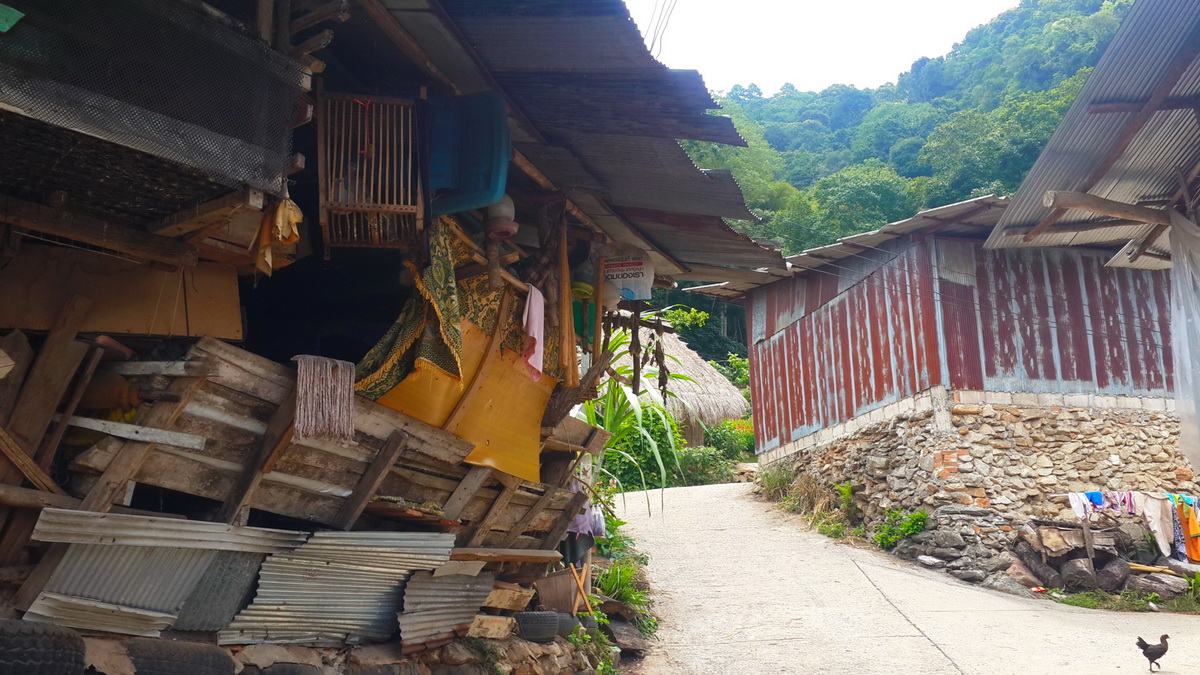 The scenery is stunning as you can see from the pictures. When you first arrive there's an open area where the local villagers play sport when the sun's not high. Around this area are numerous restaurants. The streets of the village are lined with shops, most selling traditional Hmong clothes. Some even have a rental service where you can put the clothes on and have your photo taken. For the number of tourists, there seems a disorientate number of shops.
Further on and you seem to naturally make your way to an entrance (20 baht) to a beautifully cared for garden area with a trickling waterfall. It's worth going here because the views are spectacular. There's a path accessed from here that will take you beyond the village.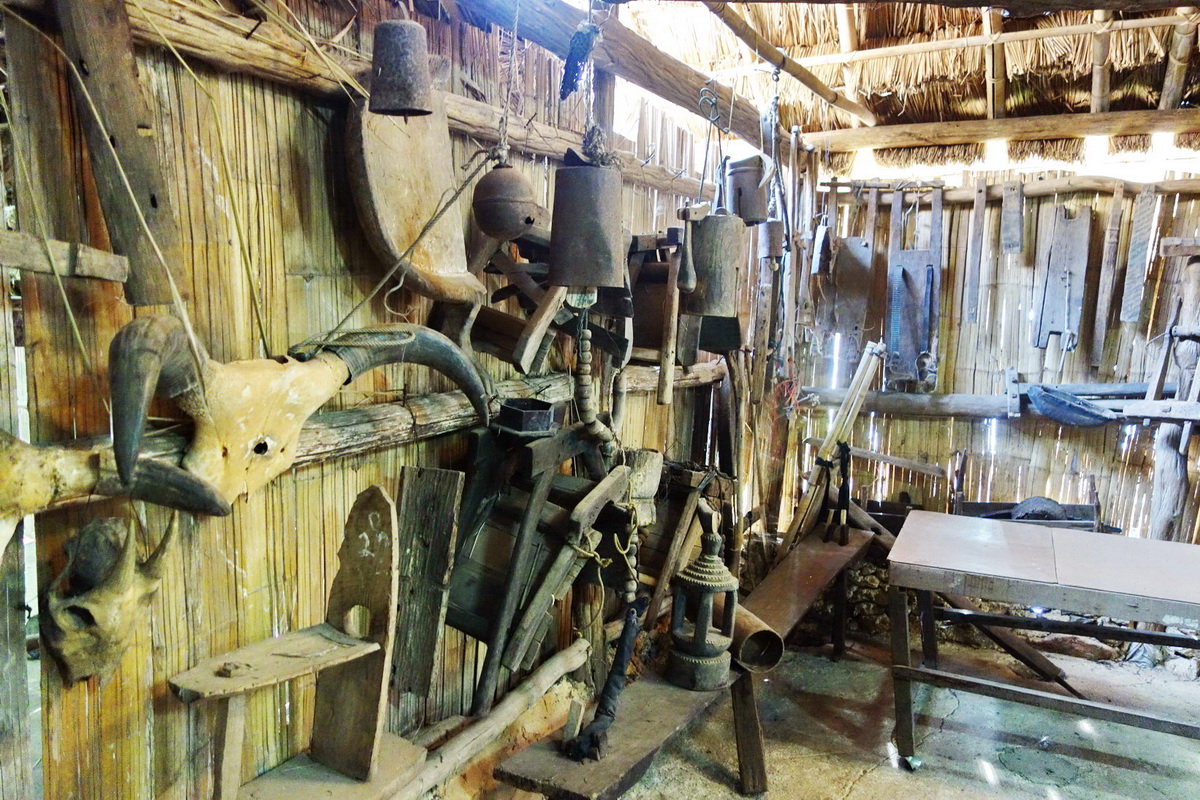 Heading back into the village and taking a higher road (it's a small village so getting lost might be a 2 minute issue…) and you'll see signs for a museum and entrance to a beautiful area where opium poppies are grown. The museum….is…interesting for…its….simplicity! There's not much there…the opium poppy area is interesting. Some great views from here across the mountains.
All in all, it's an interesting experience….you might not leave with a broad smile on your face but it's thought provoking to see how tourism has affected the village….(whether you're happy to be part of this is another question). Being there, you can see why the village grew in this area….it really is beautiful and the mountain air is so fresh. If you head up to the viewpoint above the village you can look down upon the village from quite a height.
A visit to the Tribal Village is often combined with a visit to Doi Suthep Temple, Phuping Palace and some of the waterfalls in the area, as well as a jaunt to the Hilltribes Museum.