Buddha Amulets : Belief and Faith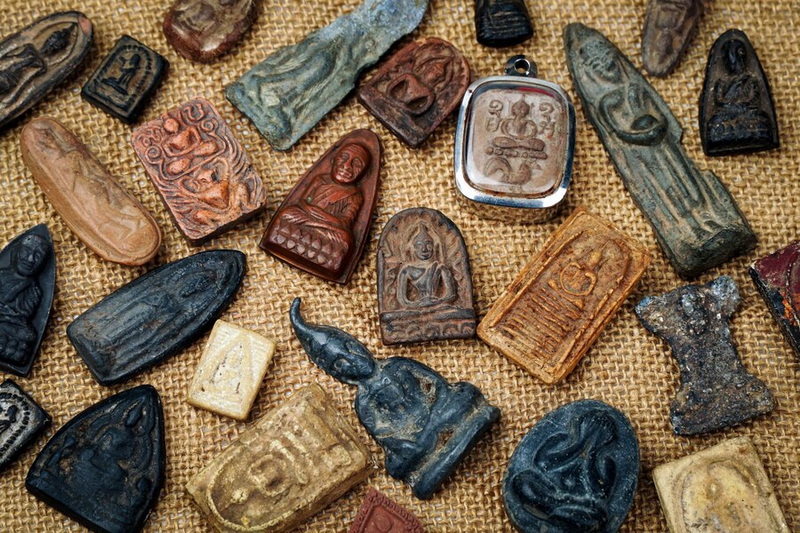 Since ancient times, wearing an amulet was supposed to endow the owner with either a protective quality, or would herald the coming of good luck and fortune.
A Buddha amulet is called "Pha Kwaeng" in Thai language. Like Christian crosses, Thai Buddha amulets can be made of metal or precious stones. Yet a majority of them today are still a combination of clay and incense ash. They are then moulded into a Buddha statue. Sometimes, pollen, herbs, metal bars (with scripture carved on), an eyebrow hair from a holy monk and a drop of his blood may also be contained inside. The amulet will give protection after being blessed by a renowned monk.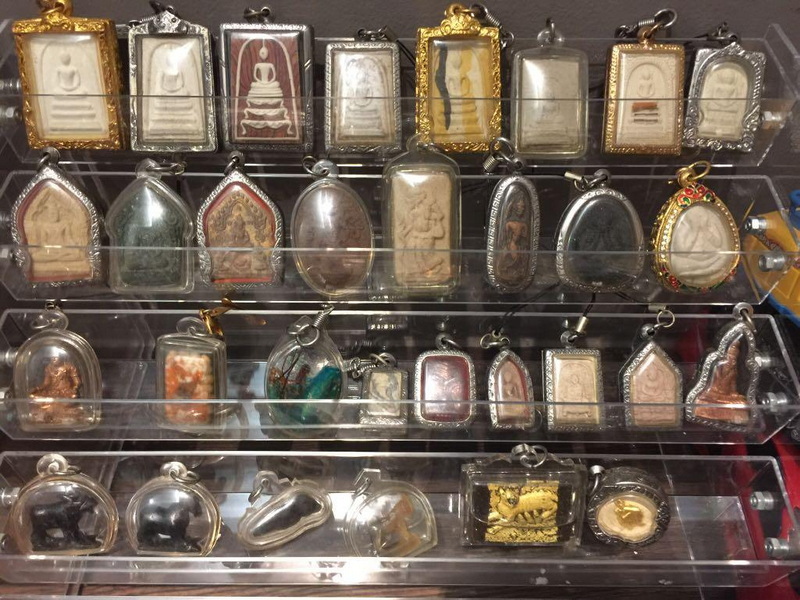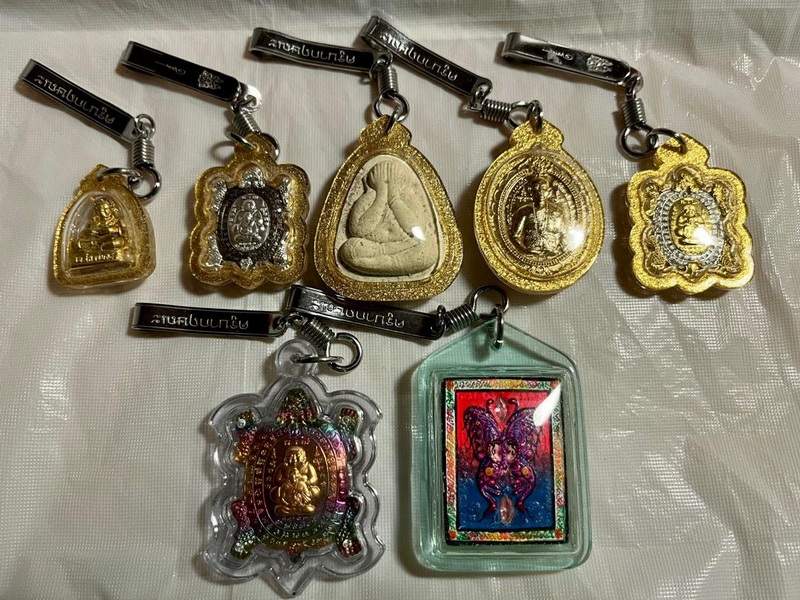 The story behind the amulet making says that once upon a time a renowned monk in Thailand was invited by the king to bless the population after a dangerous drought afflicted the nation. Unable to bring the large Buddha statue from his temple, he had a dream in which Buddha told him to make a smaller reproduction of his statue which would be easier to carry with him. He did the Buddha statue's reproduction and the drought quickly disappeared after his arrival in town. The king then asked him to make more amulets and spread them among the population for protection.
In Thailand, people have such a craze for collecting amulets that there are no less than half-dozen magazines devoted solely to amulets.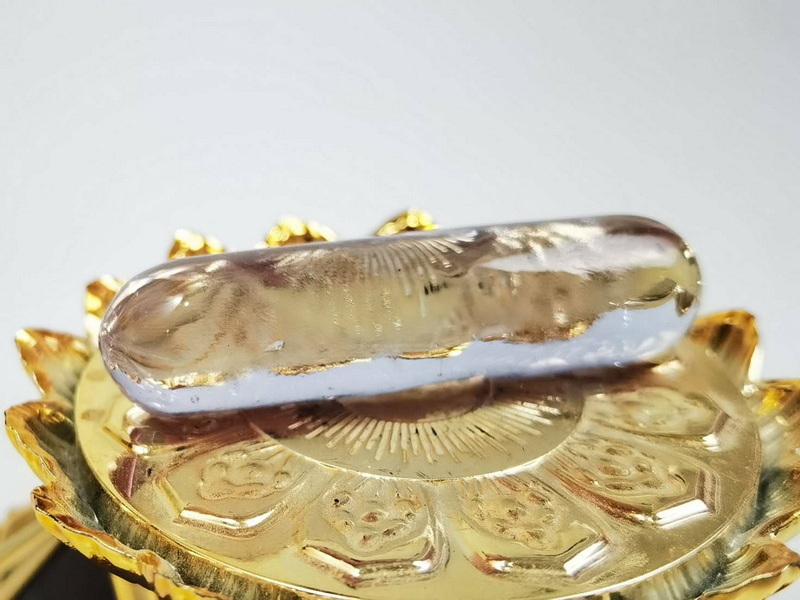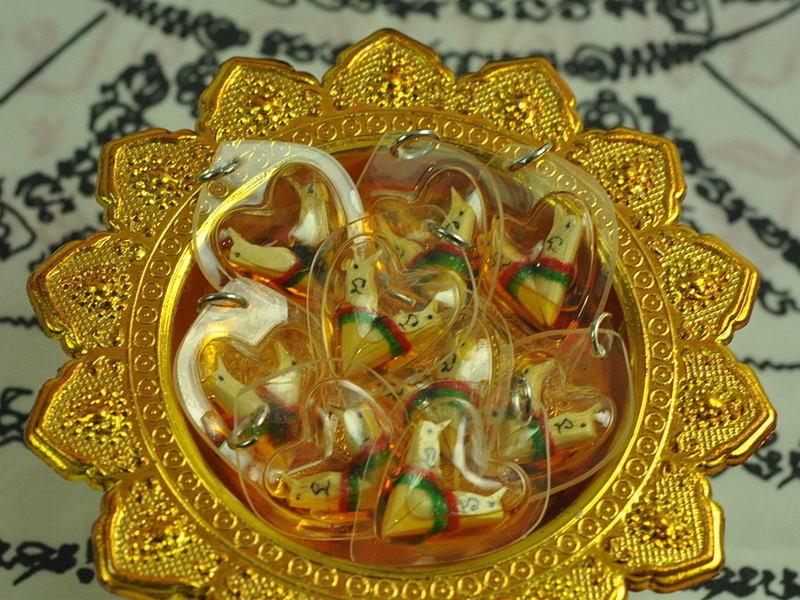 Thai Buddha amulets can be made into different shapes, such as round, square and triangular. They can be purchased at temples, especially those that have particularly well-known monks or Buddha images. Amulets purchased inside temples will generally be new.
The big market is for older images which can be found at market around the country. In Chiang Mai, the Second Hand Market (Saturday and Sunday), located on Bumrungrad street and Phip Panate market has become famous among amulet lovers. It presents about fifty stands of amulet.