Wiang Kum Kam the First Lanna Ancient Kingdom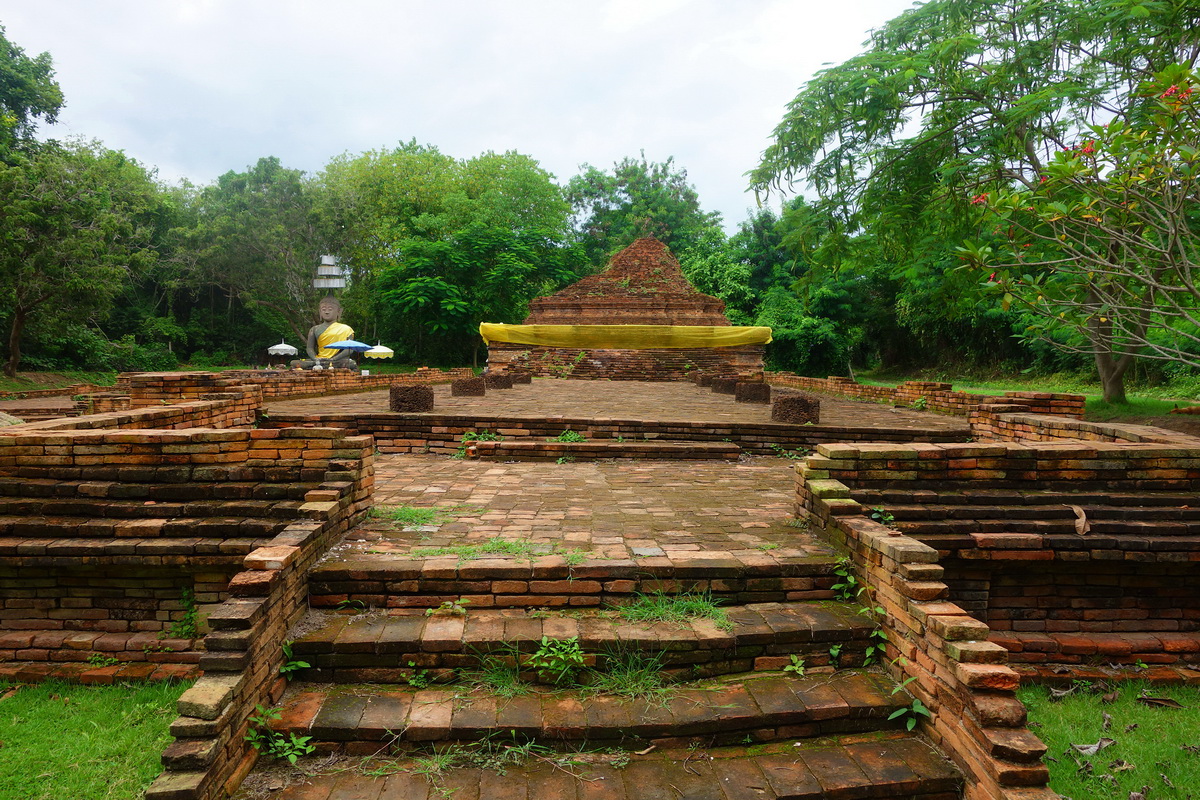 Wiang Kum Kam is located close to the Ping River, in the the south of Chiang Mai. Wiangkumkam is an ancient city dating back to the eighth-century Haripunchai Kingdom. Expect to see many interesting items and structures such as stone tablets with Mon inscriptions, Buddhist sculptures and architecture, earthenware and pottery. 
Wieng Kum Kam was the capital of the Lanna empire for a period of only 10 years. Because the town regularly flooded, Mengrai decided to move the capital to his newly founded city Chiang Mai in 1296. Wiang Kum Kam remained an important town in the Lanna Kingdom until the 16th century, when the Ping river changed its course. After flooding largely buried Wiang Kum Kam under mud and silt, the town was abandoned.
Later on it served as the capital of the then Lanna Kingdom for a short while until Chiang Mai was chosen to replace it in 1296. King Mengrai had constructed a new capital on the opposite bank of the Ping River, which he named Chiang Mai. Translating to "new city," Chiang Mai was built on higher ground and used a large pond to receive the excess of flood water.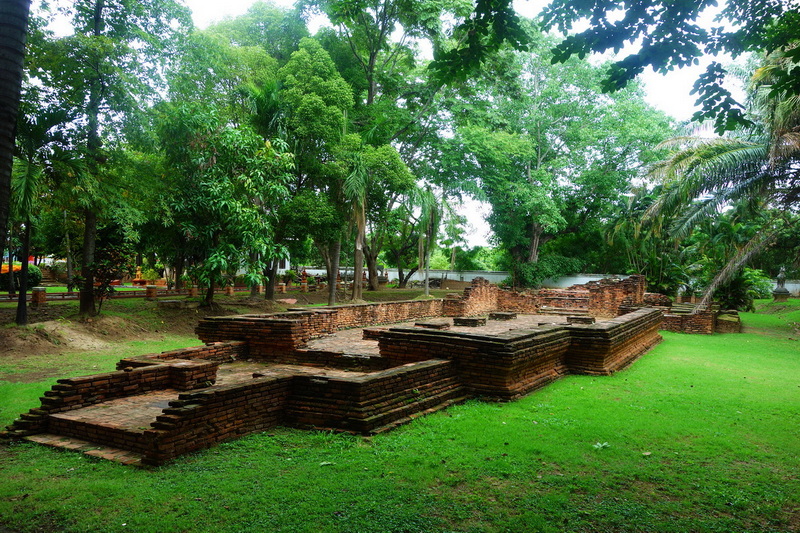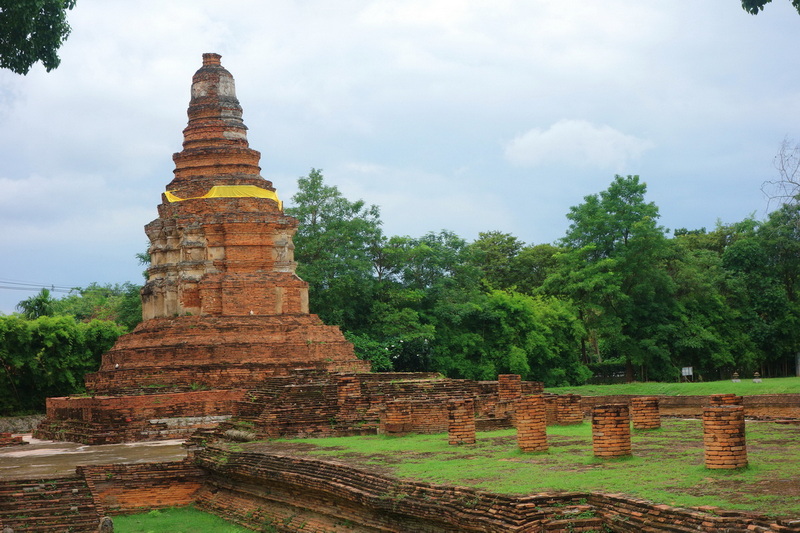 Excavations of Wiangkumkam
In 1984, the Department of Fine Arts in Thailand discovered remnants of the old city at Wat Kam Thom and afterwards excavation was begun, later many new remains have been found and restoration has proceeded since that time.
A total of 42 ancient monuments have been excavated, the majority of which have been partly restored. Most comprise of a viharn and a chedi, surrounded by a wall.
A few temples are in use today, including the Wat Chedi Liam and the Wat Cham Kam. Part of Weang Kum Kam's attraction is the peaceful rural surroundings. The site is much less visited than better known sites as Ayutthaya and Sukhothai.
You can  explore the ruins by horse cart or tram or your own vehicle, starting from the visitor centre.
Now, the Lost City of Wieng Kum Kam is a magnificent place to visit in order to find out more about a forgotten age.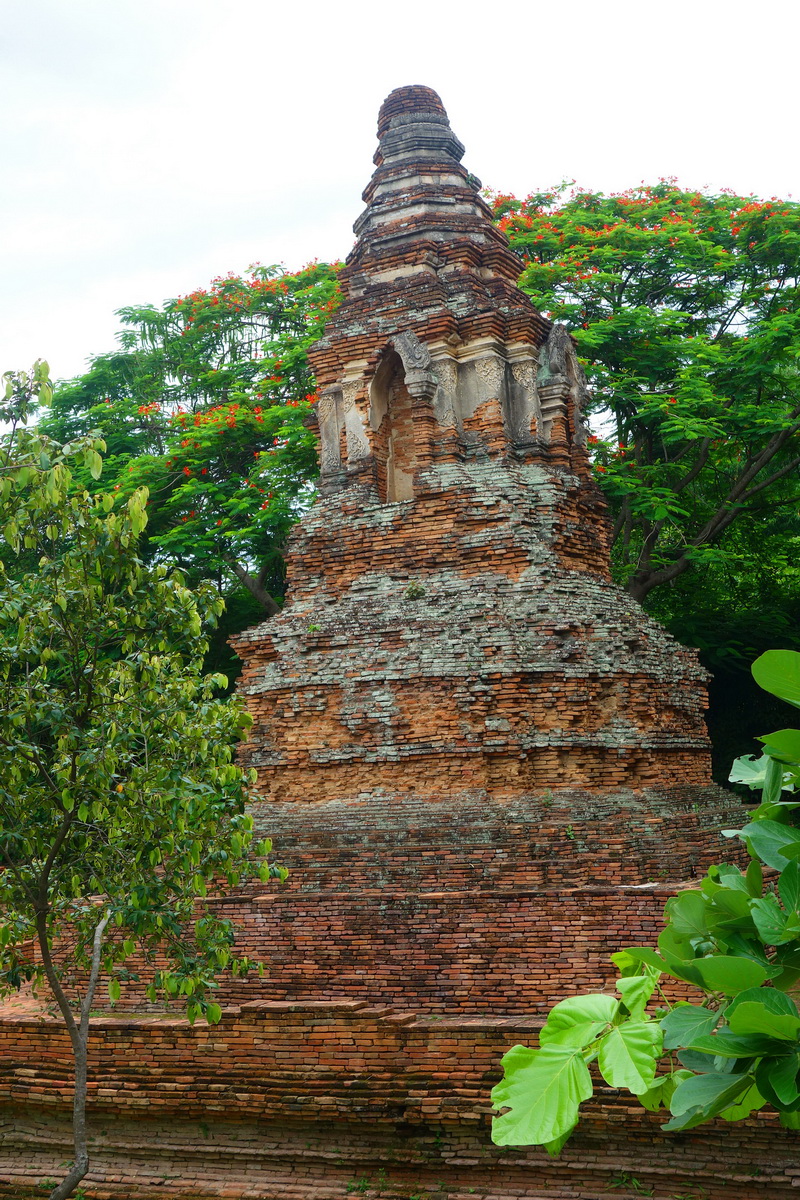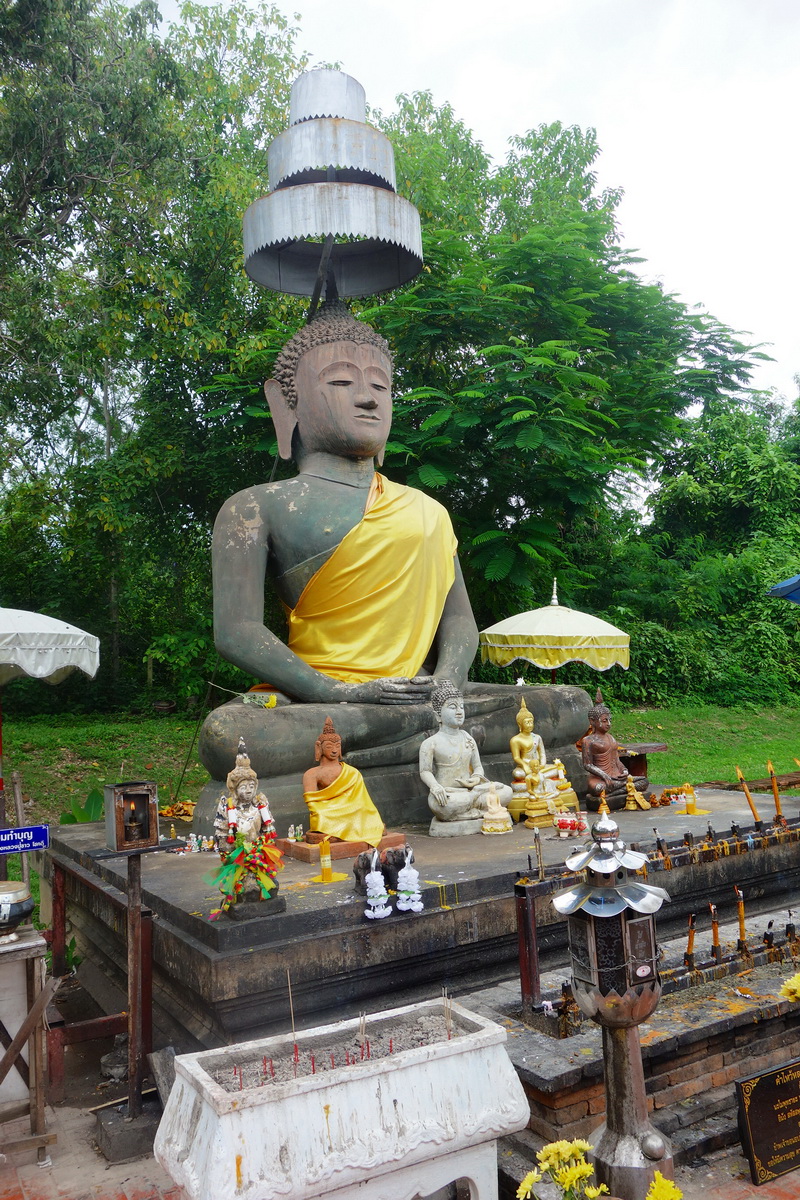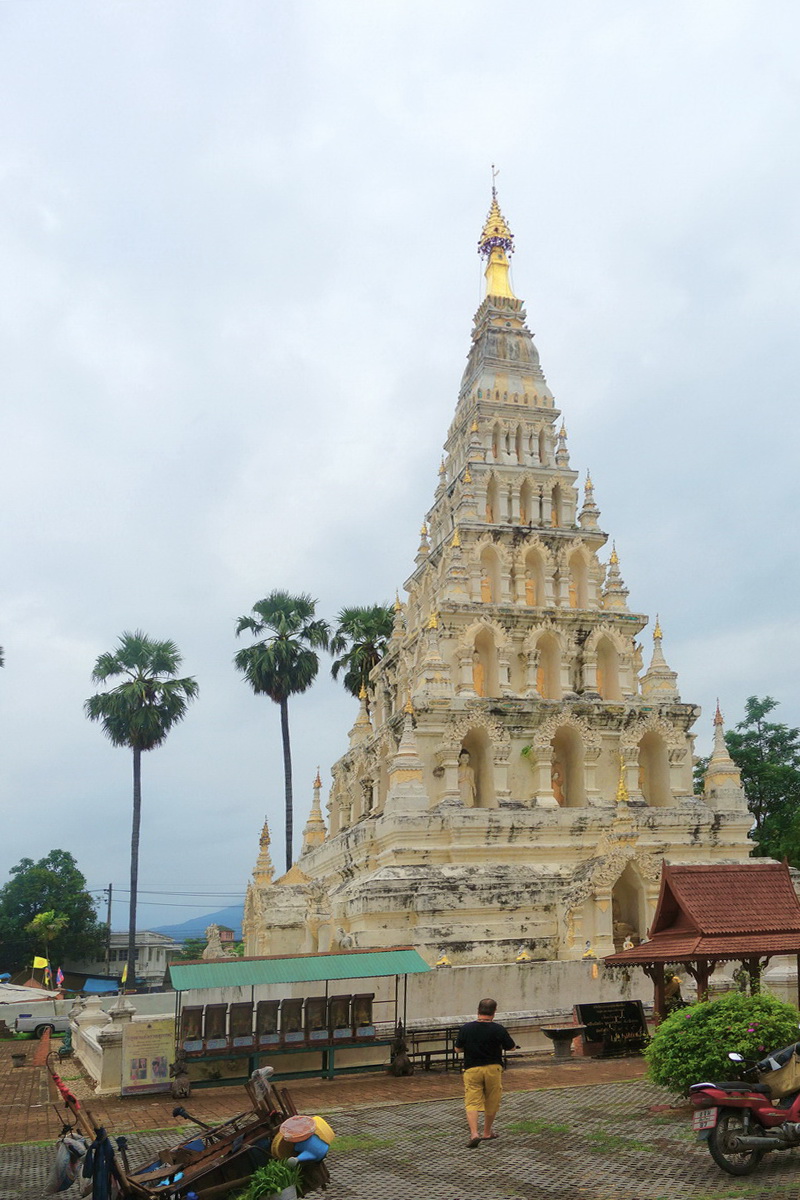 Attraction places
The survey found that there are over 42 sites of the ancient remains in the area of Wiang Kum Kam. Some are the ancient Buddhist temples and some are the ancient Buddha image.  The important one are  Chedi Liam Temple, Chang Kham Temple, the pagoda of Kum Kam Temple, Noi Temple,  Pu Pia Temple, Pra That Khao Temple and E-Kang Temple. The art and architecture are varied and mixed between the old and the modern form of ancient Lanna.
Get around Wieng Kum Kam
The Wiang Kum Kam archeological park is too large to be covered on foot. There are several ways to get around. Tours around the site can be made by tram or horse and carriage. Tours take 45 minutes to 1 hour during which stops are made at six to nine ancient monuments. Tickets can be booked at the information center or Wat Chedi Liam. Visitors receive a brochure in English with information about the site.
At the Wiangkumkam Information Center and Wat Chedi Liam you can make a tour with a horse carriage (200 THB per carriage per tour) or with a tram (20 seats, 1-5 persons 250 THB, 6-10 persons 300 THB, 11-15 persons 350 THB, 16-20 persons 400 THB per tram per tour).
At the information center you can also rent bicycles (20 THB) or take a look at the Wiang Kum Kam Museum (10 THB).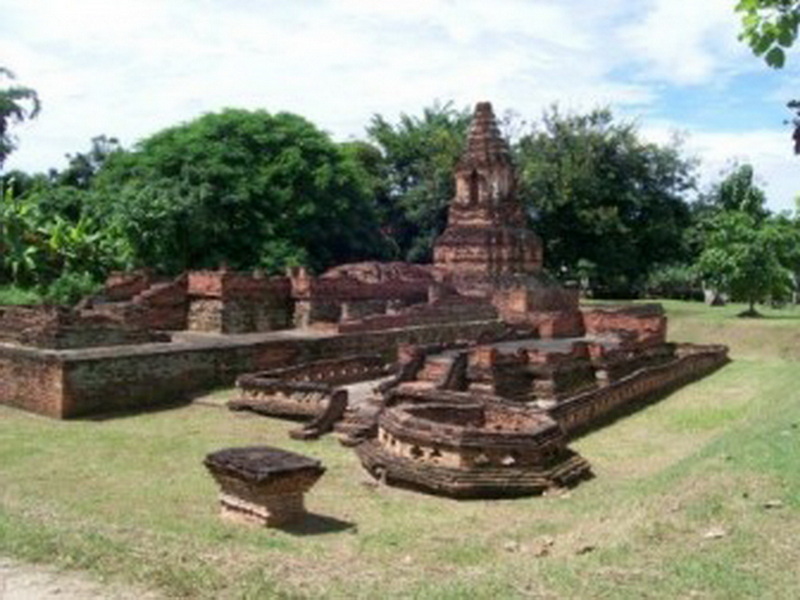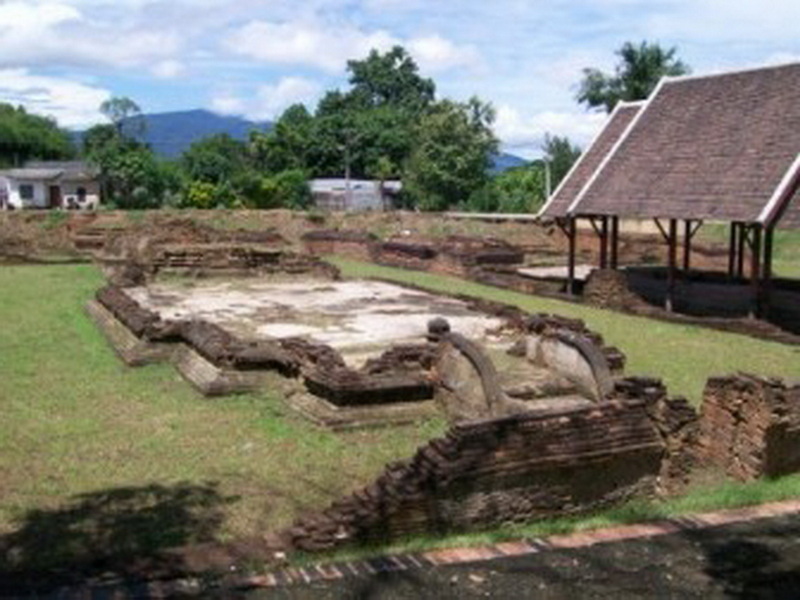 How to get to there
Wiang Kum Kam is located 5 km south of the city of Chiang Mai, can be accessed by Route 106 (the Chiang Mai – Lamphun road) near the Ping River.
By Car : Any taxi driver in Chiang Mai will be able to take you to the site, but be sure to negotiate for the driver to wait while you tour the site and pay after you have returned to Chiang Mai.
By Boat : Boat departs four times a day at 9.00 a.m., 11.30 a.m. 14.00 p.m. and 16.00 p.m. Visit "Wiang Kum Kam the Ancient Underground City" by horse carriage.(For Boat trip you can contact travel agency in Chiang Mai)
Entrance fee & opening hours
Opening Hours: 08:00 – 17:00, Admission is free.