Pha Chor in Mae Wang National Park: A Journey of Geological Wonders and Adventure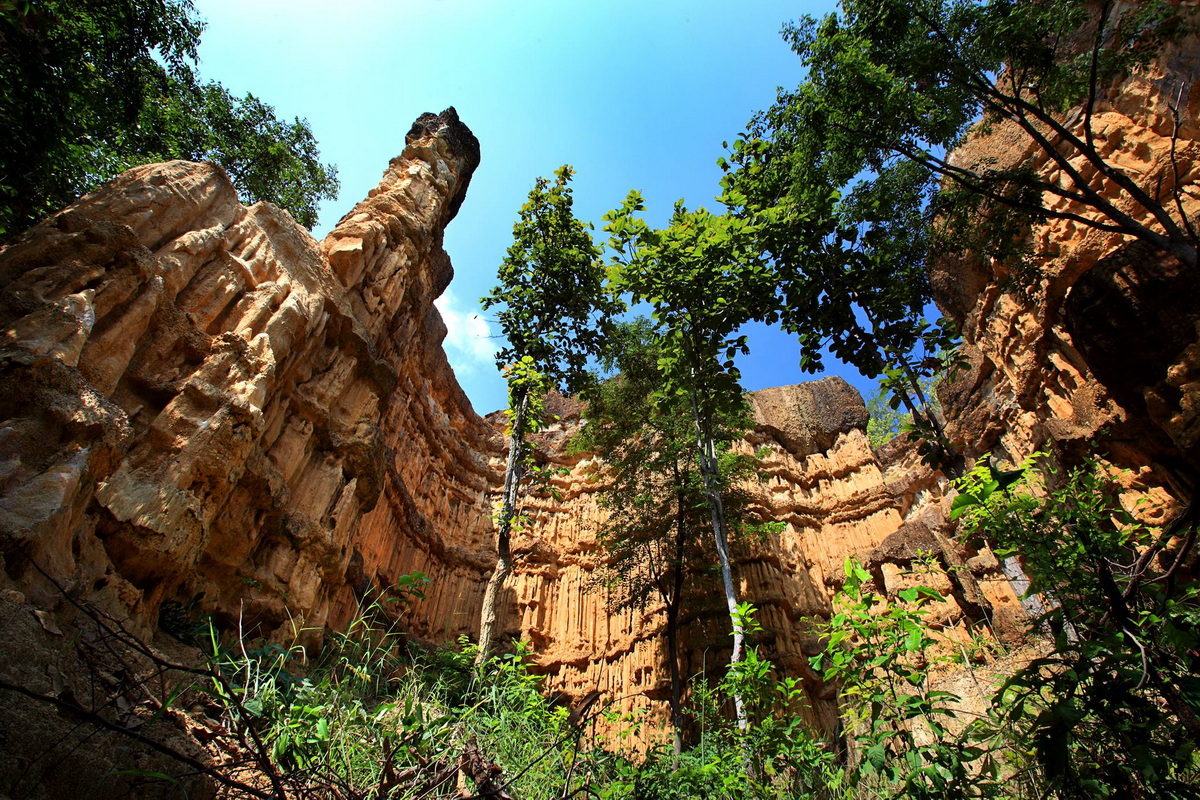 Hidden in the verdant realms of the Mae Wang National Park in Northern Thailand, Pha Chor presents an intriguing geological formation. Its natural grandeur and captivating backdrop make it an irresistible destination for nature lovers and adventurers alike.
Geology
Pha Chor, or "Cliff Crag," showcases an ancient sedimentary formation that bears testimony to the relentless power of the Ping River and the passage of time. Its unique cliffs and pillar-like structures serve as a natural canvas, illustrating a riveting tale of erosion and geology.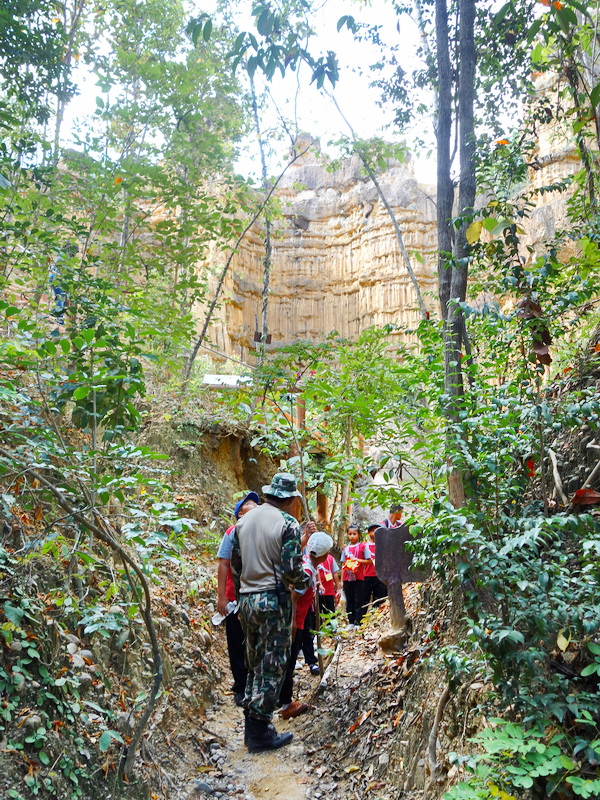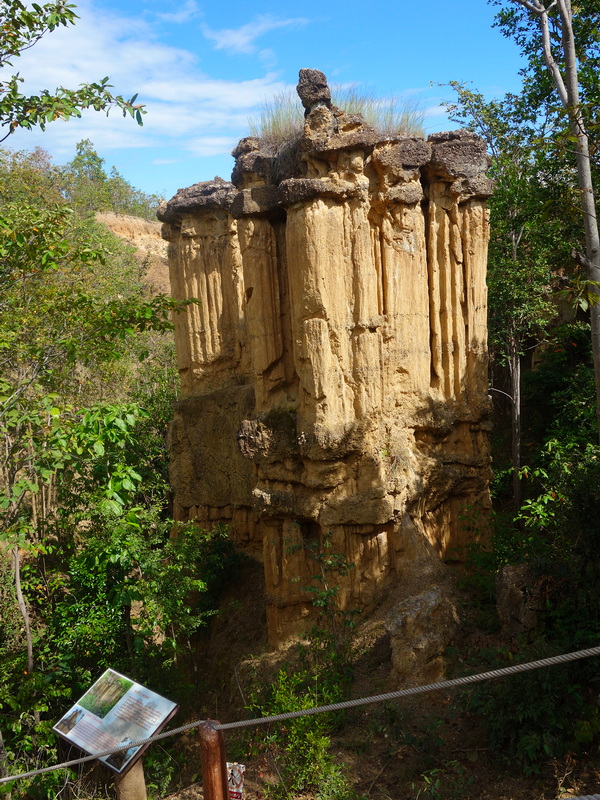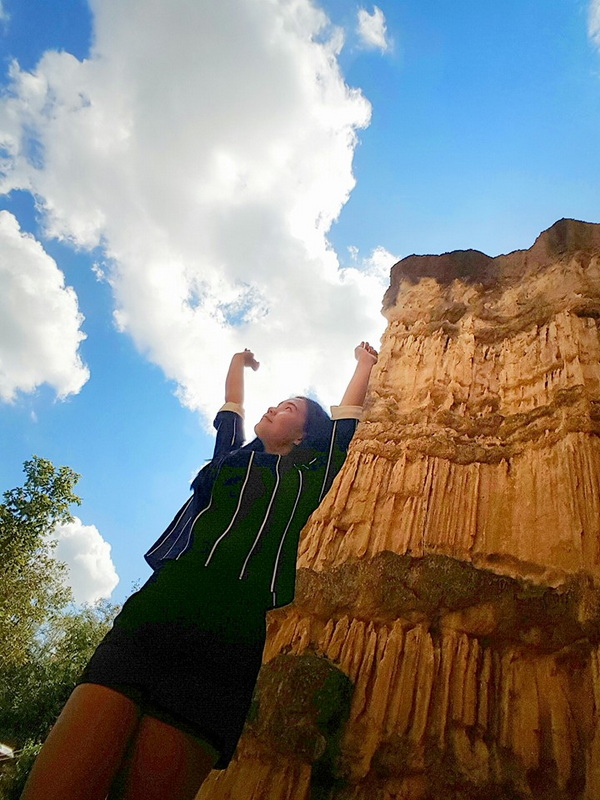 The Captivating Surroundings
Pha Choi is more than just an intriguing geological site. Its surroundings offer picturesque views of Northern Thailand's landscapes. The tranquillity of the site, combined with its natural charm, enhances the overall experience, making it a must-visit location.
Engaging Adventures
Pair your Pha Chor exploration with the exhilarating activities offered by Mae Wang National Park. Navigate the tranquil waters of the Mae Wang River on a bamboo raft, or tread through the park's lush trails on a memorable trek. The region offers an unmatched adventure that amalgamates thrill and serenity.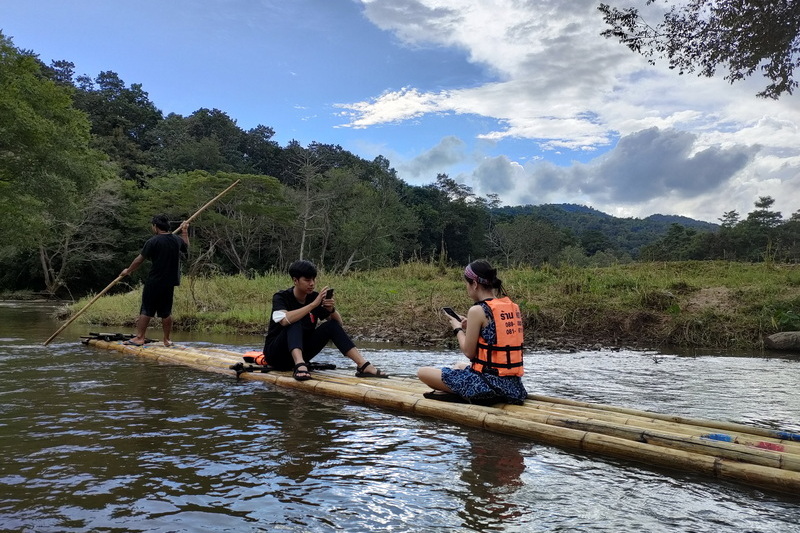 Cultural and Wildlife Experiences
For a spiritual immersion, visit the serene Wat Luang Khun Win, famed for its spiritual tranquillity and remarkable architecture. In addition, the Elephant Care program in Mae Wang is an ethical way to connect with these majestic creatures and learn about their conservation.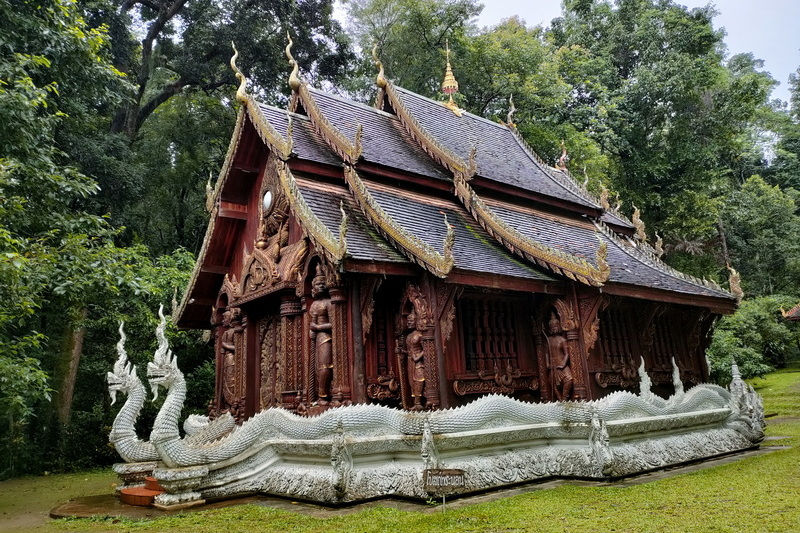 Pha Chor offers a distinctive blend of geological wonders, vibrant wildlife, and cultural richness. Coupled with the serenity of Mae Wang National Park, it promises an experience that remains etched in memory.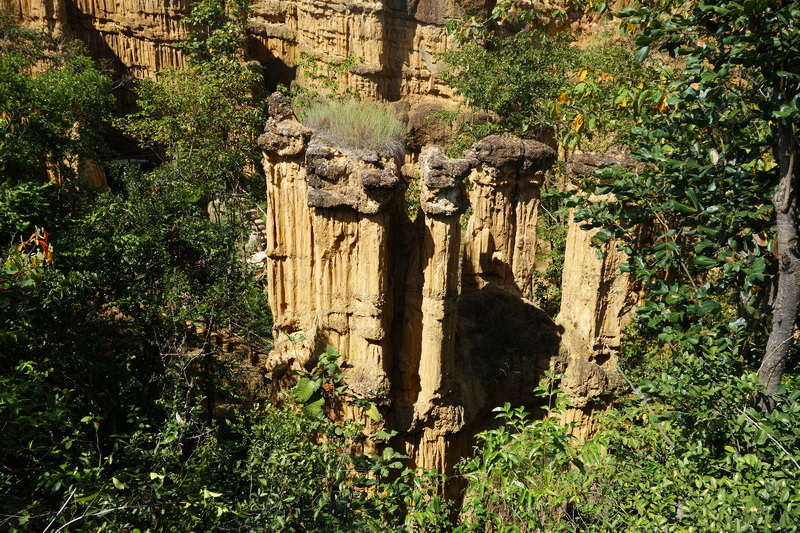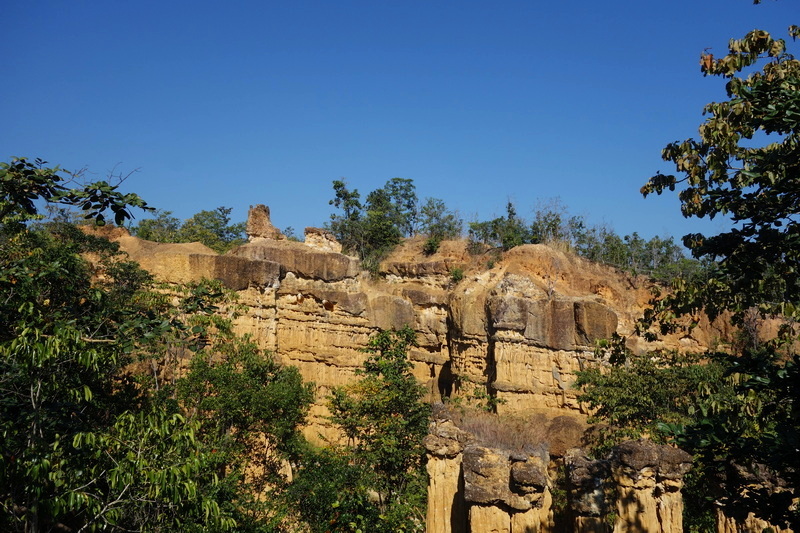 How to get there
By Car: For self-travellers, the drive from Chiang Mai on Route 3035 leads to a crossroads with Route 1013. Following the signposted Mae Wang route will take you to the park entrance approximately 12 kilometres from Ban Kat.
By Local agency in Chiang Mai: Local agencies provide guided tours to Pha Chor with expert drivers and knowledgeable guides.
Entrance fee & opening hours: The entrance fee for a foreigner is 100 Baht, plus a fee for a motorbike of 20 Baht. Open from 08.30 am. to 04.30 pm.
Nearby Attractions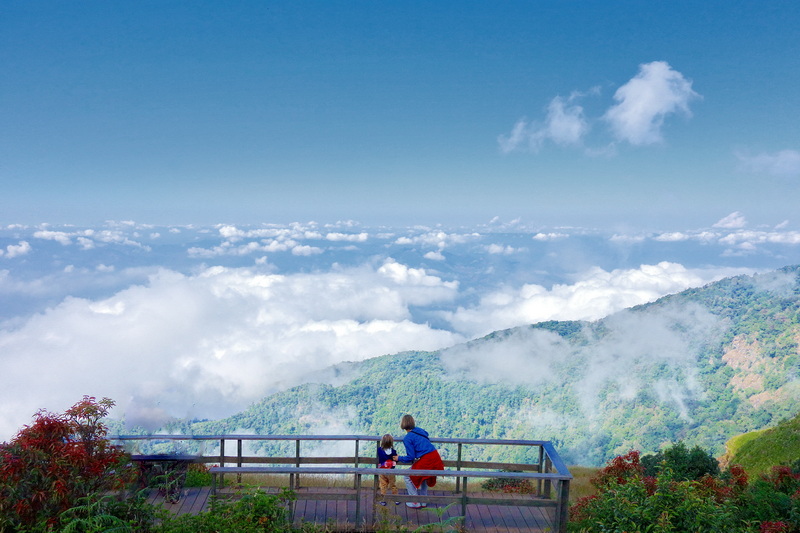 As Thailand's highest peak, this park is renowned for its unique flora, fauna, and magnificent views. Visiting this park is like entering a land from a different era.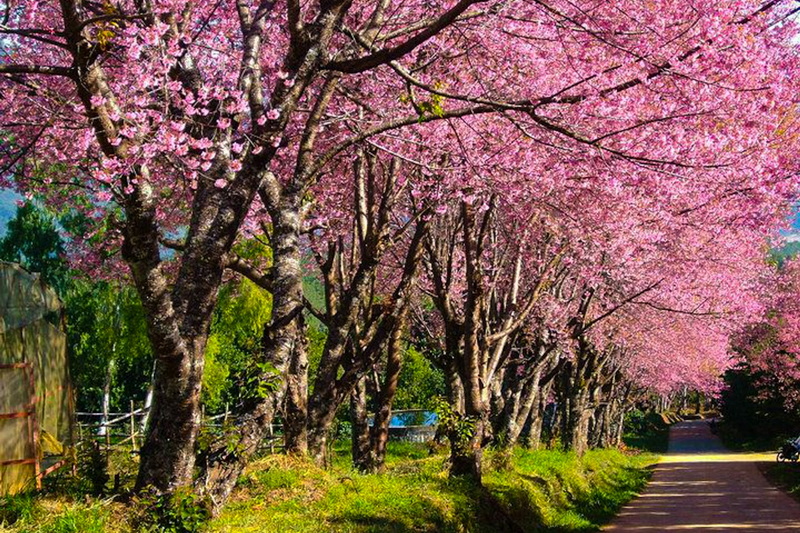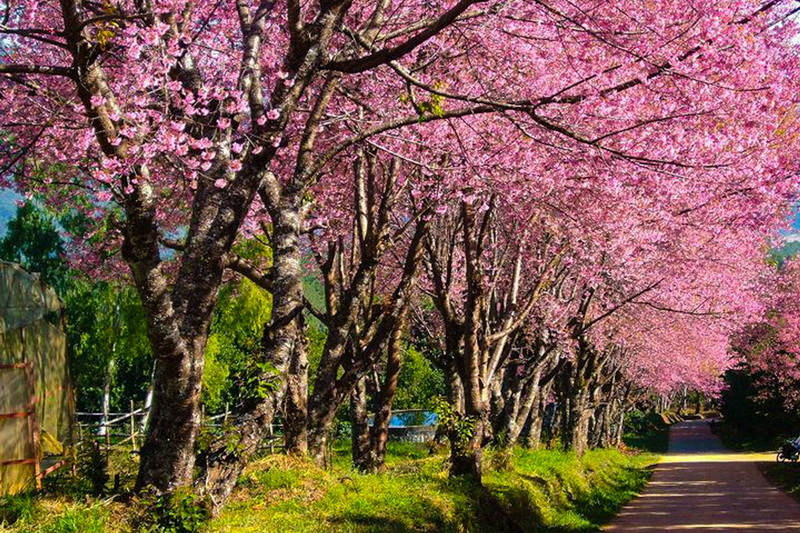 Experience a different side of Thailand as you walk amidst beautiful cherry blossom trees at Khun Wang. The park transforms into a pink paradise during the blooming season, offering an enchanting sight.