Relaxing Breezy at Huay Tung Tao Reservoir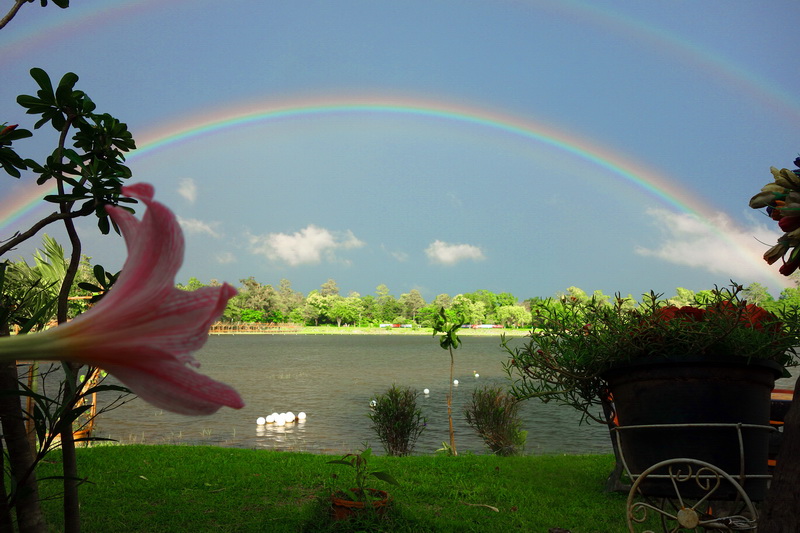 Huay Tung Tao Reservoir is a popular destination for Thais to relax. Huay Tung Tao is a small artificial lake at the foot of Doi Suthep. The shallow lake's good for swimming and the grassy banks are packed with picnic areas, drink and food stalls plus the view are awesome.
Huay Tung Thao Reservoir is also a wonderful place first thing in the morning for avid birdwatchers. It is really gorgeous and calming lake adored by all the tourists visiting Thailand. You can sit back and relax in a floating bamboo raft with thatched roof around the lake edge. You can cheerfully swim about in the lake and run around the lake and have boundless fun and frolic.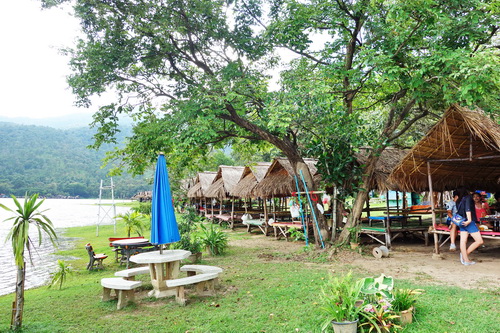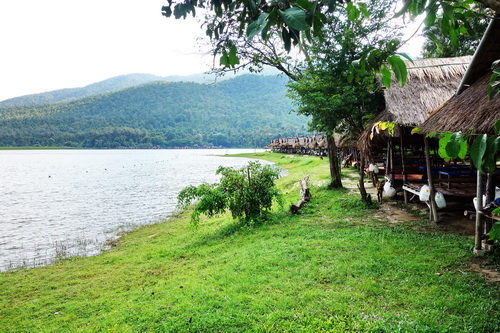 Once you arrive at Huay Tung Tao Lake you'll immediately notice the tranquil and laid back atmosphere; the place is not frequented often by tourists, nor will you see any tour buses turning up.
All along the lakeside are small wooden stalls where you can get shelter from the sun, order some cheap food or cool down with a couple of cold drinks.
Visitors can enjoy a variety of food here at the reservoir as there are more than 20 restaurants located in the area. After your tummy is full of yummy, you can take your time to relax with Thai massage or foot massage by just call the number that is written on billboards and later on the massager will come to you.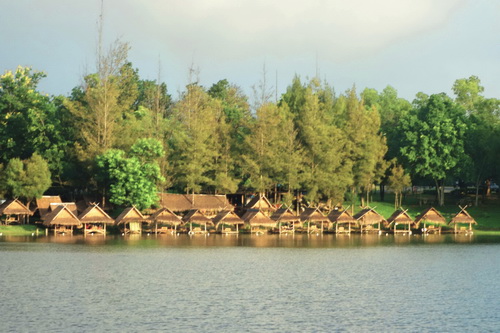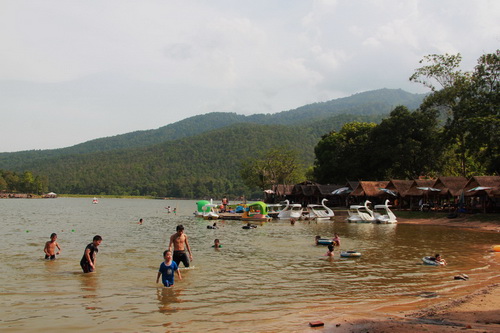 If you brought your swimwear, you can go for a bath in the lake by the huts. The water is usually pretty warm and not too deep in the area that is marked for bathing. In some parts it's not really suited for swimming, but at least you can cool down a bit or grab one of the available rubber rings to enjoy a cold drink while floating in the water. You can also hire a tube to float around on the water for 20 baht.
Another great thing to do at Huay Tung Tao Reservoir is renting a swan pedal boat. You can enjoy a last view of the mountains from the middle of the lake before you head back home.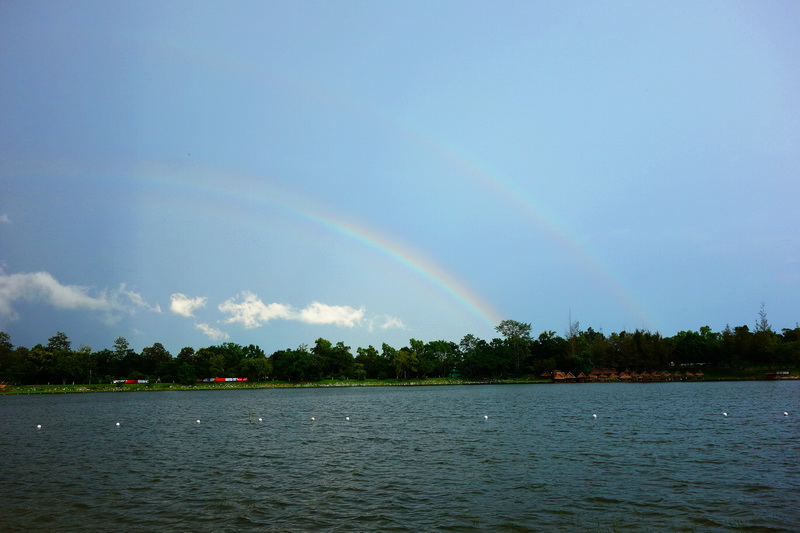 Huay Tung Tao Reservoir is surrounded by mountains. The scenery is absolutely stunning. It is definitely recommended to bring a camera to capture these amazing views.
How to get to Huay Tung Tao Reservoir

Huay Tung Tao Reservoir is located further along the Irrigation Canal Road and the 700 Year Sports Stadium, as you head towards Mae Rim (Route 121). The lake is about 12 kilometers from the city center.
Entrance fee & opening hours
The entrance fee is only 20 baht per person, Thai nationals as well. It's open times are 8:00 until 18:00 daily. Dogs are allowed in, but not to swim in the lake.