Bua Tong Sticky Waterfall the Jewel of Chiang Mai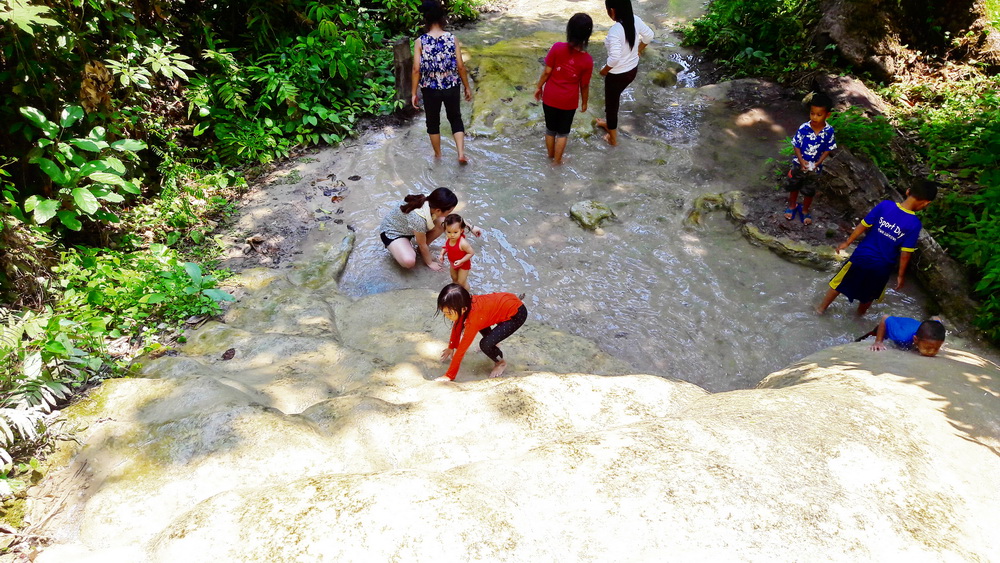 The Bua Tong Sticky Waterfall is located about 60 km north of Chiang Mai City, in the Sri Lanna National Park. Not too many people know about this waterfall, because it's off the well-worn tourist track.
Chiang Mai is surrounded by places, where nature works its miracles. There are beautiful mountains with breathtaking views, gardens full of exotic flowers, and waterfalls… lots and lots of waterfalls. Maybe not so impressive, but definitely very interesting, is the Bua Tong Sticky Waterfall.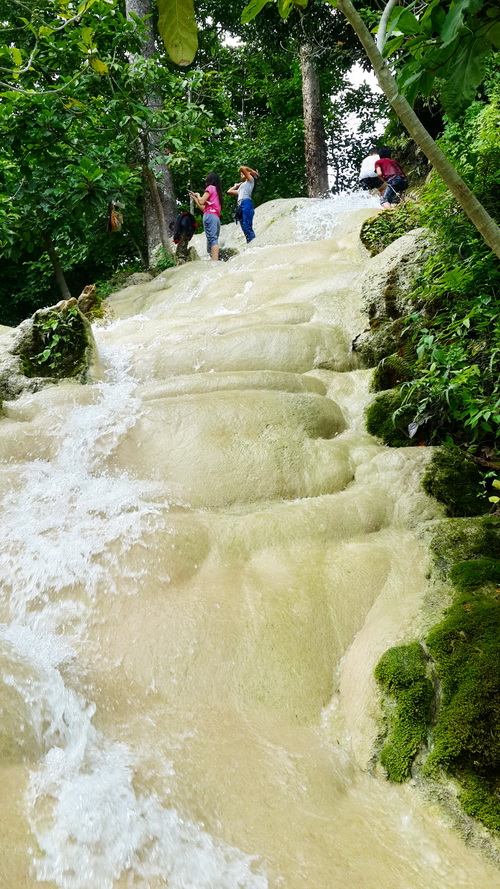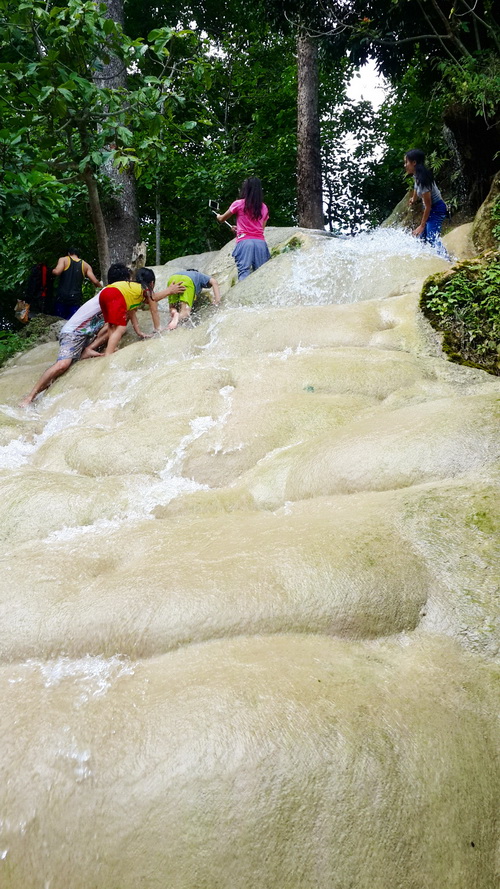 The Buatong Waterfall is actually a series of horsetail falls (water flowing over rocks without cascading or abruptly dropping) that cut through the jungle landscape, but what makes them unique is that they flow over tiers of porous limestone. Water is constantly rushing over the limestone, but the surface of the limestone has an almost sticky feel that creates great traction with skin. As a result, you can walk down the falls as if there were no water at all.
Bua Tong Sticky Waterfall is fed by a small stream which ripples its way down a 100-metre slope covered in limestone accretions. It's pretty rather than spectacular, and there are also bathing pools at the foot of the steep hill. A short distance further on along a trail you'll see the Rainbow Spring where, as long as the sun is shining, the spray creates a natural rainbow effect above the pond.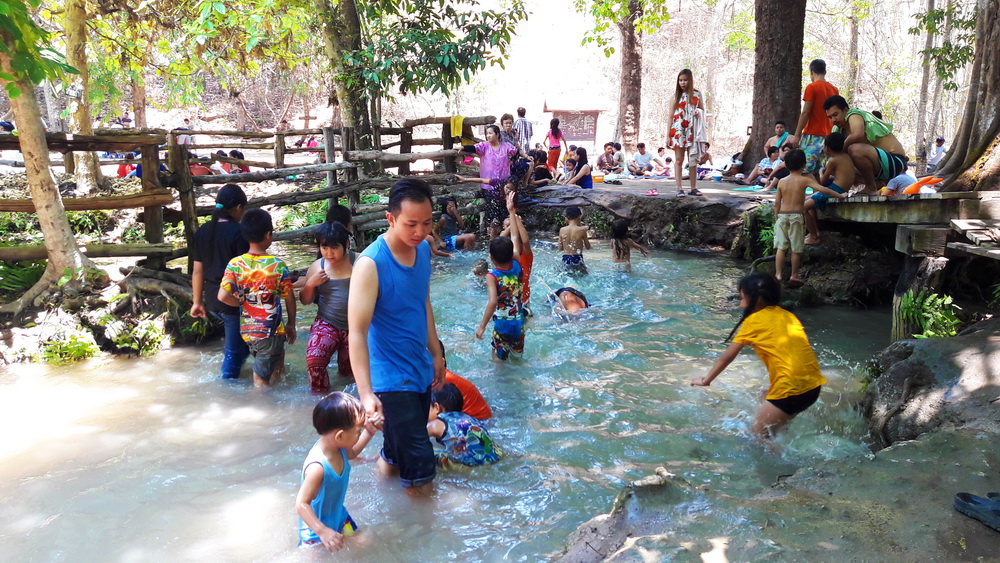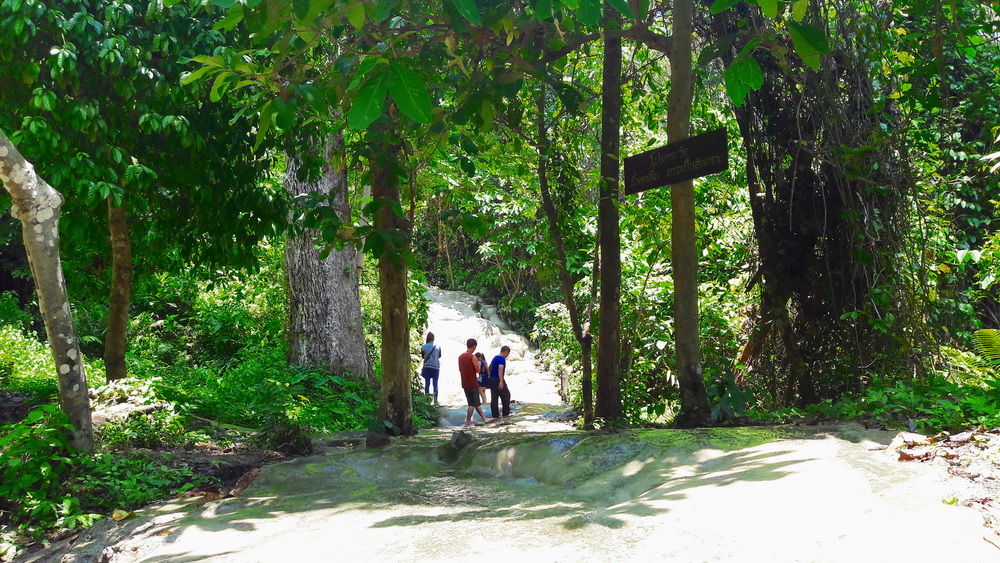 The Sticky Waterfall is a great place for a picnic. There are drinks and light snacks for sale on the premises and clean, although Thai-styled, bathrooms. Food is not allowed down in the waterfall area (there are no trash cans to dispose of your garbage), but there are plenty of picnic tables with shade near the top area of the park entrance.
How to get to the Bua Tong Sticky Waterfall
Drive on the superhighway towards the Central Festival Mall in Chiang Mai and take the exit up the 1001 highway towards Phrao.  You'll drive past Mae Jo University and keep heading north. Just go straight past Mae Jo University and keep driving north. Before the Bua Tong Sticky Waterfall you'll see a big blue metal sign that says Buathong Waterfall 18km.  Just stay on that road and you'll see another smaller blue metal sign when it's time to make a right.  It used to be a small wooden sign that was easy to miss, but now it's quite easy.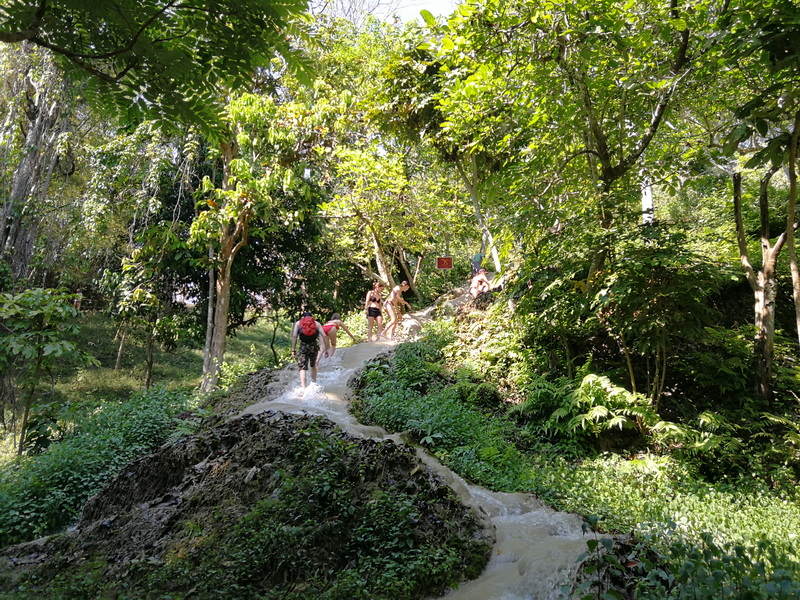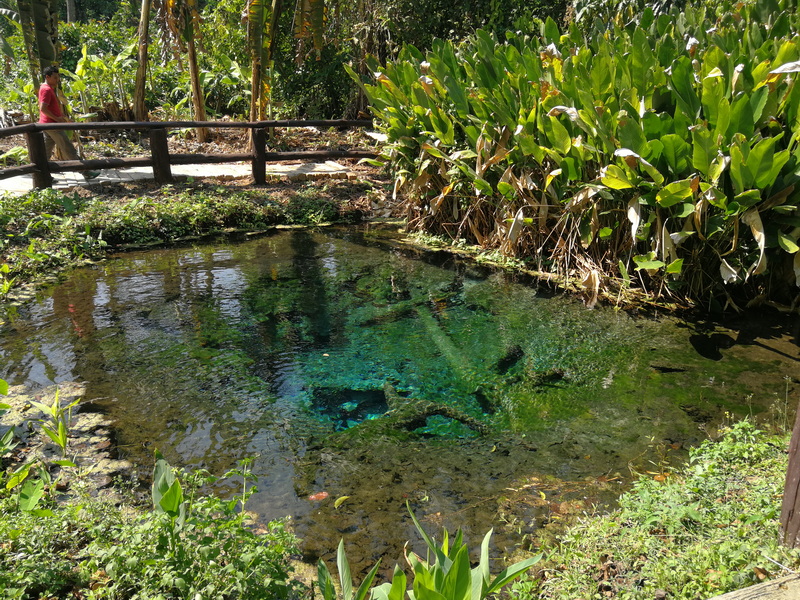 Entrance fee & opening hours
This waterfall is no entrance fee. It's open times are 6:00 until 18:00 daily.