Experience Bamboo Rafting in Mae Wang: A Nature Lover's Paradise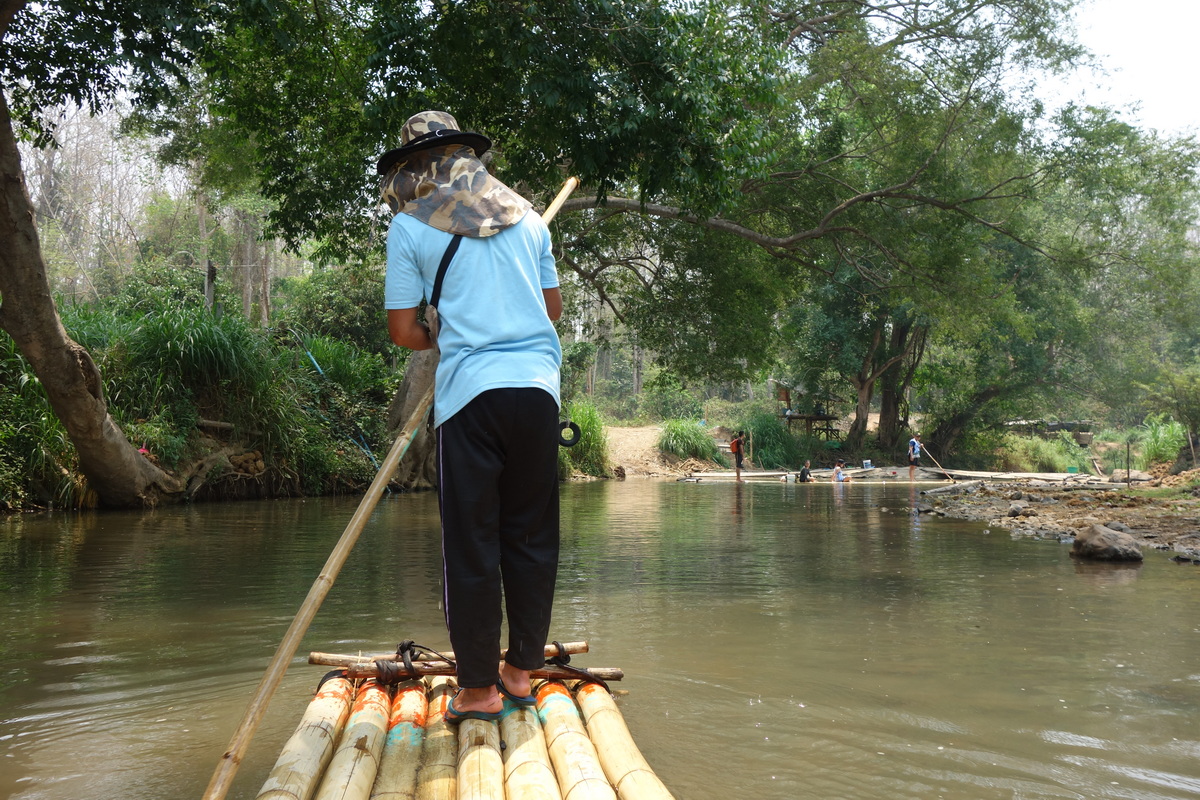 Have you ever yearned for an escape from the hustle and bustle of city life? A chance to unwind amidst lush landscapes, gently flowing rivers, and the hum of wildlife? Bamboo rafting in the area of Mae Wang National Park, presents a captivating experience that ticks all these boxes.
Located approximately an hour's drive south-west of the bustling city of Chiang Mai, Mae Wang District offers not just an adrenaline-pumping adventure, but also a cultural immersion. Here, the calm, serene ambiance is dotted with mesmerizing natural sights and the gentle, laid-back lifestyle of the locals.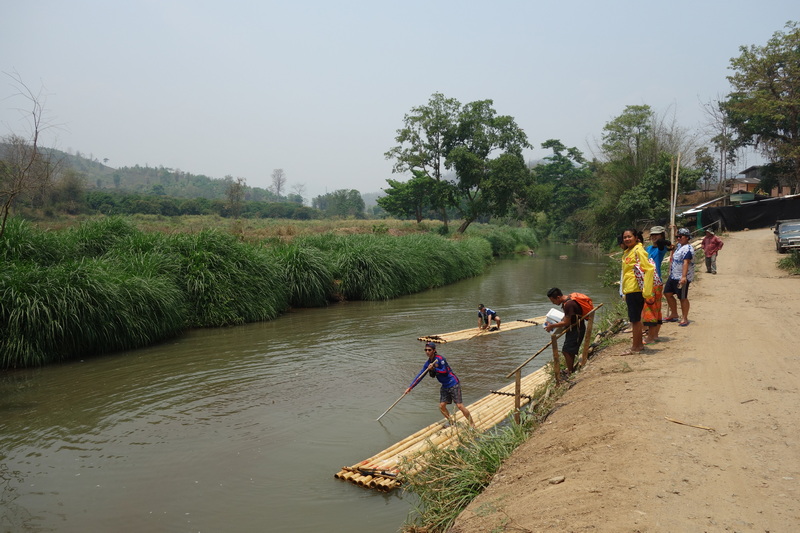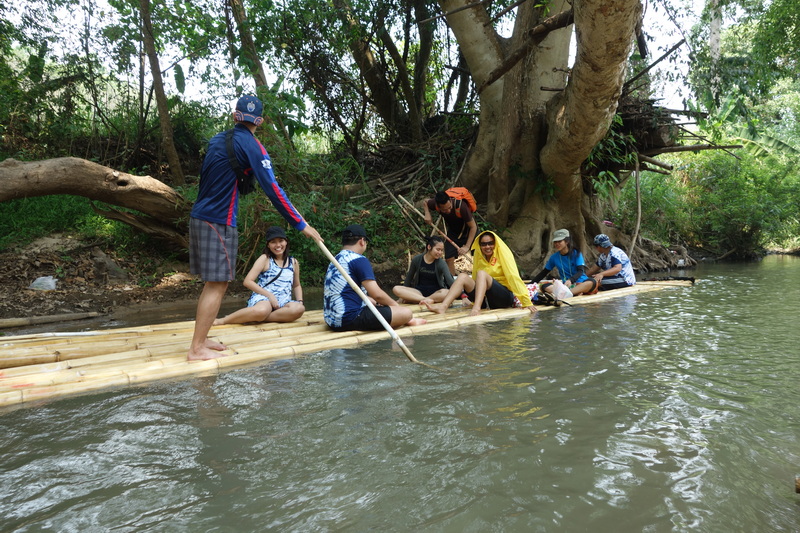 A Walk in Nature's Gallery
Before we dive into the bamboo rafting experience, let's take a moment to appreciate the unique setting in which it unfolds. Mae Wang is enveloped in picturesque landscapes, with verdant mountains standing guard around it. The Mae Wang River cuts across the region, leaving behind a trail of fertile lands that are a feast for the eyes.
For bird watchers and wildlife enthusiasts, this area offers a plethora of opportunities. With a little patience and luck, one might spot a variety of birds, insects, and occasionally, larger fauna on the banks of the river. Additionally, the district's diverse flora gives a nod to the region's biodiversity.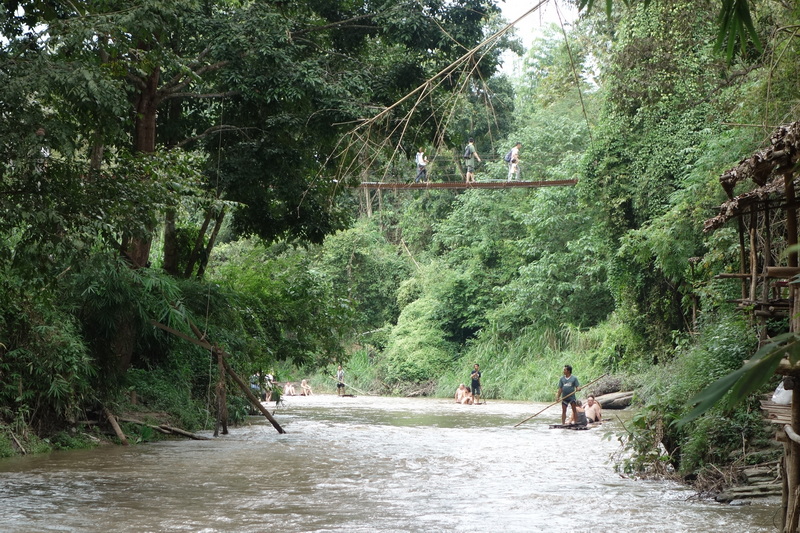 Bamboo Rafting: The Unforgettable Journey
The highlight of Mae Wang, however, is undoubtedly the bamboo rafting. These sturdy rafts, made entirely of bamboo, are a testament to the ingenuity of the local community, which has used the versatile plant for centuries in various forms.
The bamboo rafting journey begins upstream, with experienced guides at the helm of each raft. The calm flow of the Mae Wang River makes it suitable for beginners and seasoned adventurers alike. As you float downstream, the soothing sound of the river melds with the distant bird calls, creating an orchestra of nature's finest music.
The rafting journey takes you through a handful of mild rapids, adding a splash of thrill to the otherwise peaceful journey. All along, you'll be treated to breath-taking views of the surrounding landscape. Mist-covered hills, sprawling forests, and occasionally, a farmer working in the fields paint an idyllic scene that seems almost untouched by time.
Halfway through the journey, you can stop for a picnic by the river, where you can sample the local cuisine or even take a dip in the cool, inviting waters.
A Blend of Culture and Adventure
Bamboo rafting in Mae Wang is not just an adventure; it's an opportunity to immerse yourself in local culture. The bamboo raft, for instance, is a symbol of the community's resourcefulness and resilience.
Moreover, this adventure gives you a chance to interact with local villagers, who often serve as guides. These interactions are heartwarming, offering insights into their daily lives, traditions, and their deep respect for nature.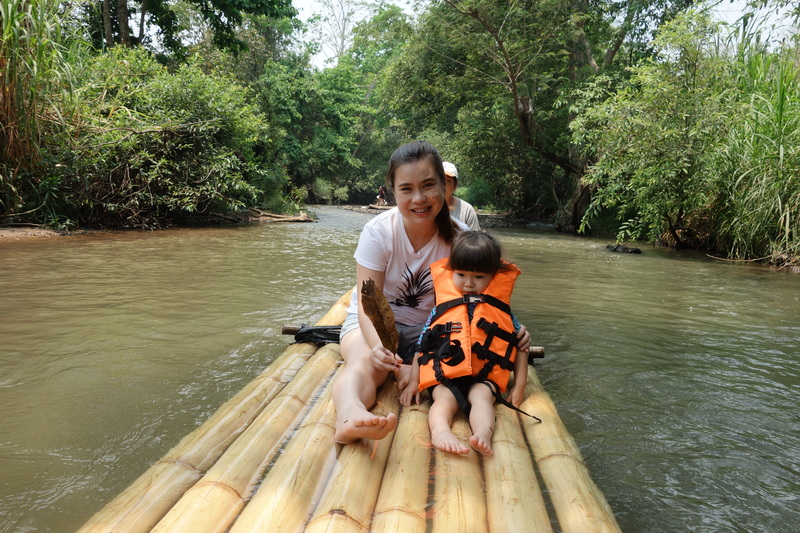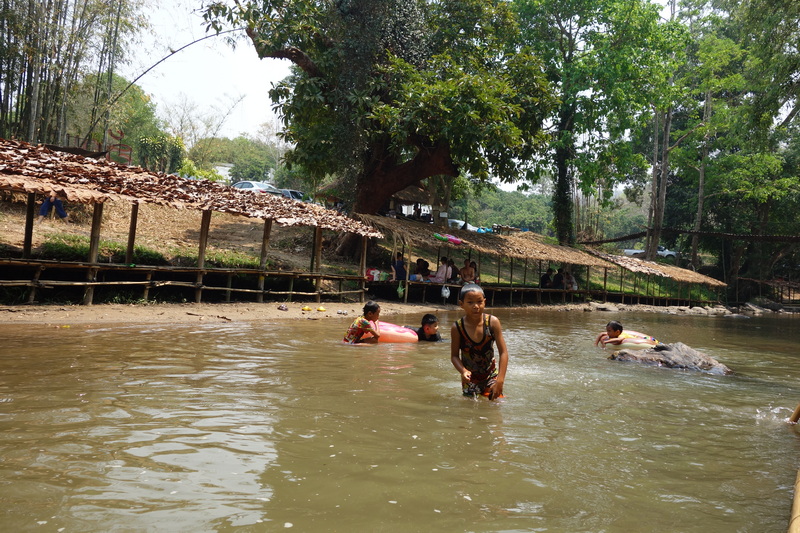 A Call to Adventure
In conclusion, bamboo rafting in Mae Wang is more than just a recreational activity. It's an immersive experience that connects you with nature, adventure, and culture. Whether you're an adrenaline junkie, a nature lover, or a cultural explorer, this unique escapade in the heart of Thailand's natural beauty is not to be missed.
So, pack your bags, put on your adventure hat, and embark on this extraordinary journey. Your bamboo raft awaits you in Mae Wang.
Getting There
By Car: Starting from the city of Chiang Mai, you can reach Mae Wang by car via Route 108. Head south-west on this road for about 50 kilometers, turning right onto Route 1013. Follow this road until you reach Mae Win Sub-district where the Mae Wang river is located. It's a scenic drive, taking you through lush landscapes and quaint villages, providing a beautiful preamble to the adventure that awaits. Please note, while the roads are generally well-maintained, it's advised to use a GPS or navigation app for precise directions.
By Local Tour Agency: For a hassle-free journey, consider booking a trip with a local tour agency in Chiang Mai. They offer a full-day package which includes pick-up and drop-off from your accommodation, an expert driver, and a knowledgeable guide who can enlighten you about the local culture and geography. This option also ensures you'll have expert guidance for the rafting experience, making it an excellent choice especially for first-timers or those travelling with family.
Nearby Attractions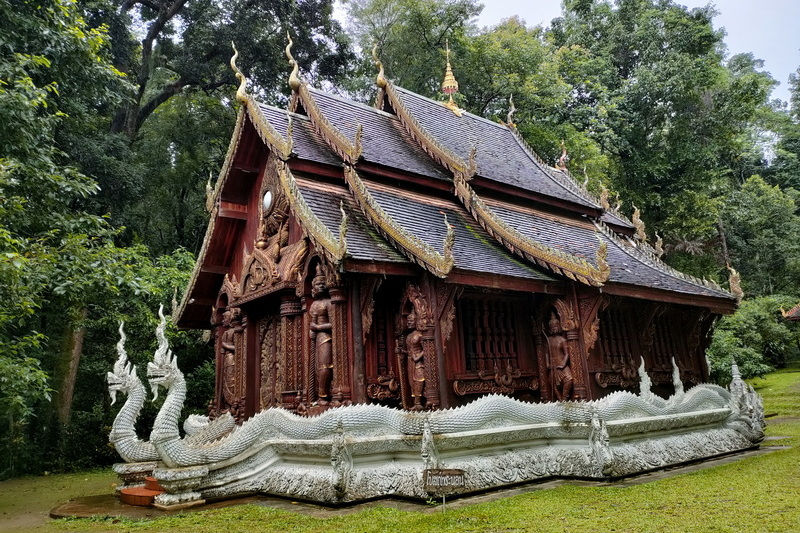 Only a few kilometers from the Mae Wang River, Wat Luang Khun Win is a hidden gem that deserves a visit. This Buddhist temple, nestled amidst verdant mountains, stands as an epitome of tranquility and spiritual reflection. The temple's intricate architecture and detailed sculptures tell a tale of the region's rich cultural heritage. An iconic feature of Wat Luang Khun Win is its massive seated Buddha statue, which offers a splendid photo opportunity.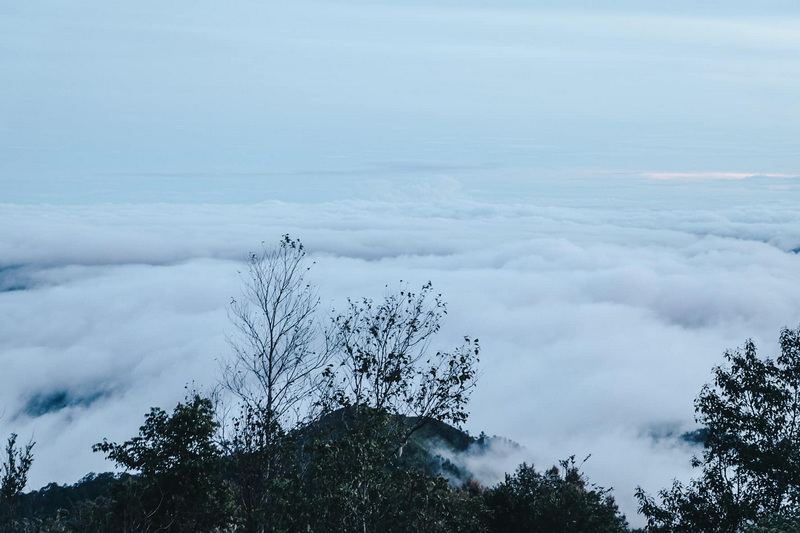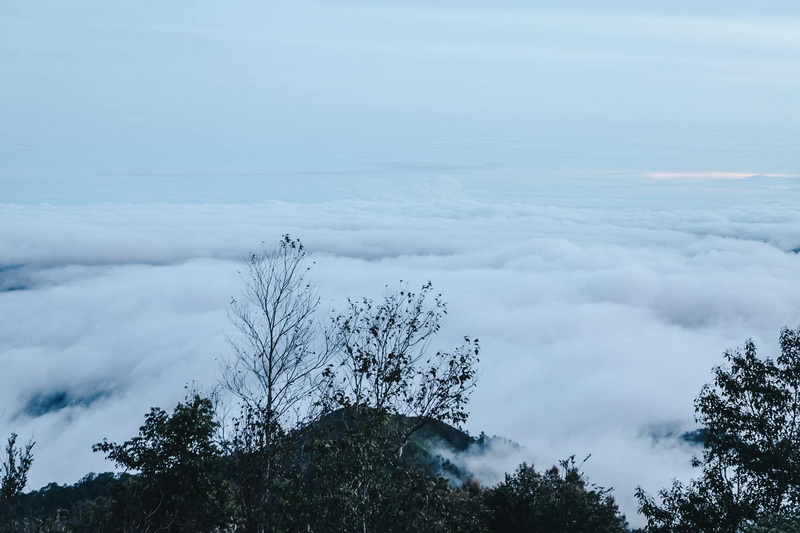 One of the more adventurous and fascinating attractions in the Mae Wang area is the Two Season Cliff. As its name suggests, this unique cliff offers contrasting views in the wet and dry seasons, making it a point of interest all year round.
During the trek up to the cliff, you'll pass through dense forests and come across a variety of native flora and fauna. The top of the cliff offers a panoramic view of the Mae Wang district, where you can observe how the landscape changes with the seasons. In the rainy season, the cliff overlooks a lush, green vista, while in the dry season, it presents a view of expansive, rocky terrain. It's a trek that's worth every bit of the effort and an adventure that's sure to leave you with indelible memories.